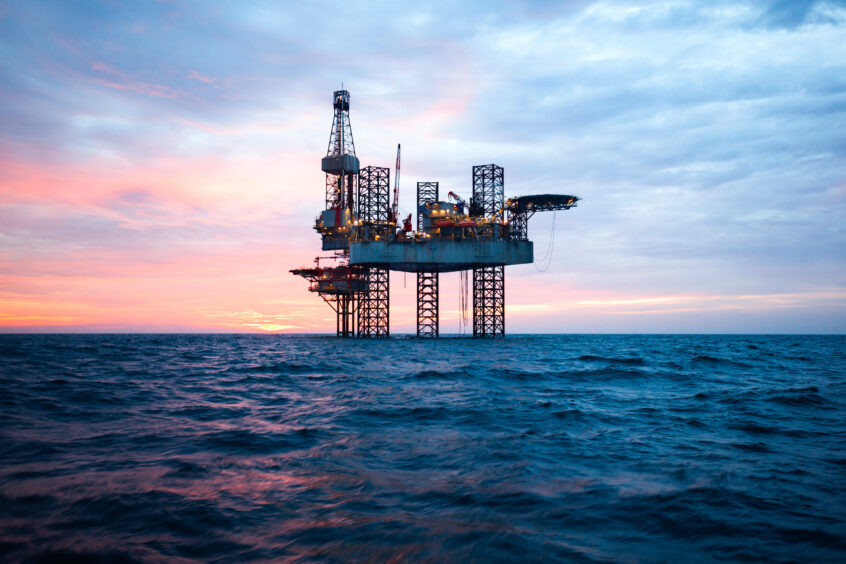 Insurers can singlehandedly stop the expansion and operation of most fossil fuel projects by simply refusing to insure them – and a campaigning group is asking to step up efforts to phase them out.
The Insure Our Future network has called for insurers to step up efforts to move away from coal, oil and gas if they are serious about supporting the global goal of limiting climate change to 1.5°C.
The industry's current efforts, however, do not align with the scientific consensus on the requirements to limit global warming to 1.5°C.
The Insure Our Future campaign called for a phaseout of insurance and investments in fossil fuels, which ultimately will be convenient for the insurance industry itself.
In the last few years, many insurance companies have adopted exclusion policies which have helped accelerate the shift away from fossil fuels. Firms, however, are being asked to step up their plans in order to make meaningful changes.
What are campaigners asking?
Every year, the Insure Our Future network publishes an open letter to the chief executives of 30 major insurance companies whose fossil fuel policies are ranked annually by Insure Our Future. These include AIG (NYSE:AIG), Allianz (ETR:ALV), AXA (PAR:CS), Chubb (NYSE:CB), Generali (MIB:G), Liberty Mutual, Lloyd's of London, Munich Re (ETR:MUV2), SCOR (EPA:SCR), Sinosure, SOMPO (TYO:8630), Tokio Marine (TYO:8766) and Zurich (SWX:ZURN).
The latest letter outlines insurers' critical role in the climate crisis and concrete actions they must take if they are serious about supporting the global goal of limiting climate change to 1.5°C. 
The NGO is asking that insurers immediately stop offering any insurance services which support the expansion of coal, oil and gas production and within two years phase out all insurance services for fossil fuel companies which are not aligned with a credible 1.5ºC pathway. It also calls for immediate divestment of all assets, including assets managed for third parties, from those same companies.
Several international bodies such as the International Energy Agency and the Intergovernmental Panel on Climate Change, have agreed that new fossil fuel projects are not compatible with the limits imposed by the Paris Agreement. According to scientists, we also must phase out current fossil fuel production over time: Scope 3 emissions from burning coal, oil and gas must fall by 79%, 31% and 18% respectively by 2030 from their 2019 levels.
What's the current progress being made by the insurance industry?
Since 2017, at least 41 insurers have adopted restrictions on underwriting coal, 22 on tar sands and 13 on conventional oil and gas, according to an October 2022 report by Insure Our Future. For example, Munich Re will stop, as of April 2023, investing in or insuring contracts and projects covering new oil and gas fields, new midstream infrastructure related to oil and new oil-fired power plants. Allianz has enforced the exact same measures, plus restrictions on projects in the Arctic and Antarctic, coal-bed methane, extra-heavy oil and oil sands, as well as ultradeep sea, both new and existing, as of January 2023.
A week before the NGO's annual letter was published, US giant Chubb announced new underwriting criteria for oil and gas extraction projects that will require clients to reduce methane emissions. It said that it would also stop providing insurance coverage for oil and gas projects in government-protected conservation areas in the World Database on Protected Areas that do not allow for sustainable use – which means Chubb is still insuring fossil fuels but is merely adding stricter criteria for clients.
Indeed, the Insure Our Future campaign said that the industry has failed to align with the scientific consensus on the requirements to limit global warming to 1.5°C, as most policies do not phase out support for ongoing fossil fuel production in line with net zero goals.
Moreover, it said that there are numerous loopholes in policies and standards that allow insurers to continue underwriting the expansion of fossil fuel production. Several oil and gas policies restrict cover for exploration but not the development of expanded production, while restricting cover for upstream projects but not the midstream and downstream infrastructure which, if built, will lock in emissions for decades to come.
The 29 members of the Net Zero Insurance Alliance (NZIA) have adopted a protocol for setting targets to reduce their insured emissions in line with their net zero commitment but, according to the letter, this falls far short of credible alignment with 1.5°C. This is because it excludes new projects from its scope; fails to mandate targets for Scope 3 emissions even when they are significant and data exists; allows insurers to set emission reduction targets for a small part of their business only; and defines a very low threshold for minimum reduction targets. 
In the letter, campaigners said: "Many insurers argue that they are actively engaging their energy sector customers in a dialogue about the net zero transition, but major oil and gas producers show no signs of adopting credible net zero pathways and some have even walked back the weak commitments they have made in the past. Neither the NZIA target setting protocol nor engagement processes offer credible alternatives to fossil fuel exclusion policies."
Why does the insurance industry need to take immediate action?
"Insurers, as society's risk managers, have a special responsibility to act and the power to drive change: without insurance most new fossil fuel projects cannot go ahead and existing ones cannot continue to operate," the letter read. 
Indeed, according to Californian nonprofit Rainforest Action Network, insurers can singlehandedly stop the expansion and operation of most fossil fuel projects by simply refusing to insure them. Not only they are collecting customers' premiums and reinvesting the into coal, oil and gas, but are also well aware that climate change is already affecting the market. For example, some US firms are increasing the costs of insurance or withdrawing coverage entirely from regions experiencing climate impacts, such as the coast of Florida and wildfire-affected counties in California. 
In the EU, the Parliament is negotiating a review of the EU insurance legislation Solvency II to take climate risk into account. ShareAction, a campaigning group focused on responsible investment, has been calling for the adoption of a one-for-one rule whereby investments in companies involved in new fossil fuel projects would be subject to a 100% capital charge.
It said that this precautionary approach to how we regulate insurers' involvement in (new) fossil fuel projects would not only protect the insurance sector itself against unforeseen risks and losses, but would also positively contribute to the green transition. Indeed, higher capital requirements for fossil fuel investments will also make it more costly for insurers to insure and invest in these types of projects.
Dropping fossil fuels seems like a no-brainer for insurers, which would face fewer risks and claims – while pushing for significant progress on the energy transition. The science is clear on the fact that new coal, oil and gas projects are not compatible with global climate goals and, as such, are investments riddled with risks and could turn into stranded assets. 
Elana Sulakshana, senior energy finance campaigner at Rainforest Action Network, commented: "We recognize that the phaseout of current coverage for oil and gas production is more complex, and so we call for a two-year window for insurers to engage with their fossil fuel company clients to understand their transition pathways, followed by clear consequences for companies that do not have credible transition plans. After two years, insurers must withdraw coverage from customers that are not yet aligned with 1.5ºC. We note that any company that has plans to expand fossil fuel infrastructure cannot be 1.5ºC-aligned."
"While we cannot turn off fossil fuel production overnight, we must begin the phaseout process if we are to meet global climate targets, and insurers can play a leading role in driving this just energy transition," she concluded.