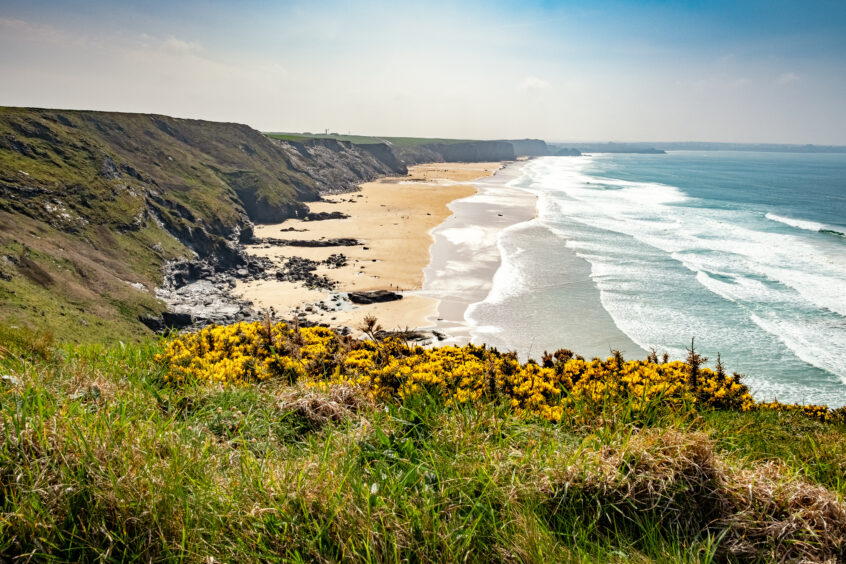 The UK Government has unveiled plans to accelerate investment in nature as part of its drive to net zero by 2050, with the Nature Markets Framework being published alongside the Green Finance Strategy.
The United Nations Environment Programme (UNEP) has warned that investment in nature-based solutions must double by 2030.
Nature-based solutions contribute to action on climate change, biodiversity and the natural system overall.
The approach that climate action only focuses on carbon must be changed, as an effective systematic shift will require a more nuanced, multidisciplinary approach as well as going beyond net zero.
The ongoing decline of natural ecosystems is contributing to a wide range of social, environmental and economic issues. The World Economic Forum has estimated that more than half of the world's GDP is at risk from failing to protect nature.
At the same time, there is a significant opportunity. Markets that value and trade in nature already being valued at an estimated $10 trillion per year. Globally, nature-based solutions could create 20 million employment opportunities, providing socio-economic benefits as well as improvements in ecological resilience.
The UK's Green Finance Strategy sets out how the Government will encourage green finance for nature-based solutions, such as tree planting and peatland restoration, and support farmers to access new private sector revenue streams whilst protecting the natural environment.
The Government has set a target to raise at least £500 million in private finance to support nature's recovery every year by 2027 in England, rising to more than £1 billion per year by 2030.  This will support greater biodiversity and contribute to achieving the UK's Environment Targets.
Investment in nature is critical to achieving net zero goals
The UK Government is responding to a broadening acceptance of the fact that without investment in nature, net zero goals will be missed. In the State of Finance for Nature 2022 report, UNEP warned that climate, biodiversity, and land degradation goals will be missed unless investments into nature-based solutions ramp up to $384 billion a year by 2025, more than double the existing investment of $154 billion a year.
It's not as simple as just investing in nature, however. The analysis warns that nature-negative flows from public sources, which are three to seven times larger than investments in nature-based solutions, need to be phased out, repurposed or reformed.
That means the nature-positive imperative needs to be placed at the heart of economic policy, business, and investment decision-making. Harmful subsidies are highest in the energy sector, estimated to range from $340 to $530 billion a year and in the agriculture sector, estimated to be around $500 billion a year.
UK government measures
There are a range of interventions which are intended to support UK farmers in managing land in a more nature-positive way. The first of these is an agreement that, by 2024, farmers will be supported to better measure their emission sources through carbon audits and a harmonised approach to measuring carbon emissions.
These changes will support farmers and land managers so they can earn income from government-led environmental land management schemes as well as attract finance from the private sector for sequestering carbon, improving water quality, and greater biodiversity alongside food production.
The Nature Markets Framework sets out the Government's approach to supporting and accelerating the growth of these markets. It will enable revenue streams from different markets to be combined to support projects with multiple objectives, such as increasing biodiversity and improving water quality.
The scale-up of private finance hinges on multiple factors. Despite the apparent demand for opportunities that align with nature-related goals, investors may be discouraged by the upfront costs of project development, the inability to guarantee success, the difficulty of monitoring and reporting on project impact, concerns over accusations of greenwash, or the sheer complexity arising from the wide variety of solutions available.
To date, uncertainty about market development, how public funds interact with private markets, and tax impacts have limited long-term investment, which the new Framework is intended to help overcome.
Four pilot schemes will be funded with up to £1 million, as part of the Local Investment in Natural Capital programme. This two-year programme will be delivered by the Environment Agency and the four selected local authorities to test 'what works' in attracting investment into local priorities for nature. The areas selected are Cornwall; Northumberland, Cumberland, and Westmoreland & Furness; West Midlands Combined Authority; and York and North Yorkshire.
The Government also recently announced that it will be working with the British Standards Institution to develop a range of nature investment standards. Building on the experiences of the UK Woodland Carbon Code and UK Peatland Code, this will increase the range of trusted standards that market participants, including farmers and landowners, can use to access the nature markets.
A standardised framework for participating in nature markets could serve as a vital mechanism for tackling these issues and reassuring investors that their capital will support credible, verified projects. At the same time, it will increase the accountability of corporations and project developers, ensuring that their commitments to nature are transparently documented and reported.
International action on nature
The Government has also set out how it will support climate and nature action across the world with the publication of its 2030 Strategic Framework for international climate and nature action and International Climate Finance Strategy.
The 2030 Strategic Framework sets an ambitious vision for global climate and nature action up until 2030 to stay within the 1.5°C limit, build resilience to current and future climate impacts, and halt and reverse biodiversity loss.
It will be supported by the new International Climate Finance strategy that outlines the UK's commitment to spend £11.6 billion between 2021/22 and 2025/26 to help developing countries mitigate, respond and adapt to the challenges of climate change, and has been at the forefront of tackling the twin challenges of nature loss and climate change globally.
Tony Juniper, chair of Natural England, said: "A healthy environment and a vibrant economy go hand in hand. Green finance can unlock Nature's solutions and help us meet a wide range of goals, from restoring clean water to promoting long term food security, and from resilience to climate change impacts to helping sustain public health. By going high Nature we can also help to go low carbon. Through setting standards and creating a clearer pathways for investment, we can achieve economic goals at the same time as environmental ones."