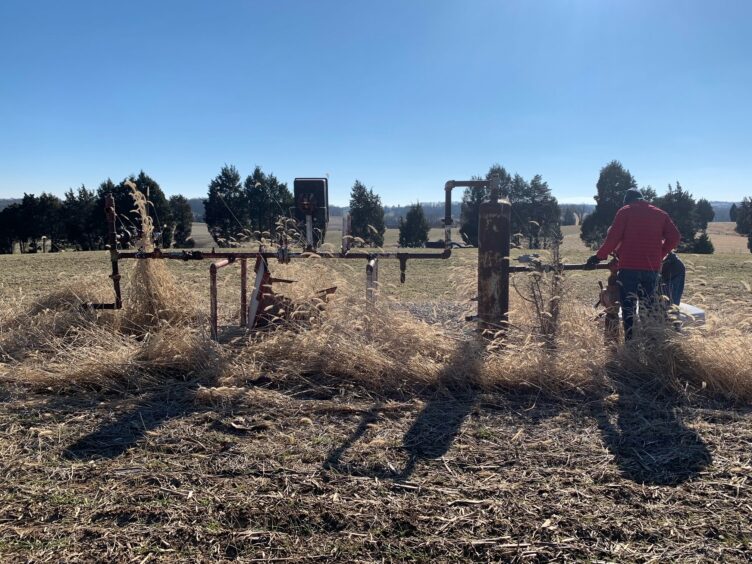 Project development company Tradewater made their name by focusing on damaging greenhouse gases which fall between two stools, that of the Paris Agreement on climate change and the Montreal Protocol on ozone depleting substances.
Now they are setting their sights on the methane problem. Tradewater works to identify where problems sit in existing gaps between forums for action and have found a new approach in the generation of carbon credits for the reduction of methane emissions. In doing so, they are addressing one of the greatest challenges in tackling methane emissions. It's one thing to regulate leaks, fine companies or demand action—but what do you do when there is no owner to take responsibility?
The problem with methane acceleration
According to UNEP, methane emissions are estimated to be responsible for about 30% of global warming, and many scientists believe a recent increase in emissions could be the greatest threat to achieving our climate goals. The Global Methane Pledge, set up in Glasgow at COP26, was a recognition by many countries that methane emissions must be managed on the path to net zero, with a goal to cut methane emissions by 30% by 2030. The latest research suggests that a 40% decrease in global methane emissions over the next ten years could prevent 0.3 degrees of warming by 2040.
The world is not yet on the right trajectory, with the International Energy Agency's (IEA) most recent Global Methane Tracker warning that global fossil fuel industry emissions of methane increased to near record levels in 2022, prompting a call from the IEA for oil and gas companies to use "windfall" profits to clean up leaks and address flaring.
There is a groundswell of support for action on methane, especially around the oil and gas, landfill, and even agriculture industries. The IEA's Alessandro Blassi called tackling methane "probably the most important thing that can be done to limit near term global warming."  The short lifetime of the gas in the atmosphere and its high GWP (80 times more damaging than CO2) means that its reduction is critical.
There is massive investment going into satellites to track emissions, from NASA's EMIT to Carbon Mapper and even startups like Orbio Earth. These are tracking methane emissions from fossil fuels (coal mines, fracking, gas leaks and venting of oil wells), landfills, and agriculture.
Recent research has warned of "methane bombs" resulting from gas field leaks, but there are other issues to be addressed, namely, the strong global focus on the phase out of thermal coal, preventing the extension of existing mines or opening new ones and, of course, reducing methane emissions from existing mines. So what do we do with abandoned coal mines and abandoned or orphaned oil and gas wells as the world moves away from fossil fuels?
The challenge in addressing methane
Existing, effective technologies and approaches to cut methane emissions in mines cost about $168 per ton of methane, compared to agriculture, where costs are roughly four times higher, according to analysis from think tank Ember, which cited data from the Climate and Clean Air Coalition and the United Nations Environment Programme.
It's clear that the costs are high. In terms of natural gas, 2022 prices suggest that most abatement measures could have been deployed at no net cost. Less than 3% of the net income received by the oil and gas industry in 2022 would be enough to cut emissions by 75% by 2030 – but that only works when there is someone to carry the bill.
What Tradewater is looking to do is fund action on plugging old methane leaks through the voluntary carbon market. And its approach is one that not only addresses the issue of funding, but also one of the most glaring problems when dealing with old, orphaned wells: how do you address fugitive methane emissions from wells when there is no owner to pay for action, or to hold to account?
Emissions from the US oil and gas industry
Methane emissions from old, orphaned wells are a problem in many parts of the world, but they're a particular problem in the US. In the nineteenth and twentieth century, wildcatting was significant—which meant smaller entities developed oil and gas wells. After a while if the wells were either unable to ultimately produce fuel, or even at the end of their productive life, they were abandoned without proper plugging. Most of these have been actively leaking ever since and, says Tradewater chief executive Tim Brown, there are around 3 million in the US alone.
At the time, states allowed this activity and abandonment to occur, so the operators would go bankrupt and disappear, which meant that at the end of life there was no responsible party to hold accountable. Tradewater is focused on finding orphaned wells with no viable operations, measuring their methane emissions, and permanently plugging them to stop current leaks and prevent future releases of methane from these sources. ACR Registry has a carbon offset methodology for abandoned and orphaned oil and gas wells, which Tradewater's methane work adheres to.
The US, a signatory to the Global Methane Pledge, is taking the issue seriously. There is public funding available through the recent Infrastructure Bill for states to plug orphaned wells. While that can provide a useful flow of money, it's insufficient for the task at hand. What climate finance offers, and what the carbon markets offer, is an additional opportunity to necessarily extend the overall flow of finance.
Brown points out that Tradewater's approach is in addition to any state funding, meaning wider and more effective action in addressing methane overall. With technology that is 99.9% effective, the company can address some of the more challenging wells. He says: "In the first cohort, we can create 1m tonnes of impact or CO2e. All of this is measured, the flow and concentration of methane and then the GWP. We measure it all and convert it to carbon credits."
To date the company has collected, controlled, and destroyed halocarbons and methane equivalent to 6.1 million metric tons of CO2, and has set a bold new goal of collecting, controlling, and destroying at least 3 million tons of CO2e annually moving forward. By addressing methane emissions appropriately today, we can buy more time for the global implementation of long-term CO2-based reduction strategies.
Learn more about Tradewater's methane work at https://tradewater.us/methane/