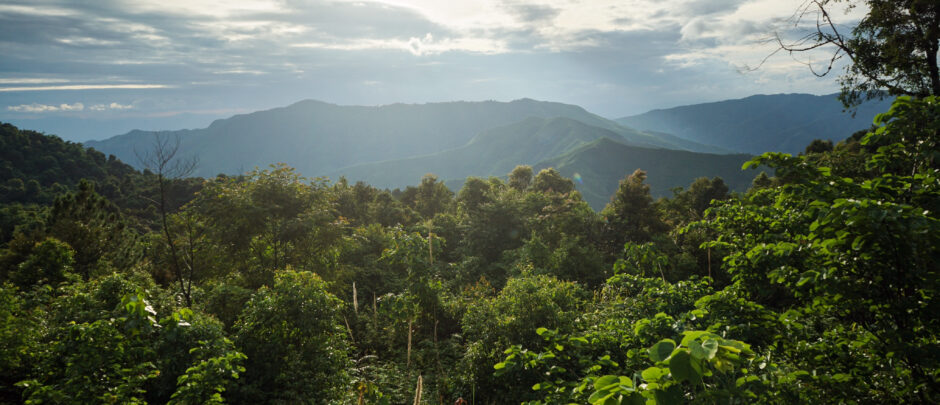 The Voluntary Carbon Markets Integrity Initiative (VCMI) has launched a tool to help countries with the establishment of high-integrity voluntary carbon markets (VCMs).
The VCMs are expanding rapidly but many host countries are still in the dark about the markets' mechanisms and opportunities.
Carbon projects can benefit the regions where they are located, by contributing towards climate goals and bringing in new sources of capital.
By creating a clear and stable regulatory environment, host countries can ensure the VCMs are high-integrity.
The VCM Access Strategy Toolkit was developed by VCMI in partnership with Climate Focus and the United Nations Development Program (UNDP).
Why is VCMI developing guidance for countries?
The toolkit is intended to help host countries, where activities that generate carbon credits take place, take the steps needed to develop a clear and stable regulatory environment. Unlocking the potential of carbon markets requires coordinated support, long-term planning and the buy-in of host countries, but the complexity of VCMs and their interactions with other sources of carbon finance often pose a barrier to engagement for governments. 
Tools are needed, according to VCMI, as the proliferation of project developers, investors, and initiatives can put pressure on host countries to rush into carbon market engagement before fully understanding the implications.
VCMI said it is responding to policymakers, addressing their call for more guidance. The toolkit includes instructions on how to integrate VCM finance into country plans to meet Nationally Determined Contributions (NDCs), as well as how to work with development partners to implement the modalities necessary for activities to be recognised under Article 6 of the Paris Agreement.
Usha Rao-Monari, associate administrator at UNDP, said: "Carbon markets hold immense potential for helping the world tackle the climate crisis and accelerate progress across the 2030 Agenda. A robust carbon market relies on climate-credible demand as well as stable and high-integrity supply of carbon credits. Governments are essential partners and can catalyze the generation of real and measurable greenhouse gas emission reductions and removals."
What do countries gain from hosting VCMs?
When the scope, governance, legal and fiscal infrastructure has high integrity from the start, VCMs can deliver a significant contribution to climate action. They can channel critical finance to protect some of the most biodiverse regions in the world, create clean energy jobs and help achieve sustainable development goals. 
They can also leverage other sources of capital, playing a catalytic role in ramping up climate goals. The World Bank echoed this view in an April 2021 study, highlighting that the markets could become channels of increasing mitigation ambition that extends beyond levels planned and regulated by governments. 
VCMs, however, are already growing around the world alongside and, in some places, in lieu of compliance markets. Private actors in the Association of Southeast Asian Nations (ASEAN), for example, have experimented with VCMs in the absence of more formalised government-led schemes.
Considering the area's vulnerability to climate change, official participation from the authorities would ensure the creation of well-designed VCMs, which in turn can help reduce costs for emerging climate technologies, increasing their chances of adoption at scale and speeding up decarbonisation and market efficiency.
What's in it for VCMs actors?
Engagement by host countries may make the markets more attractive for investors and buyers, but it needs to be undertaken in an effective and facilitative manner, according to the World Bank. They can provide guidance that gives clarity and certainty while at the same time guiding market investment towards national priorities. 
This can address countries' priority sectors and activities, any preferences for independent standards or how mitigation outcomes are to be assessed, as well as any specific modalities for how mitigation outcomes should be transferred or shared. These actions will create a level playing field for VCM participants, ensuring fair competition and a flourishing environment for high-integrity projects.
"The increasing interest in carbon markets results in a flurry of requests from project developers and investors to support carbon market activities, which often overwhelm local officials with little relevant experience or expertise," Charlotte Streck, co-founder at Climate Focus, commented. "At the same time, host country officials know that carbon markets provide significant opportunities to channel foreign investment and they want their countries to maximize those benefits while avoiding risks."