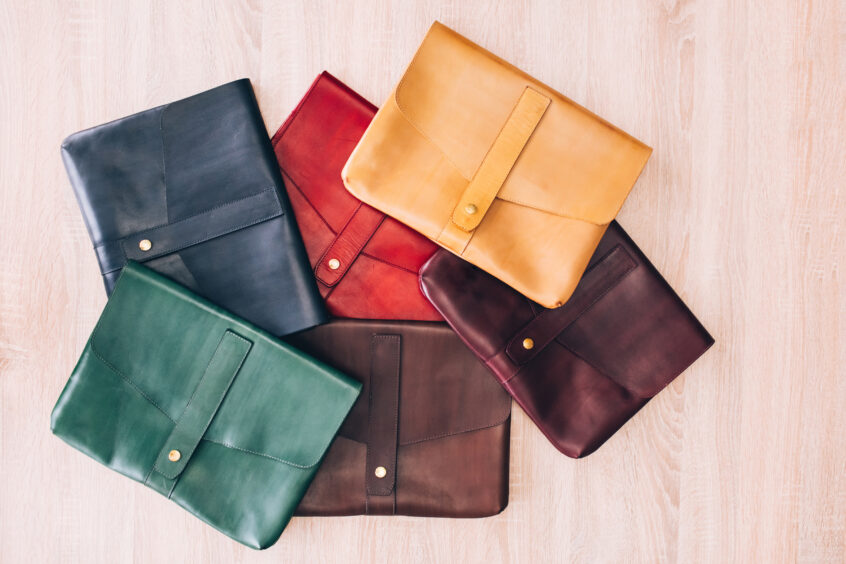 Companies including H&M (STO:HMB), Kering (PAR:KER) and BMW Group (FSE:BMW) have joined a global commitment to eliminate deforestation from leather supply chains by 2030 or sooner. 
The Leather Working Group has partnered with Textile Exchange to launch a united call for the removal of deforestation from leather supply chains.

 

As a by-product of cattle farming, leather production is closely tied to mass deforestation that places companies at risk of physical disruption, legal penalties and reputational damage.

 

Public commitments to more sustainable sourcing could be symbolically influential in accelerating the end of deforestation.
The Leather Working Group has partnered with fellow non-profit Textile Exchange to launch the Deforestation-Free Call to Action for Leather. Initial signatories include major fashion companies such as H&M (STO:HMB), Kering (PAR:KER) and Capri Holdings (NYSE:CPRI), with other sectors represented by the likes of Range Revolution and BMW Group (FSE:BMW). 
What does the commitment entail?
The Call to Action is intended to meet a number of crucial objectives. Overall, it is expected to leverage the influence of consumer-facing brands and bring them into alignment with the elimination of deforestation from leather supply chains. 
By harnessing this influence, the organisers hope to ensure that the responsibility to invest in forest protection is shared equitably across the supply chain. With strengthened collaboration, the Call to Action is also expected to improve the visibility of leather supply chains and encourage greater communication between brands and suppliers. Such engagement could help to increase the availability of leather that cannot be linked to deforestation or land-use conversion, while the development of standardised reporting could encourage additional progress. 
When joining the initiative, brands are expected to work with their suppliers to develop their leather-sourcing requirements. They must set and achieve specific targets that allow them to create a detailed map of their supply chains, including the risk of deforestation occurring at each point. 
Rather than divest from their leather consumption, signatories will be asked to increase their investment in traceable sources that are entirely free of deforestation and other forms of land-use conversion. They must also demonstrate their respect of human rights by recognising and protecting the needs and values of Indigenous peoples or local communities. 
Finally, participating companies are expected to use a credibly verified means of tracing their materials to ensure that deforestation and land-use conversion are not taking place. Their progress must be reported on an annual basis, using the Materials Benchmark created by Textile Exchange. 
In order to encourage greater adoption, participation has been made as simple as possible. A roadmap for the commitment's delivery is publicly available, alongside guidance on various aspects including supplier engagement, investment and the development of management systems. 
Leather's association with deforestation
As the main by-product of livestock farming, leather is inextricably linked to the global beef industry. Given that beef production is a major driver of deforestation and the conversion of natural habitats, the leather industry must bear its share of responsibility. 
This deforestation has several consequences. Forests are crucially important for their provision of natural services such as carbon sequestration, nutrient cycling and soil stability. As the backbone of some of the world's most diverse ecosystems, they provide homes to other living species that have additional services to offer. 
When cleared or degraded, however, the contributions of forests are rapidly reversed. Taking carbon sequestration as an example, we know that its reversal during deforestation accounts for almost 15% of global emissions. Ultimately, the future of our forests could well make the difference between climate action and climate disaster. 
The difference that could be made by the leather industry alone is not to be sniffed at. Estimates suggest that tackling leather's association with deforestation could reduce the material's emissions by up to 21.3kg of CO2e per kilogram of animal hide. 
Forest-friendly leather could soon be the norm
Given the risks arising from deforestation, sustainable sourcing is an increasingly vital consideration. Companies that fail to adapt their supply chains are unlikely to survive the transition of global markets. 
For starters, their business may be compromised by physical risks such as wildfires, heat stress or desertification. The ecosystems they depend on for their goods and materials will ultimately be destroyed. 
They will also be exposed to the transitional risks of emerging legislation and reputational damage. The EU has already developed mandatory due diligence requirements for operators and traders involved in forest commodities, with the UK following close on its heels. With 2022's agreement of a global biodiversity framework, similar regulations will soon be enforced all over the world.  
Even without the potential penalties of legal non-compliance, companies that are linked to deforestation may no longer succeed in meeting the demands of their target consumers. According to a recent survey of over 1,000 US adults, the desire for more sustainable products could persuade around 92% of consumers to consider switching to items made with more novel materials.  
If given the choice between conventional leather and innovative alternatives, 60% of the survey's sample said that they would opt for the latter, with their environmental values being one of the primary drivers. This suggests that sellers of leather items will be forced to make drastic improvements if they wish to compete with disruptive new modes of production. 
Recognising the evolution of market conditions, investors are growing wary of conventional sourcing. Already, they are taking action to cleanse their portfolios of any links to deforestation, with the support of standardised reporting mechanisms such as CPD's questionnaires or the forthcoming framework of the Taskforce on Nature-related Financial Disclosures.  
With each of these factors considered, businesses cannot hope to reach their goals without taking action on deforestation. As laggards are exposed and weeded out, forest-friendly leather will eventually become the norm. 
SGV Take
Although the adoption of responsible sourcing practices may seem inevitable, the latest call to action should still be recognised for its symbolic importance. Brands and retailers hold significant power over the materials used in making their products, so their commitment comes with substantial influence. 
With the collaborative engagement of several recognised names, the call to action on leather could play a role in expanding sustainable sourcing beyond the supply chain of any single company alone. Over time, the consumer-facing persona of companies in flashier sectors such as fashion or automobiles could drive the transformation of the less publicly scrutinised beef industry. As such, their public commitment could prove to be vital in accelerating the end of deforestation.