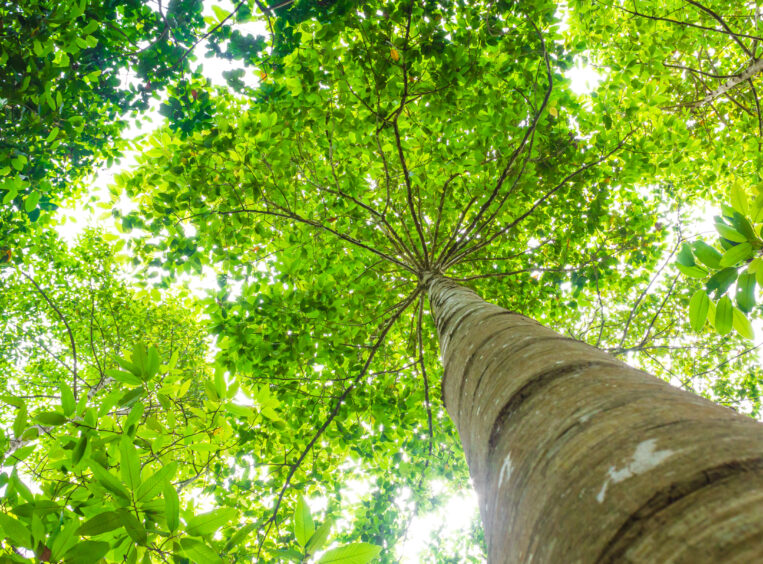 The Science-Based Targets initiative's (SBTi) focus on beyond value chain mitigation comes in response to criticism of how the voluntary carbon markets could be used to drive decarbonisation beyond the value chain, or across Scope 3 emissions.
The protection of nature and biodiversity will require corporates to engage in beyond value chain mitigation (BVCM).
BVCM will not allow biodiversity and nature investments to be used as offsets, so new measurement and accounting frameworks will need to be agreed.
Gold Standard has already launched its approach, while the SBTI survey remains open for input until July 30th.
The Science Based Targets initiative (SBTi), the standard-setter and validation body for ambitious corporate climate action, has launched a six-week public consultation on beyond value chain mitigation (BVCM). The process will inform its forthcoming guidance on what has emerged as a vital topic.
The SBTi's Corporate Net-Zero Standard makes it clear that companies should invest in BVCM in addition to their near- and long-term emission reduction targets. It defines BVCM as: 'Action to mitigate emissions outside company value chains, such as purchasing high-quality, jurisdictional REDD+ credits or investing in direct air capture.'
 Following the science
In 2021, the Science-Based Targets initiative (SBTi) released its Corporate Net-Zero Standard, which outlines how corporates should set science-based net zero targets. Such targets are defined by their alignment with what the latest climate science identifies as being the necessary measures to limit global warming to 1.5˚C.
It sets out clear abatement (i.e. value chain emission reduction) requirements, stating that most companies are expected to align their near-term emissions reductions with 1.5°C and make reductions of at least 90% through long-term science-based targets to reach net-zero before 2050.
But, in line with the mitigation hierarchy, SBTi also strongly recommends that companies should contribute to a far broader ideal of 'societal net zero'. To meet its expectations, they must think beyond their individual value chains when engaging in decarbonisation.
This has led to a focus on what the SBTi has called 'no regrets' actions. Such actions have centred around two key approaches, the securing and enhancement of carbon sinks and the scale-up of permanent greenhouse gas removals. Research shows that, on current trends, natural ecosystems can provide 30% of the mitigation needed by 2030 to stay on track for 1.5°C. But how should such investments be integrated into corporate targets and reporting approaches?
Criticism of the SBTi's approach to the VCM
While the SBTi has come under fire for enabling greenwash in the past, it is today considered one of the most credible approaches to target setting for corporates. Issues around accounting discrepancies, shifting baselines, missing methodologies, target implementation challenges have all been raised, but what stands out today is accusations that there remains a distinct lack of clarity around the use of the Voluntary Carbon Market (VCM).
In October 2022, carbon ratings agency BeZero Carbon published a report which said that the SBTi's framework had a lot to offer global decarbonisation, but that a rethink was needed with regard to its position on the voluntary carbon markets. While the focus of corporate action should remain on internal mitigation, there is a lot to be said for looking beyond the value chain.
While the SBTi did say in September 2022 that it "strongly recommends that companies take immediate action above and beyond their science-based targets to contribute to reaching global net-zero through beyond value chain mitigation (BVCM)",  it's still not entirely clear what that meant.
The use of carbon credits is minimised within the SBTi's best practice guidance, which says that value chain emission reductions should be prioritised in terms of corporate action and that carbon offsets should only be used to mitigate/offset a maximum of 5-10% of a company's emissions footprint.
What the carbon ratings agency particularly took issue with is the lack of acknowledgement of the role of the voluntary carbon markets in reaching net zero. While the report says that limits to the amount of offsetting is understandable given the historical lack of transparency within the VCM, it concludes that as the market addresses these integrity issues and continues to scale, the SBTi has an important role to play in providing companies with clear guidance around the purchase of carbon credits.
What is BVCM?
Beyond value chain mitigation is an approach where companies are recommended to invest in mitigation and investment actions for the good of society as a whole. Such investments could incorporate carbon credits, leading to the need for credible standards.
VCM standard setter Gold Standard launched its own BVCM pilot programme in May 2023.  Owen Hewlett, chief technical officer at Gold Standard, said in May: "Currently, there is no comprehensive guidance available to help companies apply a BVCM strategy in a high-integrity manner, nor to those seeking to develop high quality climate mitigation to serve them. Our collaboration will provide guidance and standardisation for companies to become credible contributors to global net zero."
The Gold Standard BVCM programme will provide operational principles, processes, and guidelines for companies to follow in order to make credible and transparent contributions to global net zero, beyond the purchase of carbon credits. These public guidelines will help companies understand how to measure the long-term results of action – refocusing action towards public goods rather than individual action.
 Having your say
The open, transparent and multi-stakeholder public consultation will run between June 19 and July 30, 2023. Anyone interested in contributing their views is invited to complete the survey to provide their feedback on the questions posed in the public consultation document.
Following the public consultation period, the SBTi will review the provided insights and develop its final BVCM guidance. This will help to inform companies' decision-making when looking to invest in climate finance and mitigation, and enable them to holistically play their part in the global transformation to net-zero.
SGV Take
This is a positive step towards a market-wide understanding and agreement of what constitutes beyond value chain mitigation, how such actions can be accounted for and how to ensure the most appropriate projects and/or credits are used. It's not as simple as offsets, because while action is required on mitigation, the greatest overall benefit is probably going to involve investment in the protection and regeneration of nature and biodiversity.
Given that nature and biodiversity impacts are extremely local, compared to the global scale of greenhouse gas emissions and reductions, new ways to assess corporate performance will need to be put into place.