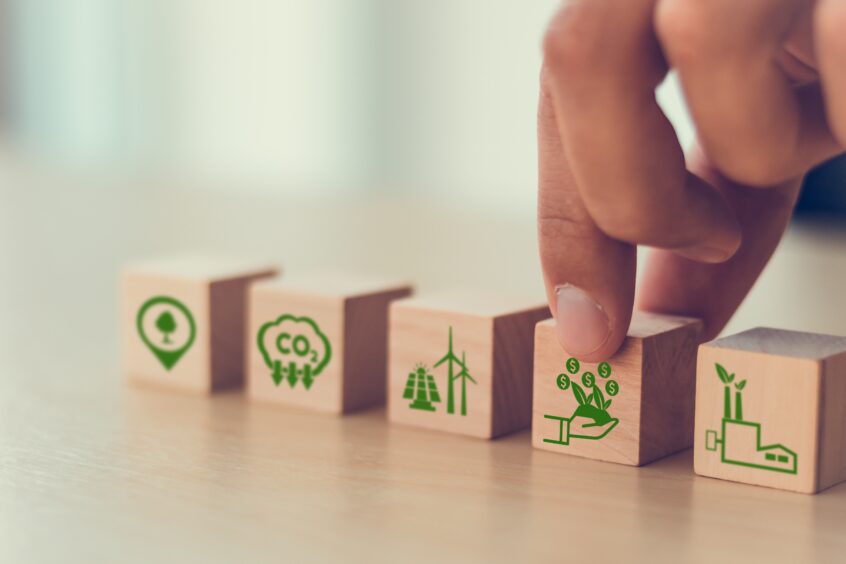 The Integrity Council has announced a joint commitment with the Voluntary Carbon Market Integrity Initiative (VCMI), bringing the buyers and sellers of the global carbon markets together in order to accelerate climate action.
The ICVCM the VCMI will work together to define best practice for investment in, and use of, carbon credits.
Global voluntary carbon markets hit $2 billion in 2022, and are expected to accelerate rapidly.
Companies will benefit from such clarity when incorporating carbon credits into their broader climate strategies.
Ahead of the "Summit for a New Global Financial Pact", held in Paris on 22nd and 23rd June, the Integrity Council for the Voluntary Carbon Market (ICVCM) and the Voluntary Carbon Markets Integrity Initiative (VCMI) announced a joint commitment to ensure that investors in the voluntary carbon market can invest confidently in high-integrity credits as part of comprehensive end-to-end climate strategies. In a statement the Integrity Council said: "Our coordinated work will define best practice and credibility with regards to both the use and sourcing of high-integrity credits by companies."
Clarity and credibility are necessary for the growth of the voluntary carbon markets
Rachel Kyte, co-chair of VCMI said: "It is essential that companies have clarity and consistency in how they can credibly use high-quality carbon credits and how this fits into their broader decarbonisation strategies. What is needed is clear guidance, policy direction and a focus on quality. This collaboration will deliver a robust voluntary climate action framework that companies can follow, with the forthcoming launch of VCMI's Claims Code of Practice a critical part of this, alongside the important work to raise the bar on corporate climate action from other organisations."
With plans underway for the coordinated launch of new standards through 2023, the shared aim of the organisations is to operationalise a high-integrity voluntary carbon market (VCM) that the private sector can invest in as a critical complement to corporate efforts to rapidly decarbonise their value chains.
The VCMI is set to launch its Claims Code of Practice on 28th June, with the ICVCM's Core Carbon Principles (CPP) Category-level release in the coming weeks. The first  assessment decisions and labels for CCP-approved carbon credits later in 2023.
Standards and principles continue to converge
The VCMI and IC-VCM collaboration is one of several ongoing efforts to establish an integrated market integrity framework that delivers quality, transparency, credibility, and accountability for across the value chain of the VCM. Their coordinated work will serve to define best practice and credibility with regards to both the use and the sourcing of high-integrity credits as they are purchased by corporate entities.
As VCMI and IC-VCM release their new standards and guidance from 2023, it is understood that they will consistently reinforce the idea that investments in the VCM must be supplementary to well-established best practices in corporate climate strategising, accounting, target setting and reporting. These include the Greenhouse Gas Protocol, the Science Based Targets initiative, CDP's reporting platform and We Mean Business Coalition's 4As of Climate Leadership.
By coordinating their expertise, resources, and influence, the ICVCM and VCMI will create a strong foundation for a high-integrity VCM by building trust among market participants and key stakeholders, including corporates, investors, governments, civil society and Indigenous Peoples and local communities in emerging markets. As South Pole's CEO Renat Heuberger said: "It's great that the ICVCM and VCMIC are committed to working more closely together – it makes sense for integrity initiatives at both ends of the market to align."
Developing an integrated market integrity framework for voluntary carbon markets
Together the two bodies will set out an integrated market integrity framework that is intended to help companies play their part in getting the world on track to limit global temperature rise to 1.5C. To do so, they will focus on several core elements, including:
Emphasising that companies must prioritise decarbonising their value chain through investments in technology such as clean energy, transport and industrial processes alongside conservation of natural ecosystems.
Clarifying the complementary role of high-integrity credits in a credible corporate climate strategy through clear guidelines which will continue to be enhanced as new guidance emerges. The Core Carbon Principles (CCPs) and VCMI Claims Code of Practice set global standards that create real, verifiable climate impact, based on the latest science and best practice.
Promoting commitment to quantified, independently verified science-based emissions reduction targetsin line with the UNFCCC Paris Agreement and the 1.5-degree pathway, enhanced reporting requirements, disclosure mechanisms, and providing clear guidelines on the use of high-quality carbon credits on the way to net zero.
Science shows that investments in high quality carbon credits, when used by companies as a complement to their science-based internal decarbonisation efforts, can help accelerate efforts to limit global temperature rise to 1.5°C. They also unlock finance for urgently needed climate solutions that would not otherwise be viable.