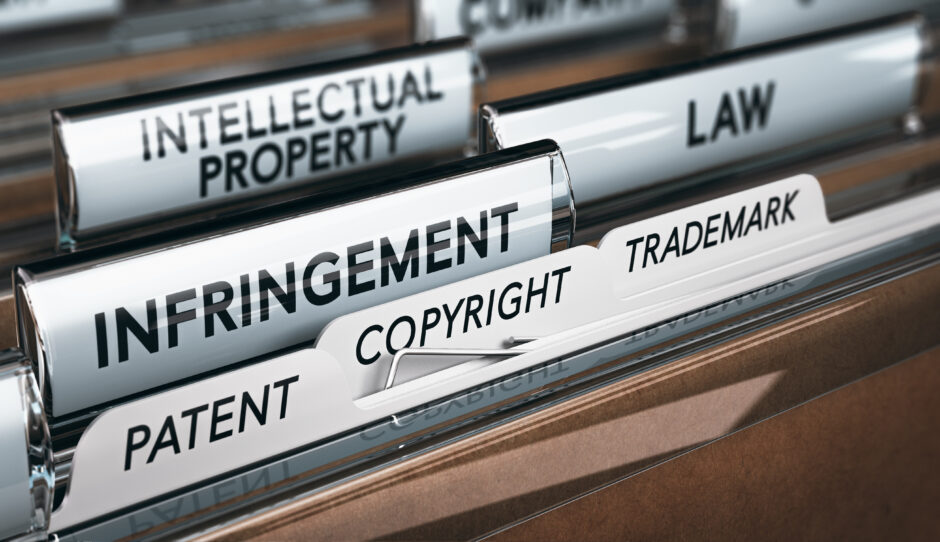 Recent disputes over patent infringement in the development of sustainable technologies have highlighted the emerging need for a reassessment of intellectual property systems.
Recent conflicts over patent infringement may be slowing the distribution of sustainable technologies.

Intellectual property plays an important role as a driver of innovation, but its reliance on exclusivity can be a barrier to collaboration and social equity.

The current system must be reassessed in order to create balance between competing priorities.
Recent reports from international bodies such as the Intergovernmental Panel on Climate Change, the World Meteorological Organization and the UN Environment Programme have highlighted the overwhelming urgency with which global crises must be addressed. Without rapid sand dedicated action, the convergence of climate change, biodiversity loss and pollution are on track to wreak havoc on the planet and its inhabitants, including the human race. 
Climate technologies – those that mitigate or remove greenhouse gas emissions, support adaptation to the impacts of climate change or advance understanding of our current position – are expected to play a vital role in the delivery of a sustainable transition.
Such technologies are typically created by private companies or academic institutions before being protected as intellectual property in the form of patents, trademarks, copyrights or trade secrets. 
This longstanding system yields several benefits (including being the basis for accessing private investment for commercialisation), but concerns have been raised over its efficacy in enabling the rapid scale up and equitable distribution of critical climate technologies. Given the urgency of the situation at hand, is it time to rethink our approach? 
Recent disputes over the intellectual property of sustainable technology
The ITMA textile technology trade show of June 2023 bore witness to an emerging dispute between two creators of sustainable dyeing equipment. Shortly after the expo's opening, the Karl Mayer Group reported that Jupiter Comtex had infringed upon its patent for a proprietary indigo dyeing machine that uses less water and chemicals than conventional alternatives. 
Karl Mayer's complaint was upheld by a panel on intellectual property rights, forcing Jupiter Comtex to cover its equipment for the remainder of the event. "Jupiter Comtex Pvt. Ltd. was not able to profit for long," said the Group in a statement reflecting its victory. "With its consistent action against plagiarism, the KARL MAYER GROUP has averted damage and set an example."  
A similar dispute has been unfolding between two companies in the food technology sector. In the case's latest development, the US Patent Trial and Appeal Board (PTAB) has agreed to review a patent granted to Impossible Foods for its use of heme proteins in plant-based meat substitutes.  
The review follows a petition by Motif FoodWorks, which had been sued for patent infringement in 2022. Although both companies had used precision fermentation to express heme-containing proteins that impart 'meaty' flavours and colouring, Motif argued that that there are distinct differences in their final products.  
"If Impossible is able to prevent others from using Heme protein, it will mean less innovation in the plant-based food category," it warned. "No one else will be able to experiment with heme in plant-based foods." 
Impossible Foods, which has already had a European patent revoked, maintains that it is merely protecting its intellectual property. "We have always welcomed and embraced competition," the company said, before adding its refusal to tolerate the "theft" of its technology. 
The role of intellectual property as a driver of innovation
In such situations, it is worth considering why companies may become quite so protective of their ideas. When we acknowledge the specific benefits that intellectual property may deliver, we improve our understanding of how it can be harnessed as a driver of sustainable innovation.
Essentially, the intellectual property system is designed to stimulate the development and distribution of new products, technologies and services. To obtain patent protection, for example, inventors must prove that their creation is novel, involves a technological step forward in their field and has an industrial application.
If their application is approved, they are granted the exclusive rights to their creation for a defined period of time, after which their 'property' can be used by other interested parties.
This system is designed to balance private and public interests by allowing companies and investors to establish their market position, make a name for themselves and recoup the costs of research and development before sharing their capabilities with society at large. In doing so, it creates valuable incentives for the creation and commercialisation of technological advancements that may lead to a better world.
A potential barrier to systemic collaboration
Despite these benefits, there are potential drawbacks to the intellectual property system. Its ability to stimulate market competition and encourage greater innovation can result in the breakdown of collaborative relationships.
Collaboration both within and between different industries can serve as an enabler of climate action by facilitating a holistic approach that navigates global challenges by looking at it as an interconnected system rather than a specific target market to be addressed. By working together, companies may find that they can achieve mutual benefits while contributing to social and ecological outcomes.
Given that the majority of patents awarded for climate technologies are held by companies operating within the Global North, there is also a significant risk that sustainable solutions may be reserved by those who arguably need it the least. The world's most vulnerable populations, most of whom bear little responsibility for current crises, may be excluded from the adoption of novel solutions simply because the market does not facilitate the sharing of expertise.
SGV Take
Ultimately, there are important decisions to be made regarding the purpose of intellectual property. Should we choose to harness its potential for the promotion of sustainable innovation then certain changes must be made to ensure that promising solutions are distributed quickly, widely and equitably. Alternatively, if we wish to facilitate collaboration by lessening the value of patents and similar assets then we must develop new ways of protecting and incentivising the emergence of novel technologies. 
As with any dilemma, the answer is unlikely to fall in a uniform direction. Some form of balance will have to be found, reflecting the specific details of individual cases as well as the evolving needs of a society facing enormous challenges.  
Although this balance may be difficult to achieve, it is an important issue for companies to consider. Those that are attempting to tackle global crises through the development of new approaches should think carefully about how they can transfer their value from the knowledge they hold to the broadest possible distribution of promising solutions.