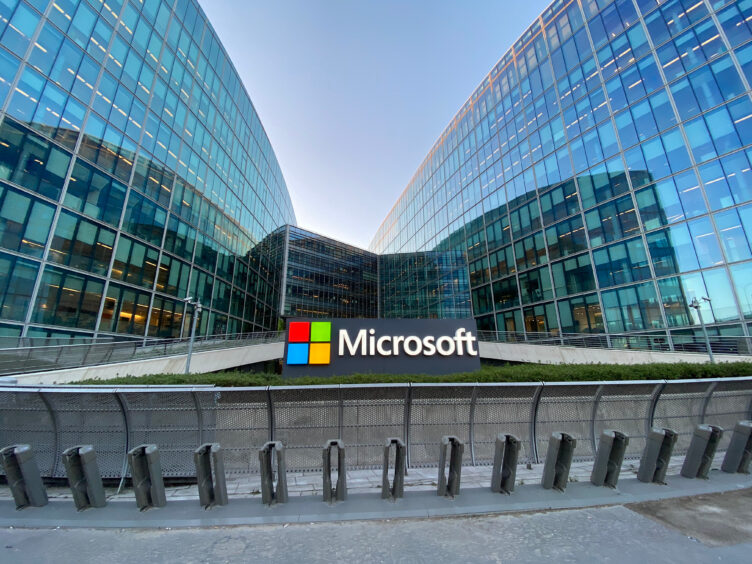 New research shows that many brands have significant value at imminent risk if the sustainability perceptions of their stakeholders are not aligned with demonstrable performance.
Report shows that brand value is either at risk or untapped by failure to align sustainability perceptions with actual performance.
Tesla has more than US$4.1 billion at risk, more than any other brand that was assessed, while Microsoft has a positive gap value of $1.5 billion.
Brands have got to work on aligning their sustainability targets and achievements with their brand identity, else they risk losing brand value over the longer term.
The Sustainability Perceptions Index, published by brand valuation consultancy Brand Finance, shows that many of the world's most valuable businesses could gain billions of dollars in financial value through enhanced ESG action and corresponding communication.
The Index was first launched at the World Economic Forum in Davos in 2023. Since its initial publication, Brand Finance has recalculated the valuations of each brand by considering their ESG performance based on data from CSRHub. The newly derived values, in conjunction with the Sustainability Perceptions Scores (SPS) disclosed in the latest Sustainability Gap Index report, expose whether public perceptions align with the real-world performance of each studied brand.
Robert Haigh, Strategy & Sustainability director at Brand Finance said: "Our research found that where performance exceeds perception, there is an opportunity to rapidly generate value, by communicating the brand's genuine commitment to sustainability more effectively. Conversely, where perception exceeds performance, value is at imminent risk, as brands leave themselves open to public backlash and a 'correction' of their sustainability perceptions value."
Identifying value in the brand sustainability/ perception gap
Tesla, whose founder Elon Musk has attacked ESG as a 'scam' given that oil and tobacco companies were awarded higher ESG scores than his own company, is one such brand. Known as a pioneer of the electric vehicles and battery technology, Tesla's green image has clearly carried across into the perceptions held by global consumers.
Indeed, of all the analysed brands, Tesla has the highest proportion of value underpinned by sustainability perceptions (26.9%), resulting in a Sustainability Perceptions Value of $17.8 billion. However, the strength of this perception creates its own risk, because whilst Tesla performs well on environmental components of sustainability, it is weaker on governance and measures of social sustainability. Ultimately, Tesla's weaker CSRHub scores place its value at risk of up to $4.1 billion, more than any other brand in the table.
Meanwhile, Microsoft actually has the highest positive gap value of any brand according to Brand Finance's research – $1.5 billion. This reveals that Microsoft's sustainability performance exceeds that perceived by the public. By enhancing its communication of sustainability initiatives and services, the company could generate an additional $1.5 billion.
Luxury fashion house Chanel was given as an example of a brand that has both a (relatively) high Sustainability Perceptions Score (4.88/10) and a high CSRHub score. By engaging with a wide range of stakeholder groups, Chanel can better align its sustainability performance with its sustainability perception, based on strong, authentic sustainability communication.
Amazon has the highest sustainability perceptions value of any brand, at $19.9 billion. Haigh said: "It's important to reiterate that Amazon's position at the top of the index is not an assessment of its overall sustainability performance. Instead, we are focussed on perception. Amazon may not be perfect, but consumers appear to have confidence that it is committed enough to minimising impacts for them to continue to use its services."
Communicating sustainability well remains a challenge
As greenwash persists and the use of litigation continues to rise, companies must engage in honest conversations about the challenges of achieving their sustainability targets. Failure to do so can result in accusations of greenwash, which can damage brand reputation and eat into a company's profits. Still, many chief executives have been making grand statements about their net zero plans, only to falter as they realised the complexity of what they were trying to achieve.
What the Sustainability Gap Index shows is that greenhushing can be just as damaging as greenwashing. Companies that fail to effectively communicate sustainability targets and actions risk decreasing their brand's value.
Microsoft, for example, has engaged extensively in sustainable initiatives, including committing to becoming carbon neutral, water positive, and zero waste by 2030. It has also invested heavily to create impact beyond its business by utilising its extensive network and capabilities.
It even launched the Microsoft Cloud for Sustainability, a collection of enterprise-grade sustainability management tools in 2022, to drive operational and cost efficiencies to help other businesses reach sustainability goals. Still, sustainability has not been positioned as an inherent part of its brand identity. This suggests it may be missing out the additional brand value that could otherwise be built among conscious consumers.
Understanding where communication matters
The research accounts for variations in the value of sustainable endeavours as introduced by different sectors, through the development of Brand Finance's Sustainability Driver Score.
For example, in sectors such as engineering or construction, the perception is that sustainability doesn't play a major role in consumer concerns – with a Sustainability Driver Score of only 2.8%. While investors may take sustainability actions seriously, such a low score means that, at least in consumer terms, the promotion of sustainable or environmental strategies is unlikely to have a significant impact on brand value.
Sectors in which sustainability perceptions play a more important role include soft drinks (13.7%), supermarkets (12.6%), media (10.1%) and cosmetics (10%). For soft drinks and supermarkets, the potential impact of the products in question is a lot more tangible for consumers than in most other sectors, be it plastic pollution, deforestation, or food miles. In cosmetics, many brands have for decades focused marketing communications on the 'natural' qualities of their products and avoidance of animal testing.