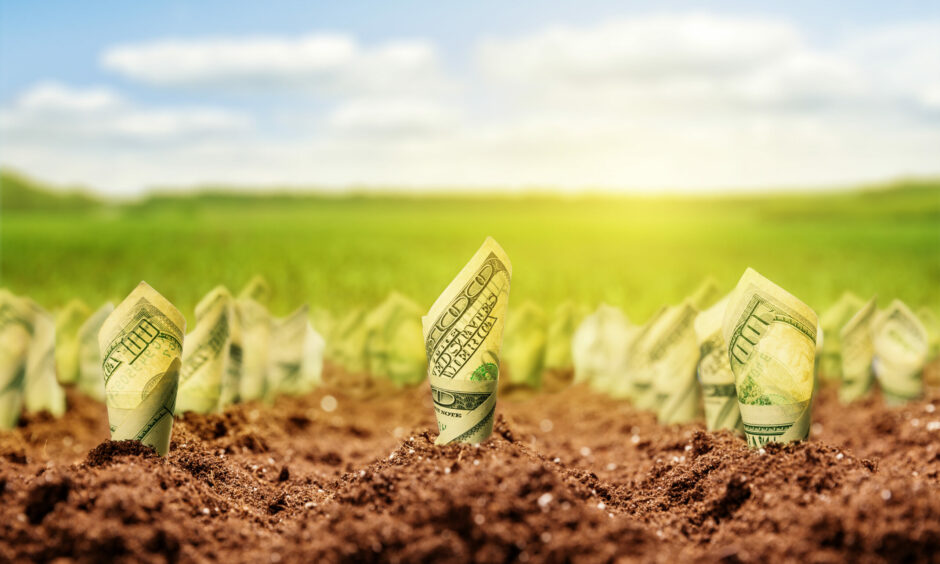 The UK has joined forces with France in an attempt to mobilise nature finance through the launch of a Global Roadmap that will help companies in supporting nature's recovery.
The UK and France have launched a global roadmap for the development of a new biodiversity credits initiative.
The Global Roadmap will support global cooperation to provide positive outcomes for people and the planet.
A joint UK-France initiated Advisory Panel will harness collective thinking on biodiversity credits from all around the world.
Mobilising finance is key to meeting the global goals set out in the COP15 agreement. Initiatives like the new Roadmap on Biodiversity Credits are expected to leverage private sector financing towards the restoration and conservation of nature.
The announcement of the Global Roadmap comes at an inflection point, providing a critical opportunity to move forward on building a new natural capital economy in which high integrity biodiversity credits can play their important role.
Launched at the Summit for a New Financial Pact in Paris in June, the UK- French Global Biodiversity Credits Roadmap launched by Environment Secretary Thérèse Coffey sets out a plan for scaling up global efforts to support companies buying credits that contribute to the recovery of nature in a credible way.
Biodiversity credits are instruments that allow individuals and companies to invest in environmental projects that contribute to a richer biodiversity or restore nature. This could be in a rainforest, ocean, grasslands or other habitats globally. A credit would record where the environmental action has taken place, who has developed it, and how it is measured and checked.
The Global Roadmap will facilitate the sharing of best practice on the governance mechanisms for credit funding, monitoring regimes to ensure biodiversity improvements, and the fair distribution of income to indigenous peoples and local communities. The roadmap will work towards key international milestones, such as the 2024 United Nations Biodiversity Conference (COP16), where financing for biodiversity will be high on the agenda.
Advisory panel launched to support the roadmap
A new UK-French initiated Advisory Panel was also announced – jointly chaired by Dame Amelia Fawcett for the UK and Sylvie Goulard for France – which will pool together expert voices from around the world to form diverse working groups that will strive to encourage positive change. Dame Fawcett said: "With global extinction rates higher than they have ever been, and ambitious global targets to halt and reverse nature loss by 2030, the stakes have never been higher – and we need every part of society to play its part in helping fund Nature's recovery."
Environment Secretary, Thérèse Coffey, added: "We will continue to be a world leader in supporting efforts to halt the decline in nature, protect wildlife and restore the natural world – building on the key role we played in supporting the agreement of the ambitious Kunming-Montreal Global Biodiversity Framework in December."
The UK Government has already made clear through the 10 Point Plan the need to urgently explore the role of biodiversity credits in closing the nature finance gap, while France's part in the announcement follows the launch of the Positive Conservation Partnerships (PCPs) at COP27 which recommended the scale up of biodiversity credits.
The Global Biodiversity Framework
According to the second edition of UNEP's State of Finance for Nature 2022 report, climate, biodiversity, and land degradation goals will be out of reach unless investments into nature-based solutions quickly ramp up to $384 billion a year by 2025, more than double the existing investment of $154 billion a year.
This means that, if the world is to limit global warming to 1.5°C, halt biodiversity loss, achieve land degradation neutrality, and meet the Sustainable Development Goals, then dramatic and urgent action will be needed in order to achieve emissions reductions, the conservation of nature and a global shift towards sustainable consumption and production.
A structured approach on how to scale up action on nature and biodiversity was agreed at COP15 in December 2022. The Global Biodiversity Framework includes 23 short-term targets which  cover three main priorities: reducing threats to biodiversity; meeting people's needs through sustainable use and benefit-sharing; and developing tools and solutions for implementation and mainstreaming.
Specific points include the highly anticipated 30×30 goal, whereby 30% of terrestrial, inland water, and coastal and marine ecosystems will be restored and conserved; as well as plans to halving global food waste, significantly reducing overconsumption and substantially reducing waste generation.
The UNEP analysis also warned that nature-negative flows from public sources, which are 3 to 7 times larger than investments into nature-based solutions, need to be phased out, repurposed or reformed. That means the nature-positive imperative needs to be placed at the heart of economic policy, business, and investment decision-making. Harmful subsidies are highest in the energy sector, estimated to range from $340 to $530 billion a year and in the agriculture sector, estimated to be around $500 billion a year.
Inger Anderson, Executive Director of UNEP has said: "The science is undeniable. As we transition to net-zero emissions by 2050, we must also reorient all human activity to ease the pressure on the natural world on which we all depend. This requires governments, business and finance to massively step up investments in nature-based solutions because investments in nature are investments in securing the future for generations to follow."
SGV Take:
A standardised approach to biodiversity credits, which are not to be used as offsets against an emissions footprint, is very welcome. No matter how much private finance is leveraged towards the conservation and protection of nature through the use of such credits, it is vital that the subsidy of nature negative corporate action is discontinued.