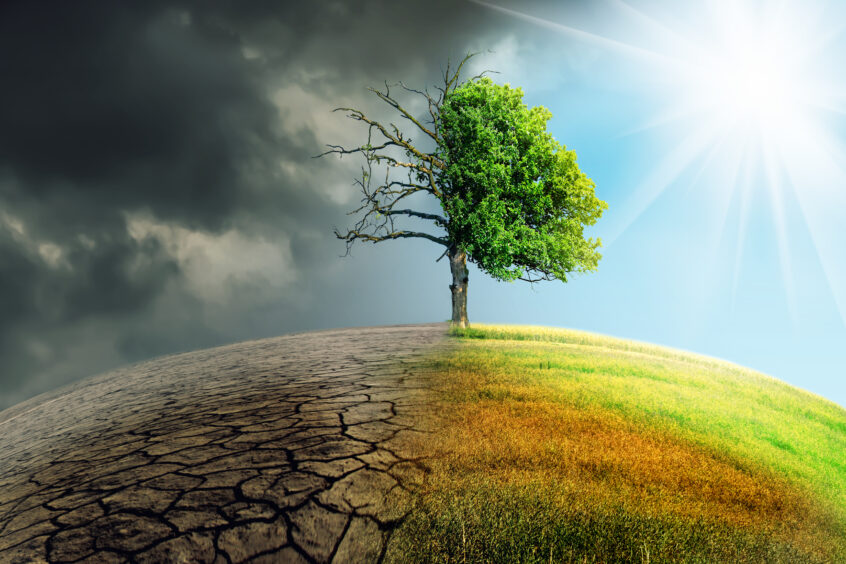 South Pole has launched a new label, offering companies recognition of their investment in climate action. The goal is to improve the transparency of carbon neutrality claims and strengthen the authenticity of corporate communications on climate action.
FCA label is expected to increase the transparency of corporate climate claims.
Investment in nature and climate need to grow by at least ten times before 2030 if climate and nature goals are to stay within reach.
UNEP argues that investment in voluntary credit markets must reach $200 billion a year.
South Pole has launched 'Funding Climate Action' (FCA), a new climate claim and accompanying label that will help companies credibly communicate their climate action within and beyond their value chain. It follows similar moves from different certification and labelling bodies to address actions beyond the value chain, with previous announcements coming from the SBTi, Gold Standard and others.
The FCA is a way for companies to display climate investments that go above and beyond their own value chains, alongside their existing efforts to decarbonise – an imperative recognised by Article 6.4 in the Paris Agreement and by the Science Based Targets initiative (SBTi). The SBTi has in fact publicly praised South Pole's efforts, commending the new climate claim in its recent consultation launch. The voluntary carbon market offers a credible, proven way for companies to drastically scale up their climate action now, while FCA provides a pathway for companies to remain confident in taking credit for their active approach.
The label is intended to be a marker of quality, showing that an organisation is taking responsibility for its emissions and that is has engaged in a comprehensive process to ensure that credible solutions have been adopted. To renew the label, companies must continue to transparently communicate their relevant visions and achievements, which will then be reviewed on an annual basis.
Why is the label being launched now?
Renat Heuberger, South Pole's chief executive said that the FCA is a response to a global call to action from leading global voices and organisations, ranging from We Mean Business Coalition, SBTi, WWF and the WBCSD to France's President Emanueal Macron and the head of the Secretary-General of the United Nations António Gutierres, each of whom have demanded the acceleration of climate finance and corporate action.
Heuberger said: "Corporate climate claims are still flawed. While things are getting better, still only one third of companies with green claims also have a science-based climate journey (SP research 2023) and unfortunately there is a misuse of climate claims. Greenwashing litigation is prevalent and green-hushing by companies is on the rise. It's clear that we need to address the sector-wide challenge of developing credible, Paris-aligned claims for companies' beyond value chain mitigation activities."
Given that confusion around climate claims is prevalent, and green-hushing by companies is on the rise, businesses are under unprecedented pressure to authentically communicate their climate goals and make good on their commitments while remaining confident and transparent.
According to South Pole, the new label has been tested with companies, leading NGOs and policy experts. The results showed that 94% of respondents saying they support the need for corporate claims to be compatible with the Paris Agreement, with 69% being supportive of the claim.   In line with the upcoming Voluntary Carbon Markets Integrity Initiative's Claim Code, the FCA enables companies to invest in verified mitigation contributions to cover residual carbon emissions while declaring genuine green credentials.
In a recent poll of 1,500 consumers across Europe and the US, 84% of participants say they are more likely to buy a product with the South Pole's 'Funding Climate Action' label and 78% say they trust that the label means credible climate action has been taken. This suggests that the new label will be positively received as a credible guarantee of a company's efforts.
The launch also has support from industry, with Suzanne DiBianca, EVP and Chief Impact Officer at Salesforce saying: ""By fostering transparency and providing incentives, we can empower businesses to accelerate climate action. South Pole's 'Funding Climate Action' claim sets a new standard, encouraging companies to go beyond their own four walls. It's time for companies to unite on shared goals and propel the global net zero transition forward."
How does the FCA work?
The FCA's funding amount is based on any residual carbon emissions, following the principle of 'a ton for a ton'. This creates an incentive for businesses to have as little sustained emissions as possible. Where they exceed their goals, they are expected to balance their excess through the funding of verified, high integrity mitigation contributions beyond their value chain.
FCA also only allows companies to make verified climate contributions by investing in high quality climate action that reduces emissions beyond their direct value chain.  As Heuberger explains, the  FCA is a way for companies to credibly communicate their BVCM investments (carbon credits is one example of a verified contribution). FCA is not a credit type, nor even a credit standard.
Companies with the FCA label are engaging in climate contributions that will fund critical sustainable development projects, supporting the Sustainable Development Goals. Through the so-called 'socio-economic co-benefits' they not only contribute to direct emission reductions, but also additional objectives such as biodiversity protection or the improvement of livelihoods in local communities. FCA therefore offers an opportunity for companies to champion critical climate protection and the delivery of a just transition spanning beyond the realm of carbon emissions.
Before awarding the label and supporting the claim, the FCA ensures that companies meet rigorous integrity criteria and are vetted through a comprehensive process. For example, they must quantify their emissions including quantifying their emission, commit to progressing on a climate journey, and show how the company is taking action to reduce emissions in line with science.
The need to scale up climate investment
Private sector investment into climate and nature must grow by over 10 times before the end of this decade if the Paris Agreement is to be achieved. At the same time, investments spending on nature-based solutions must triple to at least $200 billion a year. However, recent history shows that companies are unwilling or unlikely to invest in climate action beyond their value chains – unless they can claim credit for doing so.
Renat Heuberger, South Pole's chief executive said: "Right now, we need private climate finance to increase tenfold per year by the end of the decade if we are to mitigate the worst impacts of the climate crisis. Companies have a clear role to play in delivering this and they will – if they are empowered to make claims that earn them credit for their actions today. It is, after all voluntary climate action."
Kaya Axelsson, net zero policy engagement fellow at the Smith School of Enterprise and the Environment, added: "This collaboration will result in a consolidated and simplified toolbox that empowers companies to effectively demonstrate how their efforts contribute to fulfilling national commitments and driving climate action forward."
While Heuberger explains that 'toolbox' is a metaphorical term used by Kaya from Oxford Net Zero, South Pole does indeed have its own climate action toolbox. He says that South Pole will guide clients through this process and ensure that those who make the claim and qualify for the label are well supported in doing so.