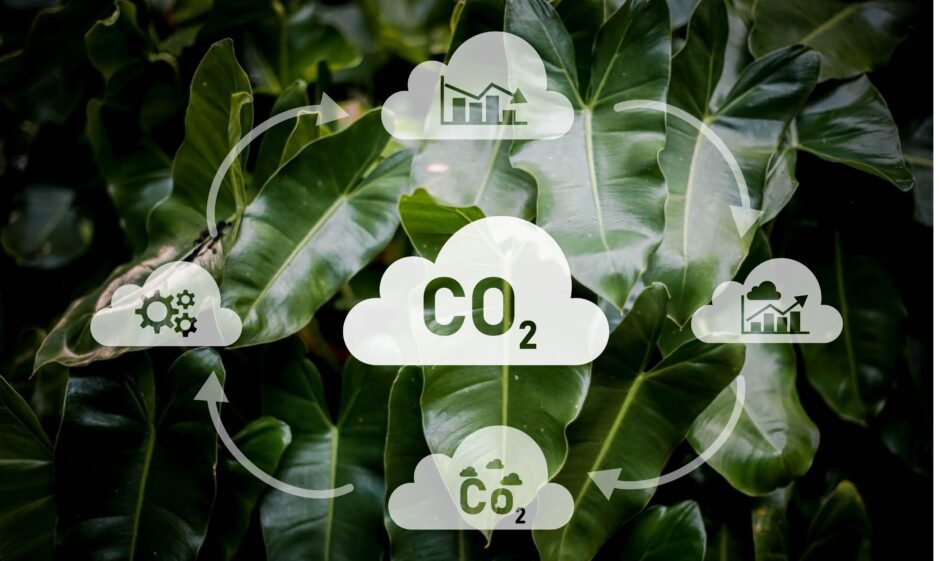 The Voluntary Carbon Market Integrity Initiative (VCMI) has published its Claims Code of Practice, providing a standardised rulebook through which companies can communicate their appropriate usage of carbon credits. 
The VCMI has released a comprehensive rulebook that will enable transparent communications on the use of carbon credits.
Voluntary carbon markets could channel vital funding into effective climate solutions, while helping companies to achieve and exceed their goals. 
With the new code's support, market participants can rest assured that they will not be subjected to criticism.
The Claims Code is expected to strengthen the integrity of corporate participation in the voluntary carbon markets (VCMs). Essentially, it provides a standardised rulebook for the use of carbon credits and the associated claims that companies are able to make. 
"Voluntary carbon markets bring considerable benefits as part of companies' net-zero transition," said Rachel Kyte, co-chair of the VCMI's Steering Committee. "The Claims Code will give greater confidence and develop trust in those who use it. If you build integrity, trust will follow, and trust is the foundation of a high value, high impact market." 
Introducing the Claims Code
The new Code will act as a comprehensive rulebook for the usage of voluntary carbon credits in corporate efforts to achieve their climate-related goals. When its guidance is carefully followed, companies will have a clear understanding of the claims they are able to make.  
Under the code, businesses may choose to make Platinum, Gold or Silver claims. Although each tier represents a slightly different level of commitment, all three are designed to reflect investments that will contribute to emissions reductions or removals that are beyond the company's actions to meet its science-based targets. 
When making a claim, there are four key steps that must be followed. Firstly, the company in question must have established an ambitious climate strategy that meets the VCMI's robust Foundational Criteria. Next, they must determine which tier of claim they wish to access. 
To make their claim, they must then identify and purchase carbon credits that comply with the stringent quality thresholds of the Core Carbon Principles (CPPs) as established by the Integrity Council for the Voluntary Carbon Market (ICVCM). Finally, they will be required to disclose relevant information in support of their claim, with independent validation and assurance that aligns with the VCMI's forthcoming measurement, reporting and assurance (MRA) Framework. 
The CPPs outline the fundamental criteria for high-quality credits that generate verifiable impact based on solid science and common best practice. They are designed to enable a shared understanding of integrity that can be delivered through a practical framework that can be adjusted for continuous improvement. In doing so, they enable credit purchasers to transcend the confusion and fragmentation of VCMs in order to purchase the most beneficial credits available. 
When developing the Code, the VCMI has conducted several rounds of consultation with multiple stakeholder groups and relevant organisations including the Science-based Targets initiative, CDP and the We Mean Business Coalition. With additional input from corporate bodies, high-level decisionmakers, academics, nonprofits, government authorities and indigenous leaders, its year-long process has reached its culmination. 
Its MRA Framework is to be published in November 2023, and a newly formed Forum will act as a sounding board in the creation and improvement of guidance materials. The VCMI has also entered into a joint commitment with the ICVCM, through which it will complement its demand-side efforts with the strengthened integrity of available credits. 
"Integrity is what will make the VCM a powerful tool that gets us to a net-zero world and mobilizes much-needed finance to low- and middle income-countries," said Tariye Gbadegesin, a fellow co-chair of the Steering Committee.  
To date, Gbadegesin states that clear and transparent guidance on the voluntary use of carbon credits has been sorely lacking. When CPP compliant purchases can be communicated using the new Code, however, she argues that market participants will have the ingredients they need to enable the development of a high-integrity market. 
The scale up of VCMs
VCMs are in their early days of development, but their evolution is expected to mobilise much of the capital needed as funding for climate action. Indeed, their projected value of $50 billion by 2030 could fund emissions reductions of approximately 13 billion tonnes through to 2050. 
Such funding would make a vital contribution to the $384 billion per year that must be channeled into nature-based solutions by 2025. Unless this target is reached, there is little hope that the world will achieve its current goals for the minimisation of global warming, biodiversity loss and land degradation. 
Investments in the VCMs could also support Indigenous Peoples and local communities, who have been recognised for their important role in the stewardship of natural ecosystems. Analysis indicates that more than half of the world's land is inhabited by these vulnerable groups, yet they are often excluded from participation in extant markets. 
Taking a narrower point of view, credits purchased via VCMs are likely to play a significant role in the climate strategies of companies all over the world. Although offsets must only ever be used as supplements for more active emissions reduction, they can be a useful way of addressing unavoidable impacts or taking additional action.  
Businesses may choose to take such additional action as a means of lowering their exposure to operational risks, accommodating the expectations of relevant stakeholders or enhancing their brand reputation. While these advantages can certainly be achieved, they may be undermined by misleading claims or the purchase of low-quality credits. 
Carbon market controversies leave companies fearful of making claims
Recent scandals have undermined the credibility of the VCMs, with registries being accused of listing credits that do not represent any genuine impact. Offsetting projects have reportedly been developed on stolen land, and profit-hungry middlemen are allegedly absorbing the funds that are supposed to be supporting grassroots communities. 
With such a diverse range of credits available, even the most well-intentioned of companies may accidentally make investments that would be criticised under closer scrutiny. For as long as this is the case, businesses may be reluctant to participate in the market due to their concerns over the quality of the credits on offer and the accusations that might be evoked. Their reluctance will hinder the development of the VCMs, preventing the delivery of expected benefits. 
"A growing number of governments and non-state actors are pledging to be carbon-free – and obviously that's good news," said UN Secretary-General António Guterres in 2022. "The problem is that the criteria and benchmarks for these net-zero commitments have varying levels of rigor and loopholes wide enough to drive a diesel truck through.  We must have zero tolerance for net-zero greenwashing." 
With the launch of the Claims Code, the VCMI is intent on closing these loopholes. By following its step-by-step guidance, companies can ensure that the claims they are making are aligned with globally acceptable standards. Climate laggards will have their failures exposed, while those committed to doing their best will be able to proceed with reassured protection from external criticism. 
SGV Take
The launch of the new code comes as a major step in the evolution of VCMs. By helping companies to make claims that will hold up to scrutiny, it will encourage further investment into vital projects that are delivering practical climate action. As the ICVCM continues to promote the supply of only the credits deemed most effective, the two sides of the market will one day be united in harmony.  
This could lead to the discovery of higher prices, thereby increasing the funds available for the people and projects that need it the most. At the same time, companies will be supported in meeting and exceeding their climate goals.