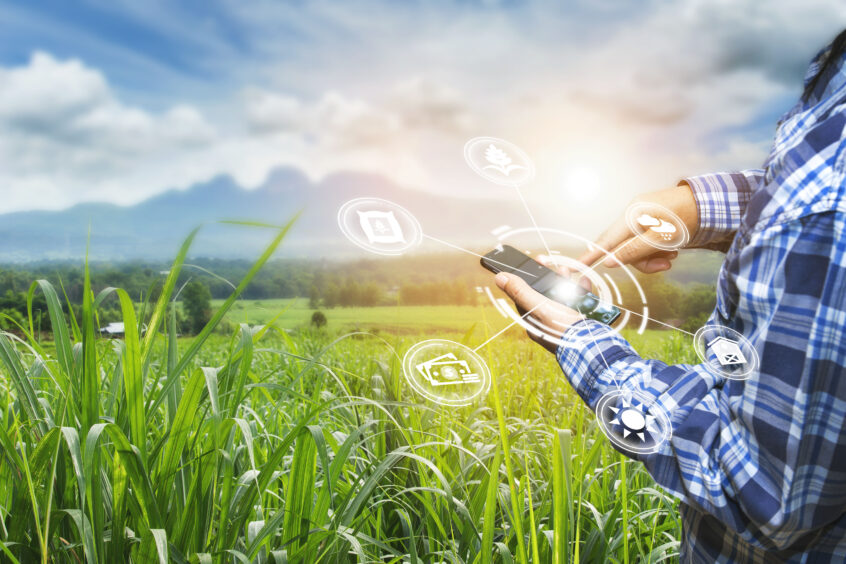 The latest research shows that 50% of the reduction in on-farm agricultural emissions required for a 1.5°C pathway are cost neutral or ROI-positive today. There are, however, significant barriers to change, but the findings of the report could help guide food and agriculture organisations as they transition to increased sustainability.
To remain on a 1.5˚ C pathway, agriculture will have to cut its overall emissions from 14.4 metric gigatons (Gt) of CO₂ equivalent (CO₂e) to 3.1 Gt CO₂e by 2050—almost 80%.
Agriculture contributes over 8% of global emissions, but conversion of land for agriculture combined with methane emissions from livestock and agricultural energy use cumulatively account for 74% of all agricultural emissions.
Major barriers, namely transition financing, investment to reduce costs, behaviour change, and additional incentives such as increased carbon prices are needed to support adoption.
Mckinsey's latest report Sustainability in Agriculture warns that while many opportunities are viable today, incentives, likely in the form of carbon prices or other financing, may need to reach $150/ton to unlock many more.
Moreover, barriers in carbon markets and financing remain for those that are viable. For example, only 1% of all carbon credits are issued through agriculture, and private investment in sustainable agricultural technology fell significantly last year – and 50% of US farmers cite low return on investment (ROI) as a top reason for not participating in carbon programmes.
Cost of sustainable farming practices needs to fall
The report finds that the cost of sustainable farming practices may need to fall considerably to spur widespread adoption, especially across smallholder farmers who supply 34% of the world's food. Many of the most effective decarbonisation measures from feed additives to anaerobic digestors are also among the most expensive to implement at $99 and $311/ton of CO2e respectively.
There are, however, many highly effective measures, including direct rice seeding, n-inhibitors, and variable rate fertilisation that are ROI-positive today. The report says investment in training, additional transition financing, and supply chain traceability to enable green premiums could spur behaviour change and adoption of the practices.
Joshua Katz said: "Our analysis highlights 28 sustainable farming measures that could cumulatively save 2.2 GT CO2 a year and provide a clear pathway to 1.5˚C on the farm." "Yet economics and behaviour remain the key barriers to at-scale adoption of sustainable farming, particularly across developing countries and smallholder producers. Adoption may be significantly increased through novel transition financing incentives such as California's FARMER program, green rebates or carbon markets, farmer training, and accelerated investment in R&D to cut the cost of existing solutions and develop new ones."
McKinsey pinpoints 28 measures with high potential to drive agricultural decarbonisation. The analysis notes that investment in sustainable agriculture innovation has been inconsistent, with inflation-adjusted public investment falling in the US but rising in countries such as China and Brazil.
Private investment in agricultural technology, including sustainable agriculture, also fell last year. And financial mechanisms to support sustainable farmers such as green product premiums and subsidies for low-carbon farming are still in their infancy.
Action on sustainable agriculture gathers pace in UK
In the UK, the new and improved Sustainable Farming Incentive (SFI) 2023 will start accepting applications in a controlled rollout from August 2023, offering farmers additional actions and more flexibility to choose the actions they want to get paid for.
Farmers will get paid for taking actions that support food production and improve farm productivity and resilience, while also protecting and improving the environment. Additional actions under SFI 2023 will help ensure there is an offer that is attractive and workable for all types of farms.
The 23 actions that the UK has on offer cover existing themes including soil health and moorland, as well as new actions on hedgerows, integrated pest management, nutrient management, farmland wildlife, buffer strips, and low-input grassland.
The range of actions means farmers could be paid from £10 per 100m for managing one side of a hedgerow (plus a further £10 per 100m to maintain or establish hedgerow trees); £129 per hectare for multi-species cover crops; or £589 for a nutrient management review.
The government has also confirmed the SFI management payment will be applied to all land-based SFI actions, including moorland, and has updated the payment rate for low-input grassland action to make the rates the same for upland and lowland areas.
NatWest also recently announced a partnership with WWF to "support a sustainable transition for the UK food and agricultural sectors". Its overall goal is to channel and scale private and public finance to support farmers to achieve climate and nature goals, and one of its stated purposes includes calling on the government to reform agricultural payments.
With farmland covering 70% of the UK, and agriculture accounting for 11% of UK climate emissions and likely to rise further, agriculture is a crucial player in tackling the climate and nature crises.
The strategic partnership follows a new report published in May by NatWest which found that 82% of farmers want to embrace the climate and nature challenges and transition their growth, but they need support to do this. The NatWest commitment of nearly £7 billion to UK agriculture is designed to achieve.
Agriculture and the food system
Unfortunately, changing practices within agriculture itself will be insufficient to address its global impact overall. The findings of the research says that action beyond the farm will also be required. This includes the reduction of food waste, where a reduction of  23% could save 0.7 metric Gt of CO₂e equivalent.
Supporters of vegetarianism/ veganism, or proponents of alternative meats, should take note of the fact that the analysis suggests that shifting diets away from animal proteins could save nearly 640 million hectares of land. Added to that, changes in nature-based land use – such as forest restoration – could abate 6.7 GT CO₂e by 2050.
SGV Take:
Food security is likely to become an increasing challenge as climate change accelerates, and the impact of agriculture on climate and nature challenges becomes a focus of action. Farmers will need to be encouraged to introduce sustainable or regenerative farming practices and, especially given the role of supermarkets in setting food prices, that means not simply subsidies or incentives but potentially favourable procurement and payment terms.  The sector is set for rapid disruption and all stakeholders need to be ready for it.