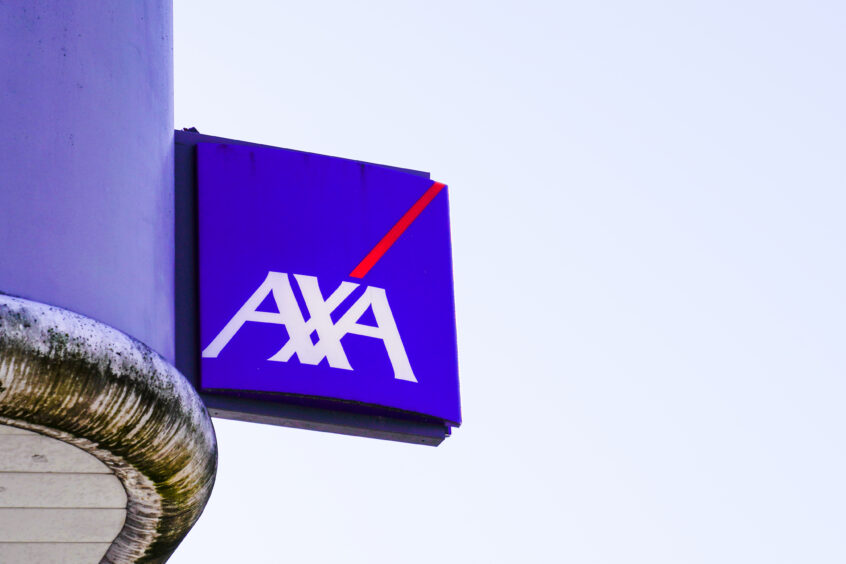 French insurer Axa (PAR:CS) has unveiled new targets for its insurance and investment portfolios, based on methodology developed by the embattled Net-Zero Insurance Alliance (NZIA). 
Axa's targets are intended to drive the decarbonisation of its assets and various insurance portfolios, as well as to develop its insurance activities dedicated to the transition. 
Insurers have a unique hold on businesses, as they can singlehandedly stop projects that harm the environment by simply refusing to insure them.
Sector-wide initiatives such as the NZIA can drive meaningful change and act more effectively than individual company plans.
Axa has published its 2023 Climate & Biodiversity Report and announced new decarbonisation targets for both its insurance and investment portfolios.
What are the targets?
The new plan is intended to drive the decarbonisation of various Property & Casualty insurance portfolios and to develop its insurance activities dedicated to the transition. 
In the insurance portfolio, Axa said it will increase its business in the field of renewable energies, and more broadly across sectors transitioning to low-carbon business models, as well as develop environmentally sustainable claims management for its motor business by 2026. It will reduce the carbon intensity of the group's most material personal motor portfolios by 20% by 2030 compared with the 2019 baseline, and its largest commercial insurance clients by 30% and the carbon intensity of other corporate clients by 20% in the same timeframe compared with a 2021 baseline.
The final target involves strengthening dialogue with its customers, particularly its corporate customers, but also with its external stakeholders and partners to better support them in the transition.
In the investment portfolio, Axa said it will halve the carbon footprint of its activities between 2019 and 2030, after setting a target of reducing the carbon footprint of its general account assets by 20% between 2019 and 2025.
The role of insurance in driving environmental initiatives
Insurance firms hold a unique influence on all sorts of businesses, as they can simply refuse to issue policies on projects that are not aligned with their sustainability goals. Indeed, Axa said that its overall sustainability strategy aims to fulfil two main goals – act as "a leading force against climate change", and expand its health and protection businesses as an "inclusive insurer".
In its report, the French group noted the progress made on its portfolio's implied temperature rise, which measures the impact of the corporate bonds and equities held in the general account portfolios on global warming by 2050. It stands at 2.5°C in 2022, down 0.1°C from last year and below the market of 2.7°C – although it currently exceeds the 1.5°C Paris Agreement limit.
Chief executive Thomas Buberl said: "The indicators in our Climate and Biodiversity report indicate the progress made, but also the efforts that are still required in terms of access to data, strengthening measurement and modeling methodologies, and the importance of accelerating the pace of the transition." 
"As insurers, we see the increasing risks that climate change and the loss of biodiversity pose to our economies and societies, and how they are intensifying. We will continue engaging with our clients and our stakeholders leveraging all the levers at our disposal, from prevention to investment, from the financing of scientific research to insurance, as well as partnerships and collaboration with private and public players."
Life after the NZIA
Axa said that the new targets are based on calculation methodologies developed and promoted by the UN-convened NZIA as well as an accounting standard from the Partnership for Carbon Accounting Financials. The firm was a founding member of the alliance but left it in May 2023 over anti-trust concerns and amid the ongoing politicisation of ESG, announcing that it would continue its individual sustainability journey. 
The raging debate in the US over sustainable investing has spilt over to affect insurers, leading to an exodus from the NZIA and potentially affecting the industry's efforts on climate issues. Conservative-led Texas, one of the states most committed on the anti-ESG front, approved a bill in June 2023 prohibiting insurers to account for ESG criteria when setting rates for most insurance.
This measure, however, does not include penalties for firms not complying and allows them to consider factors "relevant and related to the risk being insured", even if they are linked to ESG – suggesting that, after all, even the most conservative legislators understand that ESG is a way to assess future risk, rather than an ideological stance.
Sheri Wilbanks, head of GRM P&C climate and sustainability at Axa, said that the company used the NZIA's framework because it is both valid and the only one available at the moment. She said: "We are limited in our options to either try and create something of our own or to utilise an existing framework."
"For Axa, setting the targets and applying them in order to have our own objectives related to reducing the emissions in our underwriting portfolios is something we will continue to do independently."
"That was an objective that all the members actually had – even as part of the alliance – is that they would set their own independent targets and proceed on their own paths. So that part hasn't changed."
She added: "Generally there's a belief that it's beneficial that industries can come together and that it's regrettable that the alliance members had to to take actions that limit their ability to work together."
SGV Take
While it is encouraging to see that Axa is tightening its climate and biodiversity standards, the fact that they were developed using NZIA methodology suggests that we need such alliances to advance global sustainability goals. No company exists in a vacuum, even a big player such as Axa, and collaboration is key to driving meaningful sector-wide progress. 
The unfolding of the NZIA shows that the politicisation of ESG in the US is damaging the somewhat limited progress made so far, while major companies globally are taking drastic action to appease the market. 
Updated to add Axa's comments