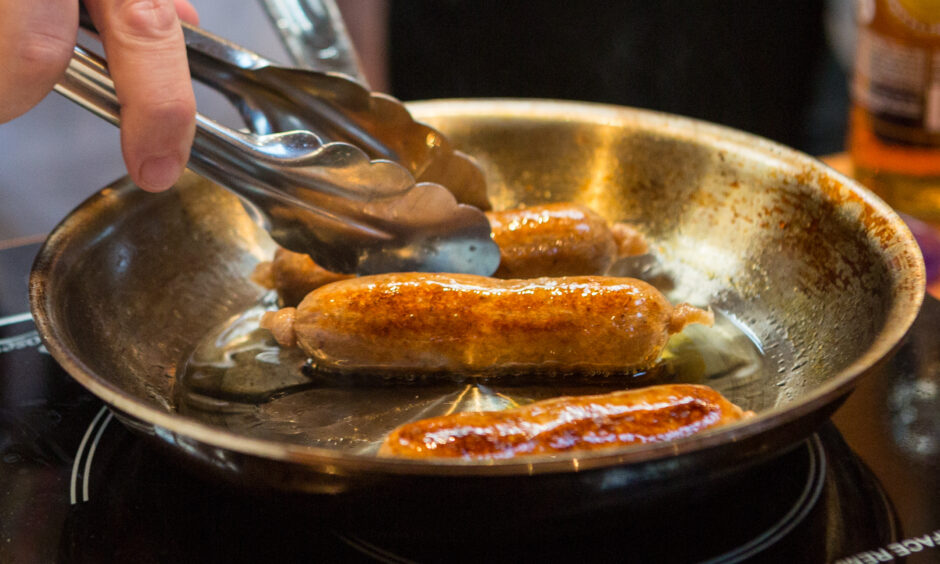 As resistance to existing antibiotics is on the increase, a network of investors has asked global fast-food companies such as McDonald's (NYSE:MCD) to report on antibiotic use and reduction policies in animal protein supply chains.
New engagement led by the FAIRR Initiative to address key drivers of the $100 trillion antimicrobial resistance threat to the global economy.
Companies include McDonald's, KFC, Pizza Hut and Burger King.
The investor group asked for disclosure including quantity and type of antibiotics used, and progress towards antibiotics reduction targets.
The $70 trillion-backed FAIRR investor network has convened 71 institutional investors and investor representatives (representing $15.2 trillion in combined assets) to launch a Restaurant Antibiotics Engagement to address antibiotic use in the food supply chain. It is asking selected fast food companies to become aligned with World Health Organization's guidelines to tackle antimicrobial resistance (AMR).
The initiative is intended to increase focus on disclosure across the global meat supply chain. There are increasing risk factors that need to be addressed, from driving deforestation, water scarcity, methane – and, of course, the overuse of antibiotics.
Dr Emma Berntman, senior engagement specialist at the FAIRR Initiative, warned that some producers are applying antibiotic reduction policies to only one geographic region or only one animal species, such as chickens but not cows or pigs. And some are not providing the data on antibiotic use that helps investors judge the success of existing policies in reducing risk.
In order to address this, investors and companies need to work constructively and quickly together to strengthen policies. This includes better reporting on types and volumes of antibiotics being used, and policies to minimise non-therapeutic usage across all types of animal species and in all regions.
Jeremy Coller, founder of the FAIRR Initiative, said: "Around the world, more antibiotics are given to animals than to humans. By overusing these vital drugs we are making them less effective against deadly diseases, a huge risk to both public health and, as the Covid pandemic showed, financial stability. It's a $100 trillion threat to the world economy, but one we can avoid if fast food giants take a lead by cleaning up their supply chains – a process that starts with them committing to making these long over-due disclosures to their investors."
What's the plan?
The engagement will focus on 12 North American fast food restaurant companies, many with a global reach, including McDonald's, KFC and Pizza Hut owner Yum! Brands (NYSE:YUM) and Restaurant Brands International, which owns Burger King.
As some of the world's largest purchasers of animal protein, these companies source meat, eggs, fish and dairy from around the world, and could be exposed to financially material regulatory and reputational risks from inadequate policies for managing antibiotic use in their supply chains.
Members of the engagement, which includes Schroders, Legal and General Investment Management (LSE:LGEN), HESTA, EOS at Federated Hermes and Green Century, will ask the companies to disclose information in line with World Health Organization guidelines for addressing the risk of AMR in animal agricultural supply chains.
Companies will be asked to demonstrate sufficiently rigorous existing antibiotic policies and provide evidence of implementation through target setting and auditing. It also calls for policies to cover all key proteins rather than limiting them to subsets – such as poultry – which has been a common approach to date, and to disclose the types of antibiotics in use and in what quantity.
As a first step, the investor group will write to the companies with a request to provide additional information followed by company dialogues until December 2023. FAIRR will publish the first formal company assessments in Spring 2024.
The 12 companies initially being targeted are: Bloomin' Brands, Brinker International, Darden Restaurants, Domino's Pizza Inc, McDonald's Corporation, Papa John's International, Restaurant Brands International (owners of Burger King), Starbucks (NASDAQ:SBUX), Texas Roadhouse, The Cheesecake Factory (NASDAQ:CAKE), The Wendy's Company (NASDAQ:WEN), Yum! Brands (owners of KFC and Pizza Hut)
Why are antibiotics in meat supply a concern?
Growing resistance to antibiotics is a risk to the global health sector, and is exacerbated by the use of antibiotics in agriculture. Foodborne pathogens are a primary cause of morbidity and mortality but the overuse of antibiotics to treat bacterial infections is understood to be a major cause of growth of resistance to treatment. A 2022 study in the Lancet said that 1.27 million deaths in 2019 were as a direct result of drug-resistant bacterial infections.
In February 2023, UNEP released a report, Bracing for Superbugs: Strengthening environmental action in the One Health response to antimicrobial resistance, warning that AMR is considered one of the top global public health problems. It also poses an urgent and critical threat to animal and plant health, food security and economic development. As such, it constitutes a significant risk that is being predominantly ignored within the supply chain.
Maria Larsson Ortino, senior global ESG manager, Legal & General Investment Management, warned: "Failure to adequately address AMR could result in 10 million deaths annually, and a substantial 3.8% decline in global GDP by 2050. The overuse of antibiotics, in particular in the animal industry, and poor food safety practices can lead to antibiotic-resistant pathogens making it into our food system. It further increases the speed by which AMR spreads and will ultimately have a lethal impact on human health. It is crucial we tackle this growing risk to not only safeguard public health, but also the global economy and our investment portfolios."
SGV take:
This new effort builds off previous FAIRR-led investor success in engaging the global restaurant industry on AMR. An engagement between 2016 and 2019 with 20 fast food restaurants resulted in 19 out of 20 disclosing antibiotic policies, up from just one at the outset.
In the absence of sustained investor pressure over the last few years, however, company efforts have faltered. This underlines the importance of cross-sector collaboration and disclosing the right datasets to understand future risks.