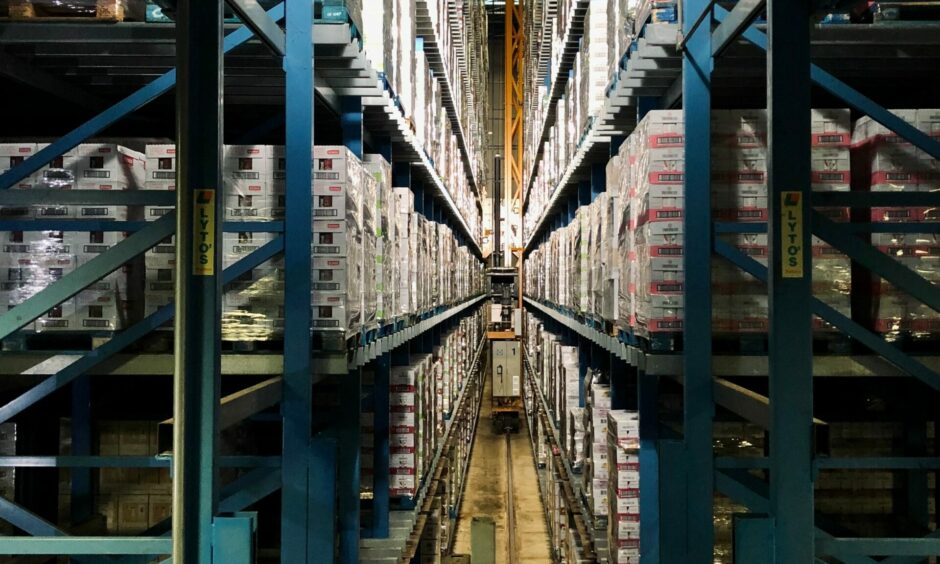 Companies in the food and drink sector are failing to address the risks to their reputation, and their financial performance, from the use of forced labour in the supply chain.
The food and drink sector is globally responsible for two out of three jobs, yet little to no attention is being paid to human rights abuses in the sector.
According to the International Labour Organisation, there are currently 27.6 million people in situations of forced labour in the world, with agriculture representing the fourth largest share by sector globally.
Not only does a sustainability strategy require action on forced labour, but managing such risks protects from fines, restrictions on operating or trading, and even prison sentences.
New analysis has revealed the world's 60 largest food and beverage companies have an average score of just 16/100 when it comes to tackling forced labour risks in their supply chains.
Published by KnowTheChain, a project from the Business & Human Rights Resource Centre, the benchmark report revealed that companies are failing to identify and prevent abuses, with migrant workers – who are frequently hired in food and beverage supply chains – often facing the worst consequences of this inaction. After six years of benchmarking, it appears that any progress is stagnating in the sector, which is cause for concern, especially against the backdrop of current geo-political and climate crises.
KnowTheChain's 2023 food and beverage benchmark provides up-to-date analysis for investors regarding companies' readiness for the shifting regulatory environment – from human rights due diligence adumbrated in the European Corporate Sustainability Due Diligence Directive, the US Tariff Act and Canada's Modern Slavery Act to value chain reporting under the EU's Corporate Sustainability Reporting Directive (CSRD) – and its implications for investor reporting in line with Sustainable Finance Disclosure Regulation (SFDR).
Particular challenges for the food and drink sector
Many food-related jobs are part of the informal economy, offering lower wages than other sectors or worse – adopting payment systems conducive to exploitative conditions. The recent reports of the mistreatment of fast-food workers, and the failure to address concerns due to franchising models or just lack of process, are serious concerns.
If you look at the wider food system environment, the current context of global instability has further pushed down the wages of workers in agricultural supply chains. While this is a widespread problem, the challenge is that it appears that companies in the sector are failing to ensure workers are being paid fairly.
Despite momentum building for human rights due diligence legislation around the world – which threatens to bring legal, financial and reputational consequences for companies failing to comply – there is a complete absence of a level playing field in the sector when it comes to addressing forced labour exploitation.
Only half the benchmarked companies scored more than 10/100, in stark contrast with the top-scoring companies – Australian retailer Woolworths (ASX: WOW),  which scored 56/100, and UK supermarket Tesco (LSE: TSCO) which scored 52/100 – although itself nevertheless has significant room for improvement.
Concern for investors in the food and drink sector
According to the report from KnowTheChain, emerging human rights due diligence legislation in the EU and globally means that investors need more and better data from investee companies on how they are addressing forced labour risks and promoting decent work, including fair pay throughout supply chains. These data not only provide confidence that they are meeting legal requirements, but also making progress towards the Sustainable Development Goals.
The problem is that despite the existence of the UN Guiding Principles on Business and Human Rights (UNGP) framework, knowledge of human rights abuses, and therefore reporting on it remains worryingly low. Arthur Van Mansvelt, senior engagement specialist at Achmea Investment Management, said: "This should serve as a call to action for investors to challenge existing practice and use their leverage to dis-incentivise business actions that lead to worker exploitation and abuse."
Examples of human rights abuses highlighted in the report
Forced labour incidents and exploitative practices are frequently reported in high-risk commodities such as fish, beans, cattle, coffee, rice, tea, tomato and wheat. But despite this, the report revealed:
Companies perform particularly poorly when it comes to preventative measures, such as: supporting freedom of association and collective bargaining, incorporating the voices of workers into due diligence processes (where the overall score is 9/100) and remedy efforts, including fee repayments and remediating harm to workers (where companies score even worse, at only 6/100).
Companies are failing to identify and report human rights risks, despite high-risk sourcing. More than a third (37%) of companies have yet to disclose how they carry out a human rights risk assessment on their supply chains, including meat companies Hormel (MU:HO7), which scores at 9/100, JBS (NASDAQ:JBSAY) which only manages a score of 4/100), Tyson (NYSW: TSN) which managed to score only three points out of a hundred and WH Group (HK:0288), which didn't manage any score at all.
Exploitation of migrant workers through recruitment processes is endemic in supermarket supply chains, but one-third of supermarkets have yet to disclose a policy that prohibits worker-paid recruitment fees in their supply chains – that includes Ahold Delhaize (AS:AD), Carrefour (PARIS:CA), Kroger (NYSE: KR), Metro (FRANKFURT: B4B) and Seven & I (OTC: SVNDY).
Some companies have failed to improve at all
According to the research, some companies disclosed little to no improvement in the six years KnowTheChain has been assessing them. This included meat companies JBS with a score of 4/100 and Tyson (NYSW: TSN) with a score of 3/100, as well as Coca-Cola  bottler FEMSA (SAO PAULO:FMXB34), also with a score of 3/100. These companies have consistently failed to demonstrate even basic relevant policies and practices to address worker exploitation which is inherent in the sector.
Áine Clarke, head of KnowTheChain and Investor Strategy, Business & Human Rights Resource Centre, said: "The food system is a cornerstone of the global economy, accounting for up to two thirds of all jobs. People who harvest, pick, catch, process and pack commodities and products in global food supply chains are relied upon as essential workers – but the critical role played by workers in this sector is not reflected in corporate approaches to protect them. At a time when forced labour risks are being exacerbated by the converging geopolitical, economic and climate crises, it is alarming to see how little is being done by companies to protect the workers in their supply chains."
SGV Take
It is clear that, despite lip service to the importance of workers to a company's success, little attention is being paid to the source of labour. There is no excuse for such failures, especially in a cost-of-living crisis. It appears that such companies have little to no diligence on such problems in their supply chain and, if that's true of one industry, it could be true of others – posing a significant concern to investors.
While it would be preferable if such companies took a more worker-centric model in their operations, if it hasn't happened in 10 years then maybe they don't think it feeds into profitability. That being the case, at the very least they need to be held to account for the risk that they are not addressing.