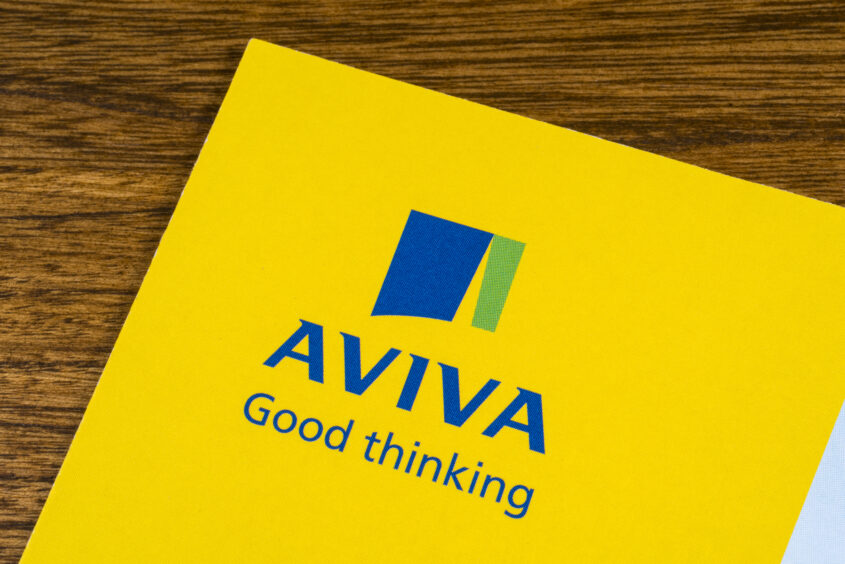 Aviva (LSE:AV.) hopes to encourage the adoption of sustainable construction materials by providing dedicated underwriting for commercial buildings made from engineered timber. 
Aviva's underwriters will work with contractors, brokers and owners to incorporate risk management into more sustainable modes of construction.

 

Timber construction offers several advantages, but insurers are often put off by the perception that wooden buildings are easily damaged.

 

Insurance providers have a key role to play in driving the market towards sustainable, long-term solutions.

 
As we transition to a net zero future, we must open our arms to new ways of doing things. There is no guarantee that established economies will maintain their competitive edge if they fail to adapt in line with tomorrow's demands. 
With this in mind, Aviva has long been committed to supporting the UK in embracing the adoption of novel solutions. Now, it has doubled down on this commitment with its plans to offer dedicated underwriting for commercial developments using engineered timber. 
Insurers' reservations may hinder timber's adoption
The built environment is thought to account for almost 50% of the world's greenhouse gas emissions, with construction processes and materials contributing a fifth of its footprint.  
Still, it is senseless to suggest that we can simply stop building. Whether it be the development of special facilities, the replacement of damaged originals, or simply the expansion of urban residencies, construction is set to continue.  
This presents us with something of a dilemma. How can we continue to build up our world without compromising our net zero ambitions? The answer, of course, is to embrace the use of alternative materials and processes that can lower the emissions of building construction while continuously meeting our needs.  
Timber has long been established as such a material. While it may not be the most novel of ideas, it boasts several major advantages ranging from carbon sequestration to improvements in mental wellbeing. 
Despite these benefits, insurers are often reluctant to provide coverage for timber developments. Wooden buildings are typically seen as being more susceptible to damage from fires, flooding or leakage, and therefore more likely to burden their insurer with expensive, loss-making claims. Rather than absorbing these costs, many insurers prefer to charge a higher premium for timber construction or refuse coverage altogether. 
"Timber as a raw material certainly has a different risk profile from an insurers point of view when compared to alternative building materials," explains Simon Oldham, technical head at Scottish Woodlands. "Insurer's key concerns relate to fire damage and probably more significantly, water damage."
"That challenge apparently translates to higher premiums, more stringent conditions and in some cases restrictions to cover. Aviva's move to focus resource on this is encouraging and demonstrates their recognition of the fundamental carbon benefits associated with use of timber in construction."
Balancing sustainable credentials with appropriate risk management
Aviva's decision comes on the back of a successful pilot project, during which its underwriters worked alongside a handful of building developers. The developers had been keen to incorporate the use of engineered timber as a sustainable construction material, but were concerned that this would increase their exposure to risk and discourage potential insurers. 
With Aviva's support, however, they were able to identify several commonplace strategies that would help them to reduce the chances of their building being damaged. By focusing on risk management while creating their designs, they were able to make use of sustainable materials while minimising possible risks and maintaining their eligibility for affordable insurance coverage. 
"There are a growing number of developers looking to build more sustainably, both by using sustainable materials like engineered timber, and by adopting modern methods of construction," said Adam Winslow, chief executive of General Insurance at Aviva UK and Ireland. "But we need to consider the carbon footprint of a building over its lifetime." 
"If a building is designed to be replaced in the event of a relatively minor incident well within its design life, then it cannot be considered sustainable. Modern methods of construction that focus on resilience and repairability are critical to helping developers balance sustainability commitments with the safety of building users and the communities that they inhabit." 
The pilot project will now be expanded as a dedicated underwriting provision. Aviva's experts will work with contractors, brokers and owners to ensure that resilience and repairability are factored into their timber designs. In doing so, they will enable the construction of insurable and sustainable buildings. 
Insurance providers as market creators
The insurance sector is highly exposed to the risks associated with climate change. As global temperatures continue to rise, prompting a dramatic increase in the costs of extreme weather events, there is a risk that it may suffer severe financial losses. 
With estimates suggesting that losses due to climate-related events have already increased fivefold since the 1980s, now reaching approximately $50 billion per year, insurers are understandably wary of covering assets and operations that may be destroyed, disrupted or stranded as new legislation emerges.  
On the other hand, however, insurance providers hold a unique opportunity to channel their expertise into the scaled up adoption of effective solutions. By absorbing the risks of novel processes, materials and technologies, they can ensure that transformative projects are able to go ahead with the support and investment they need. 
SGV TAKE
Of course, insurers cannot simply be expected to provide for every solution proposed. Their business depends entirely on their ability to cover more than will ever be claimed. 
By expanding its underwriting service to include active involvement in buildings design, Aviva is seeking to establish a sense of balance between appropriate risk mitigation and its support of a sustainable future. With many of its competitors seemingly reversing their commitments to the net zero transition, its approach should be seen as a valuable example of how insurers can adapt their methodologies to fulfil their role in shaping the world of tomorrow.