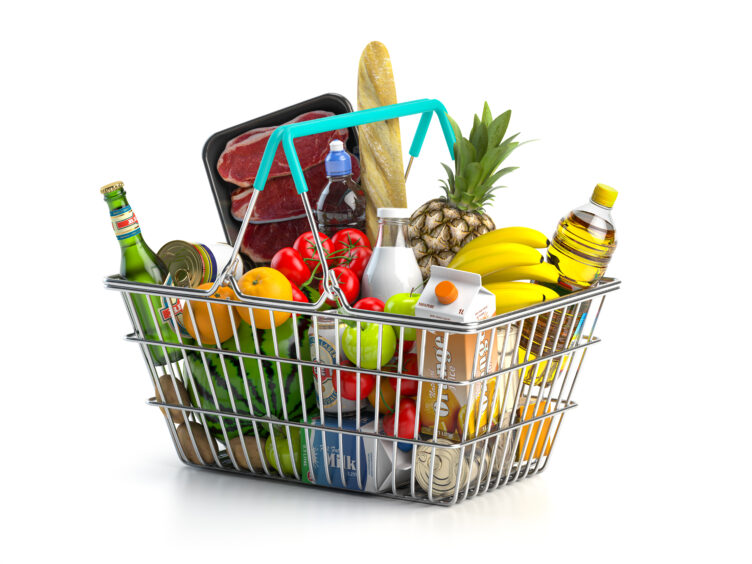 In the consumer packaged goods (CPG) market, 64% are willing to prioritise ESG-compliant food production but are facing challenges with a lack of standards, high ingredient costs and supplier sourcing.
Two-thirds (64%) of food CPGs acknowledge the importance of ESG compliance but 41% feel like they're falling short of actually achieving it. 
Market confusion, challenges identifying and sourcing partners, razor-thin margins and a lack of internal resources and automated tools stand in the way.
The report highlights one of the key challenges facing sustainability action and the reorientation of operational practice.
This is according to a recent report from the Corporate Governance Institute building on a survey by TraceGains, a networked ingredients marketplace for the food and beverage industry. It says that ESG (environment, social and governance) in the food industry has become a crucial hill to climb given the impact it has on the planet, its people, and standards of governance.
The State of ESG Compliance reports that only 34% of emerging brands would pay a premium to ensure compliance and meet consumer margins – in large part because razor-thin margins are preventing many companies from committing to ESG-compliant action.
The research, based on responses from 343 food safety and quality professionals, highlights the disconnect between well-meaning CPGs and their ability to deliver ESG-compliant products in the context of an increasingly complex global supply chain. It was based on responses from 343 food and beverage leaders across quality, operations, safety and R&D roles at large CPG companies in North America, the UK, EMEA, APAC, and LATAM, with 61% of survey respondents reporting revenues upwards of $25 million.
The key output of the analysis is that agile emerging brands are willing to pay more for ingredients and proper supplier sourcing, while others admit to falling short. Market confusion, challenges identifying and sourcing partners, razor-thin margins and a lack of internal resources and automated tools stand in the way.
There is an overall commitment to sustainability
Despite the challenges, most food and beverage brands expressed a strong desire to embrace ESG objectives with many seeking the ability to stand behind claims to ensure that ingredients in their supply chains are properly sourced and labelled.
Unfortunately, when it comes to ESG claims, shoppers aren't the only ones confused by labels claiming that ingredients are organic, cage-fed or sustainable. Nearly half (42%) of respondents agreed that confusion surrounding the labelling of sustainable foods is an issue. That lack of clarity extends up the food chain to brands themselves, the ones tasked with producing ESG-compliant foods.
According to the market responses,  64% of brands acknowledge the importance of being ESG-compliant and nearly half, at 46%, prioritise doing business with ESG-compliant ingredient suppliers.
But with no formal guidelines in place to validate ESG partners, they end up choosing partners based on informal methods like word-of-mouth conversations with other brands (23%) or simply taking a supplier's word for it (35%). Only 16% reported using software solutions to filter for ESG partners.
In the current marketplace, 41% feel that they are not fully ESG compliant but there is a growing demand for data, however, with 55% asking for more transparency into ingredient supply chains, with nearly half (49%) wanting visibility into Tier-2 and Tier-3 suppliers. A large part of the problem lies in the costs associated with compliance and budgetary constraints. Given all the murkiness and work involved, more than one-third (39%) simply have not had the resources to search for ESG-compliant partners in the last six months. And, of the 60% that tried, half encountered challenges finding suitable partners.
What's worth noting is that all the brands see the use of technology as critical. The main drivers for technology investment include ensuring supply chain transparency and traceability (55%), managing supplier and vendor standards and compliance (48%), and reducing carbon footprint and greenhouse gas emissions (43%). There seems to be widespread agreement that only through the deployment of the right tech are companies going to be able to meet the challenges they face.
Navigating the path to sustainability
Regardless of the challenges, food and beverage brands are intent on becoming more ESG-compliant with some emerging brands committed to sacrificing a profit to do so. Over a third (42%) plan to increase their usage of ESG-compliant ingredients within the next six to 12 months, while a third (35%) say they are already willing to pay up to 10% more for ESG-compliant ingredients and 32% would pay up to 20% more.
"We applaud the willingness of brands and manufacturers to foster and uphold ethical and sustainable practices, and their commitment to 'walk the talk; to prevent products from hitting the shelves that don't align with ESG goals," said Paul Bradley, senior director, product marketing at TraceGains. "Our report shows that even with good intentions, actually delivering on ESG promises across the business demands unwavering dedication."
SGV TAKE
The TraceGains report highlights one of the key challenges facing sustainability action and the reorientation of operational practice. At a time when it is becoming clear that understating (and reporting on) both financial materiality and wider impact is imperative for companies in order to improve their operational performance, it is getting more difficult to act.
There is a wake-up call for the food and drink industry as supply chains are interrupted by war, floods, droughts and fires. Ingredients are going to become harder to source, or at least will need to be sourced from potentially new regions and in different growing patterns. But asking companies to transform when dealing with thin margins, global inflation and an energy crisis is a lot – this is a prime example where commercial banking providing green finance for operational shifts could play a significant role.
But this is a system-wide problem and will require a system-wide solution – without a supportive regulatory framework and clear outlines on standardised formal reporting procedures, the process will remain ad hoc and at the whim of different executive boards. That's unlikely to have the necessary transformational impact in the short time available.