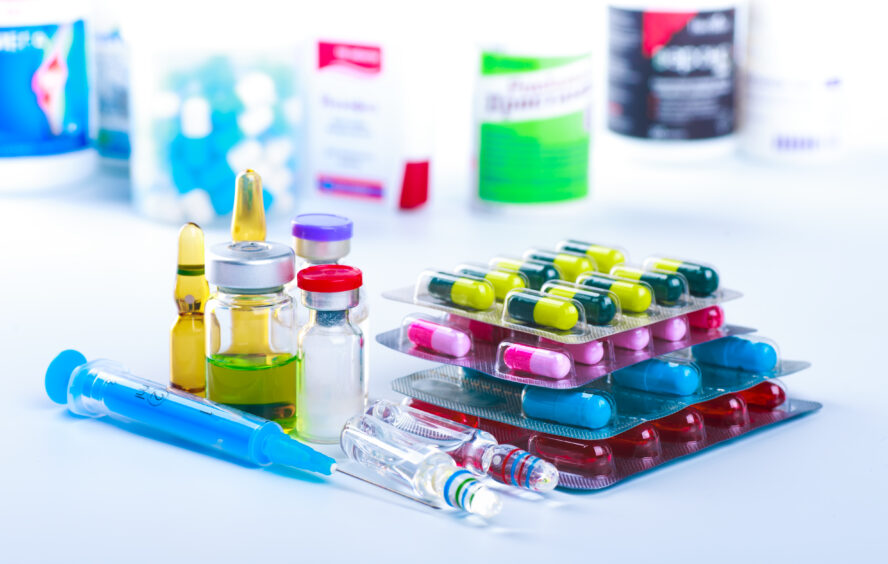 Good Natured has been tapped for a three-year supply of its circular packaging solution. 
Good Natured has signed a preliminary letter of intent, forming a three-year agreement to diversify its range of sustainable packaging products for use by a pharmaceutical client.

 

Circular packaging is expected to provide significant revenues while being better for the planet and complying with new regulations.

The announcement reflects the rising demand for sustainable packaging.

 
Good Natured, a Canadian manufacturer of plant-based materials, has recently entered into a commercial arrangement with an existing pharmaceutical packaging client. Having signed a preliminary letter of intent, it will work to diversify its range of solutions over a three-year period. 
The agreement is expected to be finalised by the end of 2023, outlining a plan for the production of around 100 million packages within the three years. Good Natured's diversified range will incorporate its bio-based polyethylene terephthalate (PET) as well as recycled materials. 
Paul Antoniadis, Good Natured's chief executive, noted that this latest agreement ranks among the company's largest to date. He added that the deal is a signal of rising demand for its latest plant-based solutions, supporting the company's operational expansion while highlighting the continued interest in sustainable packaging as the market gradually evolves. 
The opportunities of circular packaging
The company's initiative aligns with the rising demand for sustainable packaging options as both businesses and consumers seek more eco-conscious alternatives to reduce the environmental impact of conventional plastic materials.  
Increased demand creates a valuable opportunity, with Good Natured anticipating revenues of around CAD$3.5 million within the first year of the latest agreement. According to its projections, CAD$2.7 million will be generated by the additions to its current range of solutions. 
This agreement exemplifies a broader trend in the business landscape: the increasing adoption of the circular solutions that transform the ways in which resources are used and consumed. With its emphasis on waste reduction, resource conservation and the responsible maximisation of material value, the shift towards a circular economy is expected to serve as a pivotal strategy in the fight against climate change. 
Companies such as Good Natured have the chance to play a significant role in advancing the principles of the circular economy. By integrating plant-based materials and recycled content, they are producing items that align with the goals of this sustainable approach. 
Within this larger context, the circular economy holds several crucial benefits. It prioritises the efficient use of resources, reducing pressure on finite global reserves while accommodating increased demand as the population continues to grow. At the same time, it reduces the volume of harmful materials that would otherwise end up as waste. 
By curbing energy consumption, lessening dependence on fossil fuels and avoiding the carbon-intensive manufacturing processes linked to virgin materials, it contributes to the reduction of greenhouse gas emissions. By reducing waste, it limits the toxic pollutants that are leaked into their surrounding environment. 
Economically, the transition to a circular economy can unlock new business prospects, from recycling and remanufacturing to the development of innovative sustainable products. Moreover, the circular economy encourages the production of longer-lasting goods, promoting durable designs and facilitating ease of repair or recycling.  
Whatever the chosen approach, this potential for growth aligns with environmental objectives while granting businesses the opportunity to increase their revenue. Ultimately, this shift away from the traditional "take-make-dispose" model could support the creation of a resilient and sustainable global economy. 
New regulations are driving the shift towards circular models
Despite the clear benefits of circular solutions, a recent report from the European Court of Auditors suggests that the EU's transition to a circular economy has shown limited progress.  
As things stand, supportive measures and funding opportunities have had little success in encouraging circular product design or manufacturing processes within the EU countries. For as long as this stalling continues, the bloc may struggle to achieve its ambitious goal of doubling its overall rate of material recycling before the end of the decade. 
Further research commissioned by Aquapak has since revealed that, while European businesses express commitment to the circular economy, many are not yet prepared for forthcoming legislation such as the revised European Commission's Packaging Regulation.  
According to its survey of 150 sustainability and packaging experts from across the UK, Italy and Germany, only 20% of businesses are acting ahead of legislation. Just 45% believe that they respond quickly to rules that have just been announced, while the remaining 55% would describe their rate of change as being either "medium" or "very slow". 
Aquapak's study does suggest that the tides may be changing. Just over a fifth of the surveyed businesses believed that they would achieve full circularity by 2026. Although most envisioned a longer timeframe, 85% of the respondents said that they had some sort of strategy in place. 
SGV TAKE
Good Natured's latest agreement sends an important signal of demand for more sustainable, circular materials. Notably, the deal has been made with a pharmaceuticals company, which may not be under as much public scrutiny as its counterparts in the consumer goods sector.
This suggests that businesses are now beginning to engage in circularity for reasons other than public appeal. Whether it be a growing recognition of the value held by such opportunities or an effort to prepare for new regulations, it certainly ought to be welcomed.