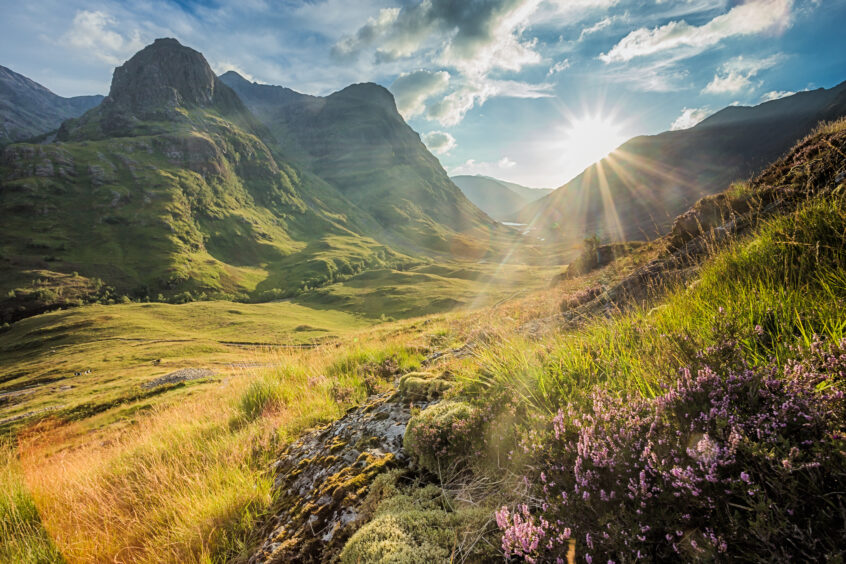 The Scottish Government has entered into a pre-commercial agreement for the creation of marketable biodiversity credits. 
CreditNature has secured more than £500,000 to further its development of a market platform for biodiversity credits.

 

Biodiversity credits could help to mobilise private capital for the protection and restoration of nature, but their development raises several challenges.

 

If successful, CreditNature's platform could be scaled across the UK before expanding all over the world.
In November 2022, the Scottish Government launched a challenge for the development of marketable biodiversity credits. Co-sponsored by NatureScot and the Scottish Wildlife Trust, the CivTech Challenge sought to mobilise private capital towards the protection and restoration of nature. 
Two months later, CreditNature was announced as the challenge's winner, gaining access to an accelerator programme for its biodiversity credit solution. Now, it has signed an agreement worth more that £500,000 to continue its testing and development over the course of another 12 months. 
"We need to invest in the recovery of ecosystems as assets that supply ecosystem services and catalyse transitions to a regenerative land economy," said Dr Paul Jepson, CreditNature's head of Innovation & Science. "This creates the opportunity for progressive corporates to invest with confidence in a high integrity market for nature." 
Tokenising nature's recovery
CreditNature has developed a platform for investing in the protection and restoration of nature through the purchase of biodiversity credits. It uses a proprietary framework and multiple technologies to quantify fluctuations in ecosystem integrity, enabling the creation of individual, marketable tokens. 
Although the tokens themselves are digital assets, they are linked to specific, verified projects. With additional benefits such as privileged access to project developers and opportunities to visit their chosen site, purchasers can rest assured that their money is being put to meaningful use. They will also have access to their own personal dashboard, through which they can monitor the real-time impacts of their investment. 
Over the next 12 months, CreditNature will use its latest funding to further develop and build out its platform. By collaborating with various organisations, landowners and legal advisors, it will refine its contractual agreements and strengthen its measurement framework.  
Pioneering corporations will help it to finalise its commercial offering while standardising its accounting and reporting procedures. Once it has established clear guidelines for corporate ownership of its tokens, it will start to seek out its first sales. 
Private finance could help fill the gap
Human activity is driving an unprecedented decline in biodiversity. More than one million species are at risk of extinction, and many of the planet's most critical ecosystems are suffering the effects of rising temperatures, pollution and land-use conversion. With more than half of the world's GDP being largely dependent on natural assets and services, this rapid loss of biodiversity ought to be significant cause for concern. 
By supporting the protection, restoration and management of nature, however, there is some hope of turning the situation around. Although this work will require a substantial amount of investment, its long-term benefits are sure to outweigh any costs. 
In the UK alone, natural capital is thought to add around £51 billion in direct gross value each year. Globally, markets that value and trade in nature are valued at an annual $10 trillion, with estimates suggesting that nature-based solutions could create around 20 million jobs by 2030.  
Despite the obvious benefits of investing in nature, global funding has stagnated at approximately $154 billion per year. When compared with the $722 billion to $967 billion that will be needed each year in order to put an end to biodiversity loss, we are left with a significant shortfall. In Scotland alone, the gap between available funding and the delivery of current nature-related targets amounts to around £20 billion. 
Historically, this funding would typically be delivered by government bodies, philanthropists and charity organisations. As sustainability has risen up the corporate agenda, however, there is an enormous opportunity for private capital to be effectively mobilised. 
Now, businesses are beginning to understand the risks associated with biodiversity loss. Whether it be physical threats to their sprawling supply chains or the growing pressure to provide more detailed public disclosures, companies are starting to see the value of investing in the natural world. Although biodiversity credits must always be seen as an additional contribution, rather than a like-for-like offset of damage elsewhere, they can help to lessen exposure to financial risks while boosting brand reputation, increasing revenues, attracting new talent and improving relations with stakeholders. 
By providing transparent, straightforward and verified mechanism for investing in nature, CreditNature and its Government backers hope to unlock new sources of capital. With more funds available, landowners will be more incentivised to devote their land to nature's recovery and more projects will get the investment they need. Businesses will reap their reward, as Scotland advances towards achieving its national targets. 
Biodiversity credits must be developed with caution
Though there are plenty of potential advantages to the development of biodiversity credits, their commercialisation must be approached with great caution. Previous attempts in other jurisdictions have been heavily criticised for failing to deliver their intended outcomes. 
There are several points to consider, including the definition of biodiversity units, the assessment of outcomes and the risk that buyers may use their purchase as an excuse to continue doing damage elsewhere. Unlike carbon emissions, biodiversity losses and gains cannot be translated from one part of the world to another. 
With these complexities in mind, the UN Development Programme recommends that biodiversity credits must not be seen as anything more than a positive contribution to nature's recovery. If they cannot be used as compensation, however, there is a risk that they may begin to lose their appeal. 
SGV TAKE
CreditNature appears to have accounted for these concerns, promoting its platform as a simplified means of investing in nature without excusing its continued destruction elsewhere. Guided by the Scottish Government's briefing, it will open a channel between private entities and Scottish landowners to increase the flow of capital investment into nature-positive projects.  
With real-time monitoring and comprehensive analytics, corporate investors will be able to share the good they are doing rather than boasting of opaque and unverified offsets. If successful, the platform could be scaled across the UK before being brought to the rest of the world.