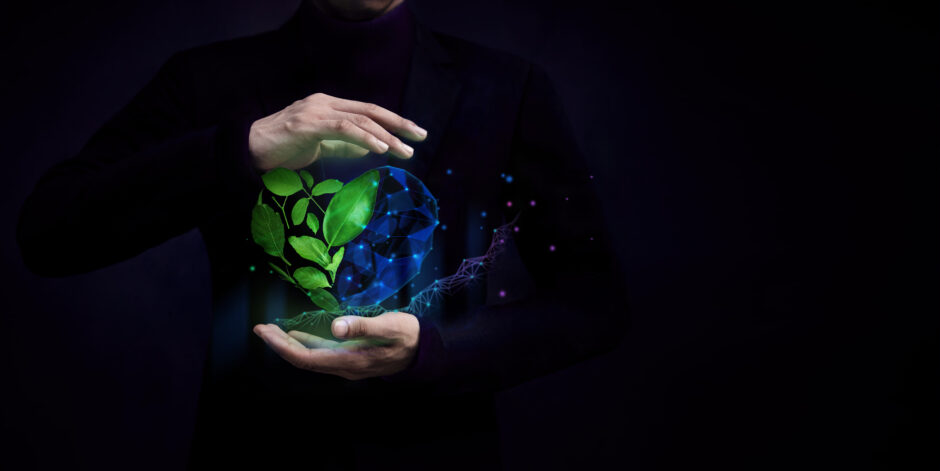 Prioritising responsible sourcing, water stewardship, nature conservation and circularity can produce additional value in billions across the household and personal care (HPC) supply chain.
New research from the World Economic Forum shows that a nature-positive approach can both boost business value and prevent biodiversity loss by 2030. 
Investment in nature is a sustainable pathway for businesses in the sector, with additional benefits that include global emissions reductions required to limit climate change
Businesses that act now to prioritise nature and optimise the supply chain sustainably can be more resilient to future risks from nature loss and will minimise disruption from policy and regulatory requirements, gaining more competitive advantage.
A new report by the World Economic Forum (WEF) and consulting firm Oliver Wyman revealed that a shift to nature-positive practices in the HPC business can generate an additional annual value of over $62 billion per year by 2030.
It is part of a series of reports offering recommendations for various sector transitions to nature positivity, in the context of a broader collaboration with the World Business Council for Sustainable Development and Business for Nature, in line with the 2022 Kunming-Montreal Global Biodiversity Framework.
This includes not only new business opportunities across the value chain but also lower operational costs, such as due to the continued availability of preserved or filtered freshwater as raw material from nature-positive measures, as well as climate change adaptation and resilience to prevent supply chain disruption and economic losses.
According to previous research by the WEF, when adopted across the private sector, nature positivity could provide over $10.1 trillion in business opportunity every year, and create 395 million jobs by 2030.
Gim Huay Neo, managing director of the WEF, said: "Companies are increasingly concerned with nature-positive transitions, in addition to net-zero outcomes. A nature-positive, net-zero strategy mitigates against escalating risks in relation to the collapse of ecosystems and loss of biodiversity and also provides new business opportunities (products and services) of up to $10.1 trillion."
Nature-positive actions include reducing emissions and decreasing downstream discharges, toxicity or waste. The report details that the sector contributes to various drivers of nature loss, such as deforestation and land conversion from upstream production that uses plant-based feedstocks and raw materials such as palm oil or rapeseed, as well as pollution across various ecosystems. 
HPC sector and its role in biodiversity
The HPC sector includes a wide range of consumer products, such as shampoos, beauty products and detergents, and is worth $700 billion in annual revenues. On the other hand, it has a huge environmental impact: land conversion, water extraction, greenhouse gas emissions and pollution are the top four drivers of nature loss in its value chain. 
For example, according to the WEF, plastic production from the sector alone generates a carbon footprint higher than aviation'. Moreover, the cosmetics industry produces around 120 billion packaging units every year, and 50 % of packaged supermarket products contain palm oil derivatives, responsible for 7% of global deforestation between 2000 to 2018.
Ulrike Sapiro, chief sustainability officer of Henkel (XETRA: HEN3), a global chemical and consumer goods company, said: "Our customers and investors expect us to adopt sustainable practices and develop products that do no harm. They also want us to be transparent and accountable for any nature and biodiversity-related impacts throughout our supply chains."
Prioritising biodiversity in business
According to the Global Risks Report 2023, natural disaster, biodiversity loss and ecosystem collapse, and natural resource crises are the third, fourth and sixth most critical global threats over the next decade. 
Even though more than half of the world's gross domestic product (GDP) is moderately or highly dependent on nature and its service,  companies are unprepared for these risks. A 2022 report by McKinsey found that, although 83% of Fortune Global 500 companies have climate change targets, just 5 % have biodiversity targets. Another study by the World Benchmarking Alliance found that only 1% of 400 companies assessed understood their dependencies on nature, and only 5% had assessed their impacts on nature. 
The 'priority actions' for HPC
The WEF recommends five "priority actions" that can unlock this $62 billion in the value chain economy. 
Within the company's production process, it recommends improving water stewardship throughout the value chain by reducing water pollution and consumption to protect nature, and minimise risk and vulnerability from reduced water availability and quality.
Companies should source responsibly from suppliers with certified raw materials and nature-related priorities, such as deforestation-free commitments, and replace petrochemical feedstocks with bio-based or renewable materials.
Businesses are also advised to expand circularity by creating innovative, sustainable products and packaging such as waterless formulations, no-rinse productions and other nature-conscious products. 
Companies should be proactive in influencing customer behaviour on sustainable product use and disposal through greater transparency on impacts and educational measures. Another means is to support nature restoration and conservation through investment in responsible business practices and nature-based solutions, clean-up efforts, new nature financing mechanisms such as payment for ecosystem services, conservation 
SGV TAKE 
Preserving nature is central to a sustainable future, not only for the economy but also human and ecosystem health and resilience. Businesses and financial institutions are crucial in the transition to nature-positive.  
As mentioned in the WEF 2022 white paper, current economic models and policy frameworks often do not recognise the value of nature, but considering the over $10 trillion worth of yearly business opportunity in nature-positive investment, this forms a robust incentive for companies in the private sector to transition. Especially in the HPC sector, implementing and encouraging consumers to engage in a circular economy is also important for the shift. 
Moreover, as the destruction of nature is also a social justice issue for communities living by polluting factories in the sector, these priority actions targeting sustainable use of nature resources should be implemented as soon as possible in keeping with the Global Biodiversity Framework.