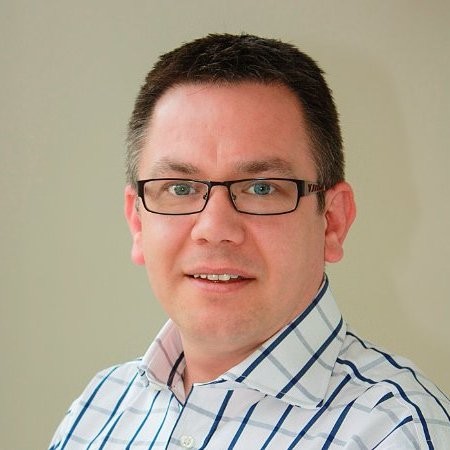 Globally, organisations are facing rising pressure to do their bit in the effort to reverse climate change, and this pressure is coming from all angles. Mark Lamswood, regional director, content services, Cornerstone explains the importance of learning in addressing the challenge.
Globally, organisations are facing rising pressure to fight the climate crisis – from employee expectations as well as UN guidelines and other regulations around ESG.
To keep employees happy and to remain compliant, organisations need to build a robust ESG strategy – and learning and development will be a crucial element of this.
Embracing these changes will help build a greener, safer future for all.
For instance, research has found that employee demand for corporate responsibility and workplace sustainability learning content increased by 100% from 2021 to 2022 – showing employees' expectations for their organisations to be working towards making a positive impact. A
dditionally, our data has found that much of the growth in learning around this topic has been self-directed, meaning that employees are seeking out learning around sustainability and ESG independently, without being assigned it by their managers.
This shows many workers have a personal interest in sustainability, one that they will likely expect their employer to reflect. On top of this, many employees would even consider quitting their jobs if they felt their organisation's ESG commitments were lacking – a trend known as "climate quitting".
 There is also pressure to meet global standards around ESG. The UN, for one, has 17 sustainable development goals. These are internationally recognised goals towards building a sustainable future which include gender equality, decent work and economic growth, and climate action. Closer to home, regulations in the EU and UK are also emerging to encourage transparency around the impact of companies on people and the environment.
Having these goals and standards in place for companies to work towards and benchmark themselves against is great, however, many organisations simply don't know where to begin.
Snapshot of regulatory requirements in the EU and UK
 On 5 January 2023, the EU's Corporate Sustainability Reporting Directive (CSRD) came into force. This new directive makes it mandatory for companies to audit the sustainability information they report on. When it comes to training and skills development in this area, for instance, organisations need to give information on the proportion and breakdown of workers receiving training. Affected companies will have to publish information related to environmental matters, social matters, treatment of employees, and more.
Additionally, in the UK, there are considerations around adopting new regulations to combat corporate greenwashing practises. The proposed rules would require companies to disclose their environmental impact, including their Scope 3 emissions – encompassing the products or services they offer. The International Sustainability Standards Board (ISSB), which established these regulations, anticipates that companies could incorporate the requirements into their annual financial reporting.
The role of training data
Training and learning and development (L&D) in this area is going to be critical. Not just because employees want it, but because companies are going to need to report on it to remain compliant. Organisations need to ensure they are rolling out ESG training that is relevant and targeted. For instance, ESG training should not exist within a vacuum, but instead be developed to tie back to existing standards and goals – such as the UN's 17 sustainable development goals.
In addition, organisations will need to be able to pull training and course completion data quickly and easily, as well as analyse it to understand key information, such as;  which employees are actively using the content and which are neglecting it, what content is most popular, and which courses are underutilised. This will allow organisations to easily pull data to meet reporting requirements – whether that be for the UK, EU, or elsewhere in the world.
The data can then also be used to build a robust ESG learning strategy, giving learning leaders key insights into where more focus needs to be applied to improve sustainability skills across the organisation. This, in turn, serves to strengthen an organisation's mindset and approach to sustainability.
Employee wellbeing
Crucially, the impact of building an ESG learning strategy also extends beyond reporting and strategy. Sustainability intersects with employee wellbeing as well. Environmental concerns have a direct link to climate anxiety and depression, and more than 93% of employees have said that acting on the climate crisis at work is important to their wellbeing. Sustainability learning content encourages discussion around climate anxiety between employees and employers and helps inspire a more optimistic outlook.
However, companies need to consider transparency in their motives behind implementing sustainability initiatives. Employees are aware that commercial objectives are factored into business decisions, but it must go beyond ticking off an ESG box and this ties into greenwashing prevention being looked at by the UK Government. Workers want their employers to lead by example.
Investing in sustainability L&D
Educational resources are easily implementable, and are a great way to encourage corporate mindfulness and inspire eco-friendly choices on an executive scale. By investing in sustainability focused learning, organisations can ensure that they are actively listening to global conversations happening around this topic.
Additionally, organisations must keep a finger on the pulse of ever-changing ESG laws, making sure they are complying with new and updated regulations. It's time for organisations to listen to employee demand, as well as external guidance on ESG, and put in the work to support climate action.
The opinions of guest authors are their own and do not necessarily represent those of SG Voice.