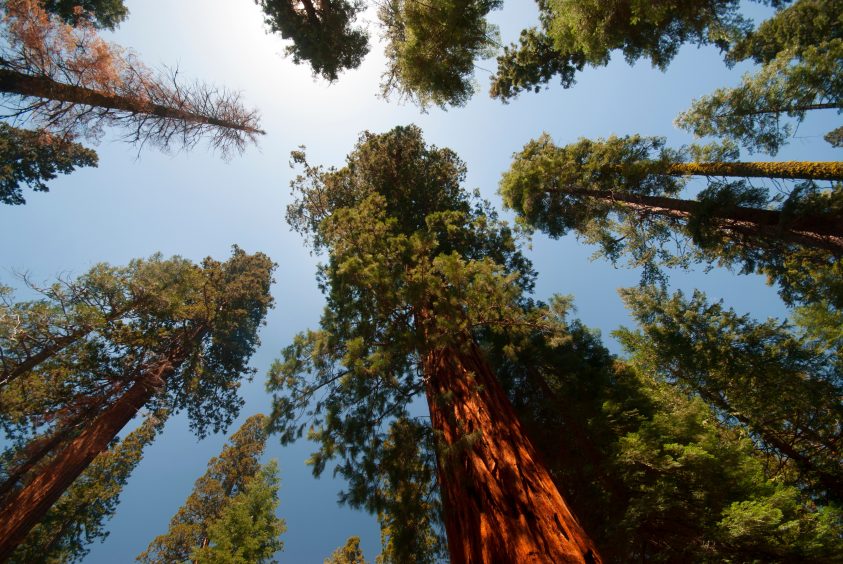 The latest research shows that companies investing in the voluntary carbon markets (VCMs) are more likely to report lower gross emissions year-on-year and invest more in emissions reductions, compared to those not engaged in the markets at all.
While debates range about the robustness of credits within the VCMs, research shows that buyers are more likely than rivals to be showing other signs of climate ambition and action.
The findings show that nuance is required when judging the extent to which companies are engaging with the climate challenge.
Long term, as the VCMs evolve, corporate engagement will become an indicator that companies are more serious about addressing climate than those that refuse.
The new study by Forest Trends' Ecosystem Marketplace indicates that not only are carbon credits purchases funding rapid climate action, but are also associated with businesses that are already addressing climate change in their direct operations and throughout their value chains.
These companies are 1.8x more likely to be reducing their own emissions year-over-year. Moreover, they are on average three times more in emission reduction efforts within their value chain and are 3.4x more likely to have an approved science-based climate target.
Another interesting finding is the implications for governance. The corporate buyers are 1.2x more likely to have board oversight of their climate transition plans; and three times more likely to include Scope 3 emissions in their climate target. This is an important finding, given that Scope 3 emissions constitute the majority (up to 91%) of carbon buyers' emissions. They are also the hardest for companies to exert control over, as these emissions are generated by the company's suppliers upstream, customers downstream, and other companies and organisations in the value chain.
Voluntary carbon markets are evolving
According to Forest Trends, the voluntary carbon market was valued at $2 billion in 2021 and industry experts expect it to grow at least five-fold to $10-60 billion by 2030. Yet it has been dogged by continuing concerns about the additionality and robustness of the credits available, especially with regard to REDD+ avoided deforestation credits.
In 2023, confidence in carbon markets has been wavering: buyers are often overwhelmed with a multitude of choices for carbon credits across registry standards and project types without clarity on project performance, permanence or added value.  A lack of standardisation and transparency around the VCMs has resulted in confusion around what constitutes true, high-quality credits and which projects are performing with integrity.   
According to OPIS, carbon credit prices for projects that reduce deforestation have declined 16% so far this year. This was in response to a flurry of negative press, where the validity of emissions reductions at a number of large project sites was questioned. Other factors causing a decline in carbon credit prices are rising inflation and a bearish global macroeconomic outlook.
Indeed, the Integrity Council for the Voluntary Carbon Markets (ICVCM) is focusing on improving credibility within the markets with the launch of its Core Carbon Principles. There is increasing debate, however, about whether offset credits are the right approach to take or whether the focus should be on carbon removal. While it's obvious that both approaches are necessary for cutting rising emissions and attempting to remove GHG emissions already present, the debate is causing further uncertainty amongst buyers.
Nonetheless, the Forest Trends report says that the market has seen an uptick in demand for pricier, higher-quality carbon credits, suggesting that companies are willing to pay more to ensure supply-side integrity.
Mark Kenber, chief executive of Voluntary Carbon Markets Integrity Initiative, said: "Ecosystem Marketplace's independent analysis of companies engaging with voluntary carbon markets shows that most buyers are using carbon credits judiciously and as part of a transparent, ambitious, and integrated carbon strategy. This will only accelerate progress towards global climate goals."
"Sadly, corporate leaders have become reluctant to 'talk their walk' about carbon market strategies for fear of being type-cast as green-washers but I hope this report will help dispel mistrust and encourage more CEOs to invest and disclose more about their carbon credit investments."
Offset purchases remain a small part of overall corporate action
The report analysed voluntary carbon markets transactions and corporate climate disclosures to the Climate Disclosure Project (CDP) by 7,415 organisations, on behalf of 590 institutional investor signatories with a combined $110 trillion in assets, and over 200 major purchasers with over $5.5 trillion in procurement spend. Still, carbon credits represent a very small share of overall action: the analysis shows that the credits companies are buying represent on average just over 2% of their total emissions.
Stephen Donofrio, managing director of Forest Trends' Ecosystem Marketplace, noted: "Our data indicate that corporate voluntary buyers are using science to backstop their investments into a suite of climate solutions, including project-based carbon credits. As companies are being called on accelerate their efforts to do the hard, but necessary, work of addressing GHG emissions in their value chains and decarbonising their operations, over the past decade our market analyses have shown remarkably consistent results: that companies investing in voluntary carbon markets are outperforming their peers across a range of key indicators."
SGV TAKE
While the VCM has taken a number of hits over the last year or so, these are the natural result of growing scientific knowledge, changing methodologies and increased sophistication in emission reduction programmes.
What matters about this research is that it clearly shows the importance of nuance when assessing corporate climate ambitions. Companies that are investing in carbon markets – far from being laggards or greenwashing – are using carbon credits as part of ambitious, holistic decarbonisation strategies.