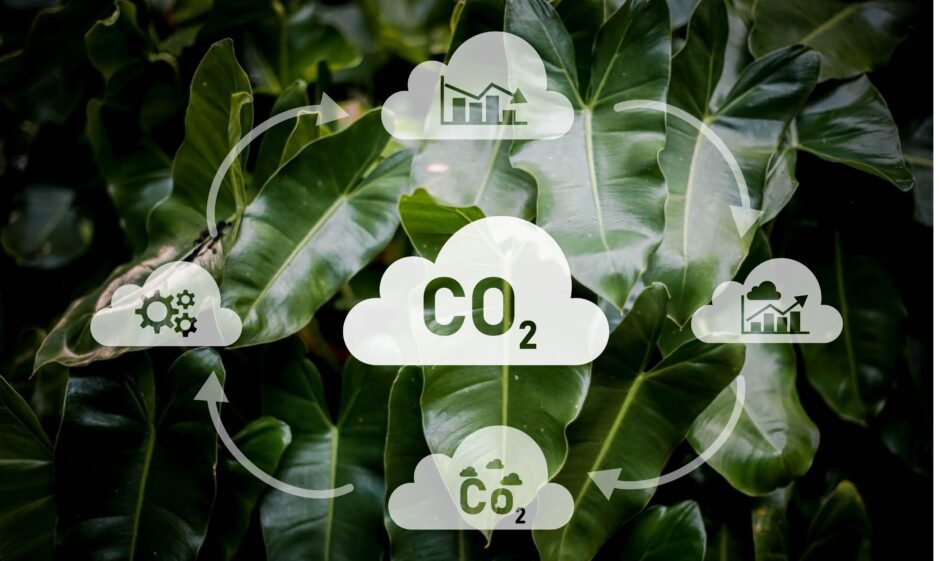 Wood Mackenzie, the insight business for renewables, energy and natural resources, has launched Lens Carbon, an end-to-end solution that enables users to screen, analyse and value carbon management projects on a global scale.
As interest in carbon credits grows, Wood Mackenzie has added a carbon project management tool to its data analytic platform.
With an increasing focus on integrity in a carbon market that contains avoidance, reduction and removal credits, the new solution offers a proprietary approach to screening and evaluation.
The emergence of new tools that help investors visualise and analyse data to choose the highest-quality credits goes hand in hand with restoring trust in the carbon markets.
According to 2023 research from BCG, the market value of voluntary carbon markets (VCMs) grew fourfold to $2 billion in 2021 compared to 2020, and is expected to grow to $10-40 billion by 2030. Its analysis found that the influence of external organisations on buyers' decisions is growing; that a reputable monitoring, reporting, and verification framework has become a priority when making purchase decisions; and that companies continue to monitor developments on Article 6 of the Paris Agreement to adapt their strategy as needed.
Yet the VCM itself is becoming increasingly complex, with credits available that allow for reducing or avoided emissions (such as through buying credits from renewable energy projects), or credits that allow for the removal of emissions. Overall this is done in two ways. The first is with nature-based solutions such as afforestation (or avoided deforestation, which has proved so controversial over the last year or so) or technology-based solutions such as direct air capture (DAC) or even carbon capture, use and storage (CCSU).
The market remains hard to navigate, with buyers confused by the complexities of credits available and challenges such as carryover credits and concerns about inflated REDD+ carbon credits.
VCM is growing in size as well as complexity
Investment in carbon credit projects has been on a steady rise globally, totalling $36 billion between 2012 and 2022. Half of this has taken place in only the past three years, according to a new report Global Carbon Credit Investment from Trove Research, a specialist data, analysis and advisory firm focused on climate commitments and the VCM.
Trove argues that with the $3 billion already invested in projects moving forward, this will deliver more than a thousand new carbon reduction projects, ranging from forest protection to carbon capture and storage, and will provide a growing stream of carbon credits that corporates can use in their decarbonisation efforts.  
Since 2020 more than 1,500 new carbon credit projects have been developed and registered with the five leading carbon registries. This represents an increase of about 160% in the rate of registration compared to the 2012-2020 period. These 1,500 new projects could save as much as 300 million tonnes of CO₂ a year, or roughly the same as the UK annual emissions. 
Lens Carbon provides insight into CCUS, DAC and offset projects
The newest addition to Wood Mackenzie's Lens data analytics platform, Lens Carbon offers a single flexible solution to explore CCUS, DAC and carbon offset projects through proprietary data, analysis and benchmarking.
"As customers are looking to screen for emitting assets, optimum carbon storage sites and carbon prices to identify the best opportunities, Lens is specifically designed for these workflows," said Mhairidh Evans, global head of CCUS at Wood Mackenzie. "This seamless experience brings Wood Mackenzie's renowned expertise, analyses, and modelling insights together to enable faster, more accurate operational and strategic planning."
Emerging technologies such as CCUS and DAC are expected to play a key role in an orderly energy transition so businesses and governments are now forming their strategies and evaluating potential projects. Lens Carbon is intended to enable customers to navigate the complexities of these solutions and make investment decisions to support their decarbonisation goals with confidence.
With integrated user workflows, the Lens platform is intended to help quantify risk, as well as identify opportunities, through understanding project dynamics and their impact on investments. This is complemented by expert written analysis to provide deeper insights on CCUS, carbon prices and carbon offsets to unlock the story behind the data.
Elena Belletti, global head of carbon research, added: "Carbon management technologies and market-based mechanisms, such as offsets, will continue to evolve as the industry scales. Lens Carbon will help businesses and investors stay at the forefront of this changing market by giving them immediate access to critical data and analysis through this powerful solution."
SGV TAKE
The emergence of new tools that help investors visualise and analyse data to choose the highest-quality credits goes hand in hand with restoring trust in the VCMs. Carbon credits are not a silver bullet solution but have a crucial role to play in achieving global climate goals; only by increasing transparency in the sector we can ensure that the VCMs are deployed in the most effective way.