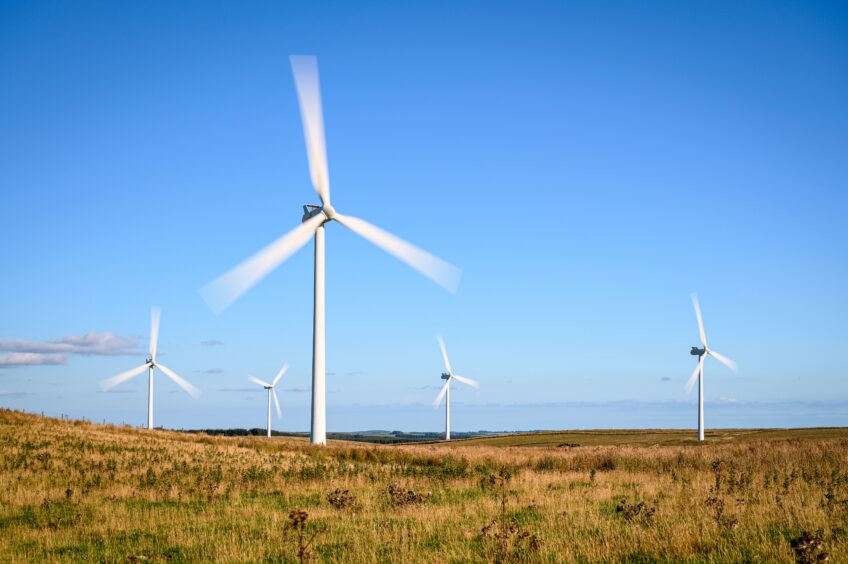 Inverness-headquartered Aurora Energy Services has acquired US wind turbine blade repair and maintenance specialist Cotech Group in its first international takeover.
Cotech Group has been acquired by Scotland's Aurora Energy Services.
The company is planning further expansion across the US, boosting its revenues by a forecasted £30 million over the course of three years.
Wind power is gaining traction worldwide, presenting ample opportunity for dominant market players.
Houston-based Cotech was founded by Aberdonian Mike Wallace in 2005 and provides a range of rope access and non-rope access inspection, repair, construction and maintenance services, predominately in the wind sector.
Aurora's move for Cotech is its fourth takeover since it launched earlier this year and the deal increases its number of employees to 275.
The company also acquired UK companies Northern Marine Services, R&M Engineering, and Inverness Access Training Services.
Over the next three years, Aurora Energy said it expects Cotech's 100-strong workforce to treble to more than 300 staff.
Aurora targets US wind expansion
With further expansion planned across the US wind sector, Aurora said it predicts the acquisition will boost its annual revenues by £30 million over the next 3 years.
Aurora Energy chief executive officer Doug Duguid said the "strategic acquisition" gives the company immediate access to the "massive" US wind sector and provides a foundation for rapid expansion in Europe, Australia and Latin America.
"Mike Wallace has established an excellent highly-respected business and Cotech's standing in the US onshore and offshore wind sector adds a layer of expertise which Aurora can utilise outwith the company's established markets," Mr Duguid said.
"We will export Cotech's skills and experience firstly into the UK and Europe, and send key members of our Scottish team to the US to benefit from the latest training and techniques in wind energy inspection and repair services."
Cotech Group chief executive officer Mark Wallace said the company was excited to join Aurora.
"Aurora's mission statement is to grow a £100 million-revenue energy services business with a global footprint and we are excited to be part of that vision," Mr Wallace said.
"Our skills, which have been honed in the US wind energy and oil and gas sector, are highly transferrable and alongside staged expansion in our domestic market, we can make an important contribution to Aurora's international ambitions."
Aurora said Mike Wallace, Cotech finance director Mark Wallace, and other senior management will remain part of the enlarged business.
Former EnerMech director joins Aurora
A key component of the Cotech deal included a significant investment by Australian entrepreneur Niall Conlon, a former director of the Australian arm of EnerMech.
Mr Duguid co-founded EnerMech with Aurora chief financial officer Michael Buchan and presided over its £400+ million sale to The Carlyle Group in 2018.
Mr Conlon is now a major shareholder of Aurora and will sit on the executive board alongside company founders Mr Duguid and Mr Buchan.
Aurora Energy Services launched in April 2023 with the aim of creating a £100 million turnover business within five years.
The company provides services in the wind, solar, carbon capture and storage, pumped hydro and waste-to-energy sectors.