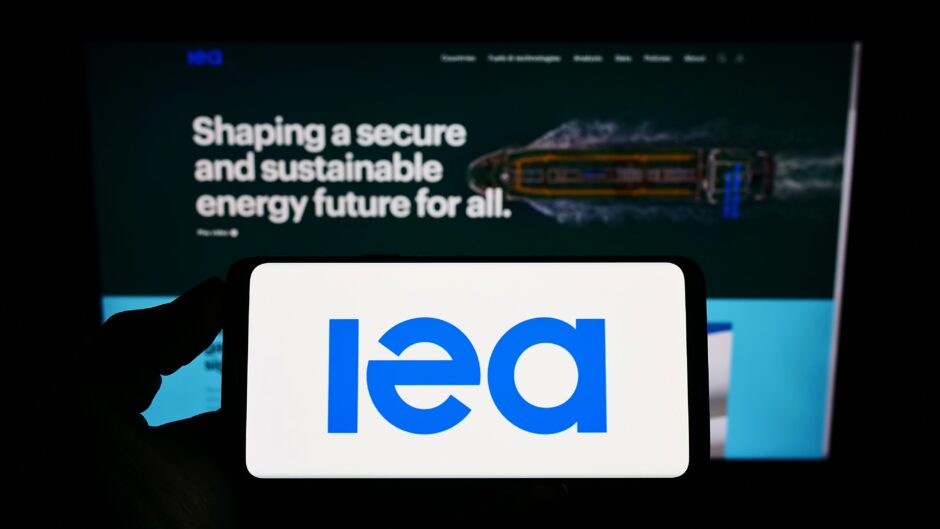 The International Energy Agency has released its annual World Energy Outlook and says that the clean energy transition is now 'unstoppable'.
For the first time, the IEA's WEO predicts a peak in oil demand this decade, showing the fundamental nature of the energy transition.
Clean energy, and clean or climate technologies overall, are set to maintain market growth in the face of increasing volatility.
However as temperatures continue to increase, stronger policy frameworks are going to be required for the world to reach the Paris goal of keeping temperature increase to 1.5 degrees, a boundary which is already being breached.
The latest report from the IEA makes clear that the energy transition is gaining momentum because low and zero carbon technologies are commercially viable right across the world. But the IEA also highlights that global temperatures will pass 1.5°C by 2030 if we don't rapidly accelerate the pace.
The 2023 WEO highlights a significant gap between current energy policies and the immediate and rapid declines in oil, gas, and coal needed by 2030 to ensure a liveable planet. Its findings therefore reinforce urgent calls for governments to commit to a fast, fair, funded, and full phase-out of fossil fuels at COP28.
What does WEO 2023 tell us?
Major shifts underway today are set to result in an a considerably different global  energy system by the end of this decade, according to the IEA's new World Energy Outlook 2023. The phenomenal rise of clean energy technologies such as solar, wind, electric cars and heat pumps is reshaping how we power everything from factories and vehicles to home appliances and heating systems. That is going to have a fundamental impact on operations across industry.
The report describes an energy system in 2030 in which clean technologies play a significantly greater role than today. This includes almost 10 times as many electric cars on the road worldwide; solar PV generating more electricity than the entire US power system does currently; renewables' share of the global electricity mix nearing 50%, up from around 30% today; heat pumps and other electric heating systems outselling fossil fuel boilers globally; and three times as much investment going into new offshore wind projects than into new coal- and gas-fired power plants.
"The transition to clean energy is happening worldwide and it's unstoppable. It's not a question of 'if', it's just a matter of 'how soon' – and the sooner the better for all of us," said IEA Executive Director Fatih Birol. "Governments, companies and investors need to get behind clean energy transitions rather than hindering them. There are immense benefits on offer, including new industrial opportunities and jobs, greater energy security, cleaner air, universal energy access and a safer climate for everyone. Taking into account the ongoing strains and volatility in traditional energy markets today, claims that oil and gas represent safe or secure choices for the world's energy and climate future look weaker than ever."
Further policy engagement is required for 1.5
All of these changes are based only on the current policy settings of governments around the world. If countries deliver on their national energy and climate pledges on time and in full, clean energy progress would move even faster. However, even stronger measures would still be needed to keep alive the goal of limiting global warming to 1.5 °C.
The combination of growing momentum behind clean energy technologies and structural economic shifts around the world has major implications for fossil fuels, with peaks in global demand for coal, oil and natural gas all visible this decade – the first time this has happened in a WEO scenario based on today's policy settings.
In this scenario, the share of fossil fuels in global energy supply, which has been stuck for decades at around 80%, declines to 73% by 2030, with global energy-related carbon dioxide (CO2) emissions peaking by 2025.
The 2023 WEO highlights a significant gap between current energy policies and the immediate and rapid declines in oil, gas, and coal needed by 2030 to ensure a livable planet. In its current policies scenario (Stated Energy Policies Scenario, STEPS), the IEA finds that demand for oil and gas will peak by 2030 for the first time, alhtough demand is predicted to grow between now and then.
In the WEO's Net Zero Emissions (NZE) scenario, the only WEO scenario aligned with limiting temperature rise to globally agreed limits, fossil fuel extraction and use must decrease by nearly 30% by 2030. The IEA emphasises that while renewable energy can ramp up rapidly to meet global energy needs, governments must take more ambitious steps to swiftly and fairly transition away from fossil fuels.
The report says that today's oil and gas investments are nearly double what is needed in the NZE scenario in 2030. Oil Change International's latest research shows that even beyond stopping fossil fuel expansion, 60% of fossil fuels in existing fields must stay in the ground to limit global temperature rise to 1.5°C.
That puts an enormous amount of pressure on negotiators at the United Nations Climate Change Conference in Dubai (COP28)  at the end of this year, especially given activist concerns about the control of the oil and gas industry at the 2023 meeting.
The IEA's report reaffirms that world leaders must not develop new oil, gas, or coal beyond existing fields, and must close some existing fields and infrastructure early, to remain within the internationally agreed upon temperature limit.
Founder and chair of the Climate Crisis Advisory Group, and former chief scientific advisor to the UK Government, Sir David King, said: "With global temperature rise at 1.32 today we are already seeing the very real consequences of climate change right across the world and every incremental temperature rise from here will be accompanied by significant challenges, even before the 1.5 threshold let alone beyond."
Passing peak fossil fuel
To achieve the rapid declines in emissions required this decade, there needs to be a fast acceleration in the deployment of wind and solar power as they need to provide about 40% of global power by 2030, according to the IEA's latest net zero scenario.
Tripling global renewable capacity by 2030 is understood to be the single biggest action that governments can take to put the world on course for a 1.5C aligned pathway. And the shift away from fossil fuel reliance is already happening.
Climate think tank Ember released a report suggesting that global emissions from electricity might peak in the first half of 2023. The report compared electricity data from January to June 2023 to the same period last year, across 78 countries representing 92% of the world's electricity demand.
The report found that global power-sector emissions rose by 0.2% in the first half of 2023 compared with the same period last year. It also found  wind and solar power had climbed to a combined total of 14.3% of the world's electricity, up from 12.8% last year – renewables is set to represent the majority of growth moving forward.
According to Ember research, 'Half of the world's economies are already at least five years past a peak in electricity generation from fossil fuels. Emissions from these 107 power sectors have fallen by almost 20% in the last decade. Collectively, they represent 38% of global electricity demand. Economies which are at least one year past a peak in fossil power represent 50% of global demand, setting the stage for a peak and subsequent decline in global power sector emissions.'
Despite the political refocus on fossil fuels, the EU, Oceania and North America are already well into a period of fossil power decline, with fossil generation dropping by 30%, 20% and 15%, respectively, from their regional peaks. Dave Jones global insights lead at Ember said: "We are on the cusp of a new era of fossil decline in the global power sector."
US and OECD lead emissions destruction
Unfortunately the WEO reinforces that some of the world's wealthiest governments, key among them the United States, are continuing to drive new oil and gas extraction – despite having a clear responsibility to lead in phasing it out. For example, this year's WEO documents that the U.S. is responsible for over 90% of gas export projects approved since the start of 2022, all of which are incompatible with the NZE scenario.
Oil Change International's recent Planet Wreckers report found the US alone could be responsible for over one-third of carbon pollution caused by planned new oil and gas extraction through 2050. Oil Change International analysis also shows the US has approved over $1.5 billion for six fossil fuel projects in 2023, breaking a key promise to end international public finance for fossil fuels.
Transition is getting competitive
Following Russia's invasion of Ukraine, instability in the Middle East could lead to further disruption to energy markets and prices. This underscores once again the frailties of the fossil fuel age, and the benefits for energy security as well as for emissions of shifting to a more sustainable energy system.
There is no question that clean energy projects are facing headwinds in some markets from cost inflation, supply chain bottlenecks and higher borrowing costs. Yet equally, clean energy is the most dynamic aspect of global energy investment. How fast it grows in the coming decades in response to policy and market stimuli is key to explain the differences in trajectories and outcomes across the IEA's three main scenarios: Stated Policies, Announced Pledges and Net Zero Emissions by 2050.
In all scenarios, the momentum behind the clean energy economy is enough to produce a peak in demand for coal, oil and natural gas this decade, although the rates of post-peak decline vary widely.
Finding a way forward
The WEO-2023 proposes a global strategy for getting the world on track by 2030 that consists of five key pillars, which can also provide the basis for a successful COP28 climate change conference. They are:
tripling global renewable capacity;
doubling the rate of energy efficiency improvements;
slashing methane emissions from fossil fuel operations by 75%;
innovative, large-scale financing mechanisms to triple clean energy investments in emerging and developing economies; and
measures to ensure an orderly decline in the use of fossil fuels, including an end to new approvals of unabated coal-fired power plants.
"Every country needs to find its own pathway, but international cooperation is crucial for accelerating clean energy transitions," Dr Birol added. "In particular, the speed at which emissions decline will hinge in large part on our ability to finance sustainable solutions to meet rising energy demand from the world's fast growing economies. This all points to the vital importance of redoubling collaboration and cooperation, not retreating from them."
SGV Take
Extreme volatility in energy markets during the global energy crisis has highlighted the importance of affordable, reliable and resilient supply, especially in price-sensitive developing economies that see the largest increase in demand for energy services.
Fundamentally, the underlying changes in the energy system are going to affect every industry, and every sector needs to prepare of the beginning of the end of the fossil fuel age. This is going to be particularly important for the financial sector, which is still deeply embedded in a mindset that fossil fuels present long term financial stability. Those that fail to prepare are going to face the biggest challenge.