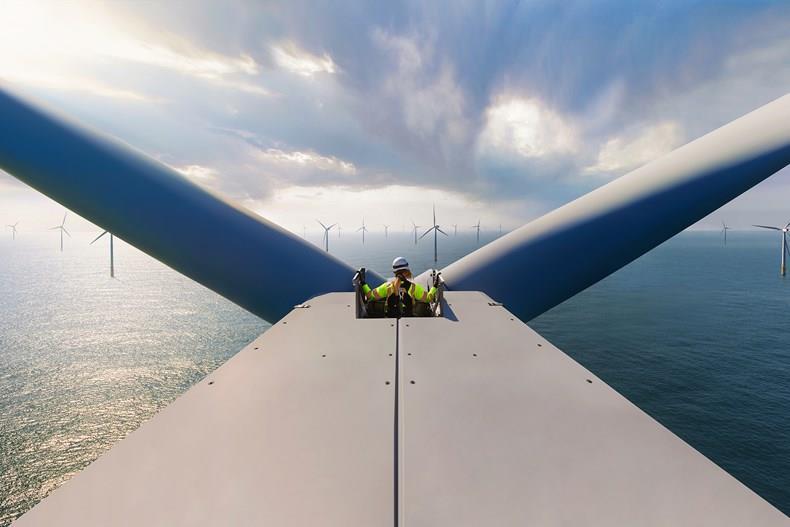 An excess of planned renewable energy projects seeking to link to the UK's electric grid threatens to discourage investment in the sector, putting the nation's climate targets at risk, according to a report commissioned by Centrica Plc, the parent of British Gas.
Centrica's research suggests that the delay in connecting new renewables projects to the UK's electricity grid may discourage investment.
Without funding for renewable energy, the country is unlikely to achieve its net zero goals.
Ofgem is considering measures that could help to overcome current bottlenecks, with a decision to be made by 10 November.
Projects with the ability to produce 371 gigawatts of power are waiting to connect to the grid, but only about half of them have an expected completion date before 2029, according to the study.
It's also likely that only 30% to 40% of them will ever be realized, with the vast majority still in early phases of development, it said.
"A longer queue and longer wait for connections increases uncertainty for developers," said the study by consultant Charles River Associates.
"This has a damaging effect on the investments required to meet the UK's energy transition and net zero goals."
Britain is seeking to link more low-carbon energy sources to the power grid in an effort to become climate-neutral by mid-century.
It's also competing with other nations as a location for investment in its power network. Within the past year, higher financing and component costs have slowed the pace of renewable energy development, and the government has softened parts of its country's green agenda.
An oversubscribed queue and an already strained grid is limiting the ability for new projects to link to the transmission network, according to the study.
Less than 10% of currently available sites for connection in England and Wales are available before 2030, it said.
Many energy projects from the US to Europe are getting caught in the grid bottleneck given an increased number of power installations, including wind and solar. The UK's National Grid Plc has already said it's seeking to speed connections to the network, prioritizing projects that aren't bogged down by issues including financing and planning delays.
Energy regulator Ofgem is also exploring rule changes to address queue issues, and is expected to make a decision by Nov. 10.
The changes to the queue "would massively accelerate investments," and help Britain reach its net-zero goals, Centrica Chief Executive Chris O'Shea said in an interview, commenting on the report.
"We have effectively lots of projects ready to go, but we just need people that are in the queue with no money to get out of it."