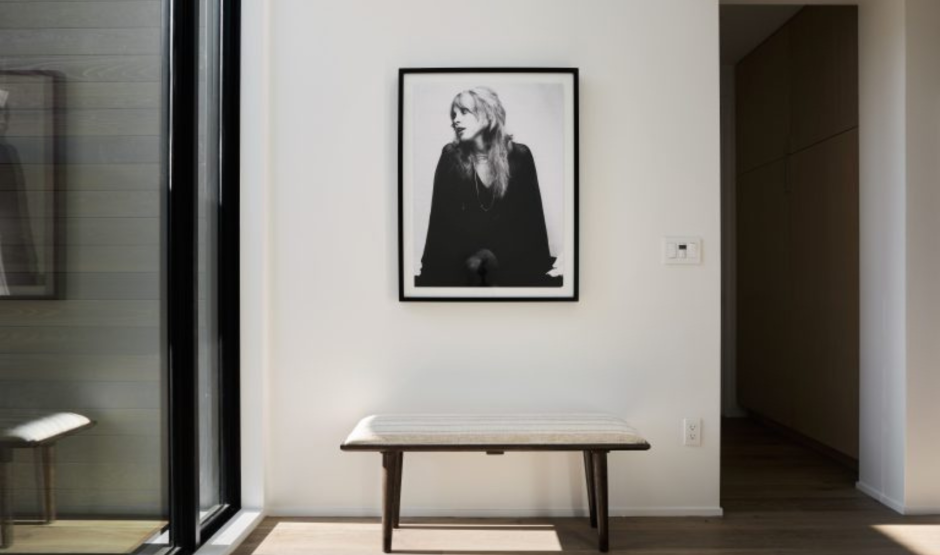 Carbon-negative sustainable home-building startup Aro Homes has completed its first home in collaboration with a renowned design firm.
The built environment is responsible for a significant percentage of global emissions and residential housing plays a major role.
The development of modular manufacturing can reduce the built environment's impact and build at scale.
Aro Homes says that its residential buildings are designed to use 67% less energy than similar options, a significant impact in a time of concern about impact and the cost of energy use.
Aro Homes, which is pioneering an approach to engineer and build net-zero homes faster and more efficiently than conventional homes, unveiled its first completed residence designed by Olson Kundig, the award-winning collaborative global design practice. Both companies have been recognised within the industry for their respective sustainable and innovative projects and missions.
The company launched in November 2022 with $21 million in funding. The company was incubated by Innovation Endeavors, and Western Technology Investment and Stanford University also participated.
Chief executive and co-founder Carl Gish said that Aro's approach addresses the lack of innovation seen in residential homebuilding over the past several decades. He added: "While cars are starting to drive themselves and societies contemplate homebuilding on Mars in the not-so-distant future, the U.S. is still plagued by a homebuilding process that is inefficient, slow and costly; 40% of labour and materials are wasted, raw material costs are unnecessarily elevated, and the resulting homes are bad for the environment."
To address this, Aro Homes has developed a hybrid off-site/ on-site construction strategy, building volumetric components of its houses at its plant in Sacramento while doing construction onsite in parallel. This can shorten build times from at least 18 months, which is typical for a standard single-family residence, to just 90 days.
"Though housing has needed to be revolutionised for some time, few companies have met the challenge with the ambition and clarity of vision as the Aro team," said Scott Brady, managing partner at Innovation Endeavors. "Aro has unlocked a huge advantage by using a multidisciplinary approach and reimagining how homes are designed and built; they are raising the bar for what we should expect from a sustainability and design perspective. "
Why target low carbon residential housing?
Residential housing creates 23% of global emissions, with even brand new US code-compliant homes emitting 10 tons of C02 every year. As the US faces an unprecedented housing shortage, cutting building times — while raising the sustainability bar — could make a significant difference.
"Olson Kundig was the ideal collaborator for a single-family home that is equally beautiful and good for the world and the environment," said Gish. "They understand the critical importance of maximising resource efficiency to create homes that are sustainable and remarkable to live in. Home construction has been slow to evolve and meet the challenges of climate change — together, we are transforming that paradigm."
So what is an Aro Home?
"Aro Homes has a great mission that touches both high quality, human-centered design and super-efficient, streamlined delivery, and we could not be happier to partner with them on the design of their first homes," said Tom Kundig, principal, owner and founder of Olson Kundig. "From affordability and expanded access for homebuyers to the speed of the construction, this is an exciting project on every level."
Each 3,000-square-foot Aro Home includes four bedrooms and an office space, plus a steel entry canopy. The design is intended to foster a high-quality architectural experience, including an emphasis on indoor/outdoor living, thoughtful adjacencies between interior programme spaces, and lines of sight that deliberately frame exterior views or areas for art.
With a high-performing building envelope coupled with high-efficiency HVAC and lighting systems, Aro homes are engineered to use 67% less energy than the American Institute of Architects (AIA) 2030 Challenge Baseline for energy performance. Once energy reductions from photovoltaic panels are accounted for, the house will use 107% less energy than the AIA baseline.
Leveraging passive design approaches, the house is oriented to maximise sunlight for the roof-mounted photovoltaic solar array, which will is expected to produce more electricity than the house uses in a year. This is enough to offset its initial embodied carbon within 16 years. Aro homes additionally have an option for grey water reclamation and reuse, which further reduces water use by as much as 45% as compared to a standard home.
While the initial Aro Homes model is designed for the Bay Area, its approach is intended for widespread adoption in other markets.
Added Blair Payson, principal and owner at Olson Kundig, "By bringing a new multi-disciplinary approach to residential home design and construction, the Aro Home has real potential to impact the American housing market. It's designed to outperform a majority of comparably sized homes by providing better than net zero energy performance and overall carbon neutrality – while maintaining a high level of design, craft and material quality. "
SGV Take
Innovation Endeavours backed Aro Homes and it is indicative of continued interest in the potential for funding disruptive businesses in massive industries, such as the built environment.