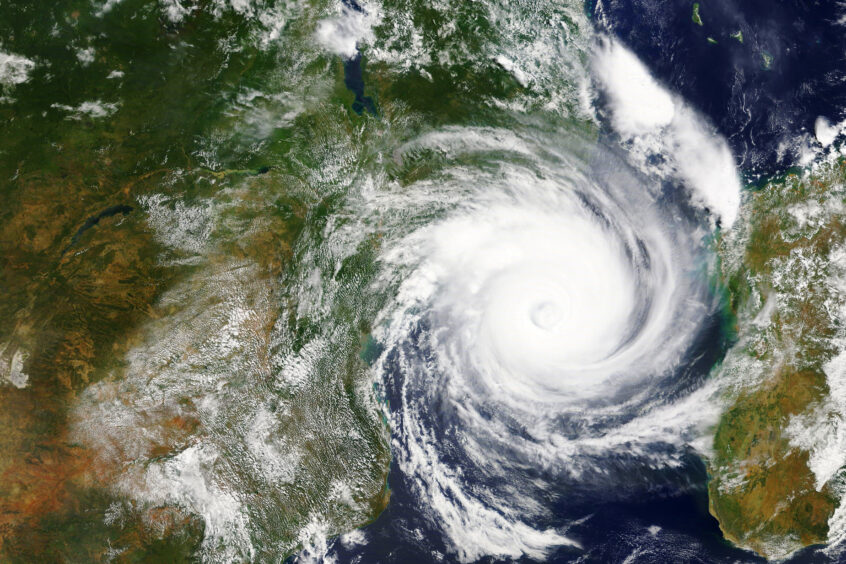 Honeywell's (NASDAQ: HON) latest Environmental Sustainability Quarterly Index has warned that weather-related disasters are likely to have a material impact on sustainability initiatives. Despite that, a growing number of organisations globally are boosting annual sustainability investments by at least 50%, and are optimistic about achieving short- and long-term objectives.
Nearly nine in 10 (88%) organisations are planning to increase their budgets for energy evolution and efficiency initiatives.
Most companies are at least somewhat optimistic about achieving near-term goals and the energy sector shows the highest level of confidence among the industries covered in the study.
Nearly one in five organisations are now taking a technology-driven approach to their sustainability initiatives – the highest percentage since the launch of the Index – while 92% of respondents have an ESG reporting process in place (although only 30% say the responsibility resides in the C-suite).
Daniel Newman, chief executive of The Futurum Group, said: "The data is showing that organisations in the public and private sectors are actively forming frameworks to partake in either policy-driven or investment and technological-oriented action in effort to address the global objectives in environmental sustainability."
The report found that the achievement of sustainability goals remains the most cited priority for the executives, identified by 75% of organisations as one of their 5 most important near-term initiatives, up from 65% last year, and well ahead of second-place Digital Transformation Initiatives, at 56%.
Of the environmental sustainability categories studied, energy evolution & efficiency was the top cited priority category, cited by 62% of respondents asked to choose two categories, followed by emissions reduction at 47%, pollution prevention at 43%, and circularity & recycling at 33%.
With sustainability initiatives remaining a top priority, the significant majority of businesses surveyed reported plans to increase spending towards the achievement of their environmental sustainability goals over the next 12 months, including 88% looking to grow their budget for energy evolution & efficiency, 84% for emissions reduction, 84% for pollution prevention, and 83% for circularity & recycling.
The report also found that executives appear more confident in hitting both their near- and longer-term environmental sustainability goals, across every category, with the biggest increases in confidence coming in emissions reduction, with 72% of companies reporting being optimistic about their goals in this area over the next 12 months, up from 65% last year, and 72% also optimistic about their 2030 goals, compared to only 63% in 2022.
A majority of executives surveyed also reported at least some success in achieving their sustainability goals over the past year, with 90% or more reporting somewhat or extreme success in each of the four categories.
The materiality of weather related disasters
One of the new features in the latest report was an assessment of the impact of extreme weather and natural disasters on companies' environmental sustainability initiatives.
More than six in 10 organisations globally (62%) report that recent wildfires, floods, and storms during 2023 will have a material impact on their environmental initiatives. Another 45% said that the extreme heat will have or has already had a material effect on their near-term plans. Additionally, over 40% said that these events will or have inspired a material change in long-term sustainability investments.
Gavin Towler, chief scientist for sustainability and chief sustainability officer at Honeywell, said: "The extreme weather events this year have increased the sense of urgency for immediate action at organisations. As a result, we should expect to see more organisations looking to accelerate their sustainability efforts and, in particular, adopting a technology-driven approach to their energy transition plans."
What is the Quarterly Index and how is it measured?
The Environmental Sustainability Index is based on a global double-blind survey of 751 business, technology, and sustainability professionals directly involved in the planning, strategic development, implementation, or oversight of environmental sustainability goals and initiatives.
Compiled quarterly by Honeywell and The Futurum Group, it gauges movement in corporate sentiment and investment on the sustainability front on an aggregate basis. It also compiles data to gauge activity in four specific sustainability areas: energy evolution and efficiency; emissions reduction; pollution prevention; and circularity and recycling.
The Index further breaks down its findings by four regions (Asia Pacific, EMEA, Latin America and North America) and eight industry sectors (banking, consumer goods, energy, government/public sector, healthcare, technology, manufacturing/ construction and transportation/logistics.)
Panelists were required to be in a leadership role within their organisation, which were required to have a minimum of 1,000 active employees. This survey was conducted during Q3 of 2023. The first edition of the survey was conducted during Q2 and Q3 of 2022; the second edition was conducted in Q4 of 2022; the third edition was conducted in Q1 of 2023 and the fourth edition was conducted in Q2 of 2023.
SGV Take
It is encouraging to see an increase in sustainability spending plans but the Index suggests this is still a compliance-focused response with an element of risk management. What will be interesting to see is the speed at which companies translate concern about the potential impact of extreme weather and wider, more resilience-focused sustainability interventions.