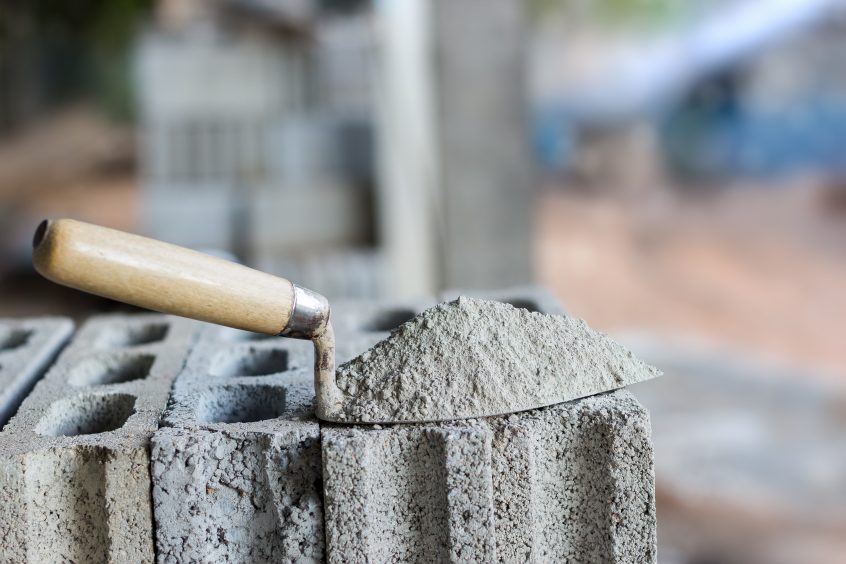 The new protocol is intended to help generate the production of a greater volume of low-carbon cement, through the creation of an accredited pathway for such environmentally friendly building materials. This is especially important for cement, which is responsible for around 80% of concrete's greenhouse gas (GHG) footprint.
The Climate Action Reserve (CAR) has launched the US Low Carbon Cement Protocol.
Concrete is the second-most-used material by mass, behind only potable water. As the key binding ingredient in concrete, cement production accounts for about 8% of global CO2 emissions, largely due to the creation of clinker.
Concrete's footprint is driven by the use of polluting supplementary materials in manufacturing and the credits resulting from the protocol are expected to drive investment in alternatives. As the industry focuses on emissions reductions, this should help accelerate necessary change.
ClimeCo welcomed the launch of the Climate Action Reserve's (CAR) new U.S. Low-Carbon Cement Protocol and said it was "honoured to leverage its industrial and methodology expertise to participate in the process of developing a protocol that creates a tested and valid pathway for companies to generate voluntary carbon credits and create the scale necessary to displace carbon-intensive cement manufacturing. We are thrilled with CAR's end product, which was the result of significant stakeholder input and public comment".
"While demand for cement has never been higher, it remains an exceptionally difficult-to-abate industry," said ClimeCo president and chief executive Bill Flederbach. "This new protocol demonstrates the power of credible, validated, and science-based voluntary carbon credits in accelerating the pace and adoption of environmental reforms. It also confirms ClimeCo's belief that by engaging the right partners and taking a holistic approach, EVERY industry and EVERY company, even those facing the biggest challenges, can make a huge difference."
What is the Low Carbon Cement Protocol?
The Protocol provides guidance on how to quantify, monitor, report, and verify the climate benefits associated with the alternative use of supplementary cementitious materials (SCMs) or alternative cementitious materials (ACMs) to produce cement.
According to the CAR, the production of Portland cement (PC) accounts for approximately 7% of all global carbon dioxide emissions with most of these emissions resulting from calcination to produce clinker, the primary intermediate component of PC.
With the opportunity to significantly reduce emissions by replacing clinker with byproduct or naturally derived SCMs/ACMs, the US Low-Carbon Cement Protocol is intended to incentivise industrial-scale SCM availability to meet market demands and achieve emission reduction ambitions.
That means the protocol establishes a first-of-its-kind pathway to generate voluntary carbon credits from the production of such novel and underused alternative cementitious materials (ACMs) and supplementary cementitious materials (SCMs).
The resulting credits are expected to provide finance for development of low carbon cement alternatives
Funds generated by these credits are expected to be used to incentivise the production and scaled use of innovative, less carbon-intensive materials to meet growing demand, reduce emissions and help enable exponential positive change. For more than 18 months, ClimeCo worked closely with numerous stakeholders, including Eco Material Technologies and the Portland Cement Association, to create, seek comments and refine this important effort.
Traditional SCMs are declining in supply, making them difficult to source for many cement and concrete manufacturers. The Global Cement and Concrete Association has said that the sector can only scale low-carbon cement to the degree required to meet targets with additional financing.
The protocol creates a tested and valid pathway for companies to generate voluntary carbon credits and direct much-needed funds to the production of additional cementitious materials that can fill the worsening supply void and create the scale necessary to displace carbon-intensive cement manufacturing.
Dedicated to transparency and genuine impact, ClimeCo and industry stakeholders worked with CAR to ensure that the protocol follows strict rules on additionality, permanence, ownership, and quantification in generating and awarding offsets.
To earn credits, manufacturers must produce usable materials that are widely recognised as beyond business-as-usual and surpass regulatory requirements. Eligible components include natural pozzolans (such as volcanic ash), calcined clay, rice husk ash, and harvested and beneficiated coal ash, which has the added benefit of cleaning landfills.
SGV TAKE
With a growing focus on the need to transform the emissions profile of the built environment, there is a rapidly increasing need for alternative building materials. The increased cost of manufacturing new materials has proved a significant handicap.
The development of a protocol supporting the development of carbon credits to provide additional support for such development should drive acceleration of market development, to meet an increasingly critical need in the overall net zero transition.