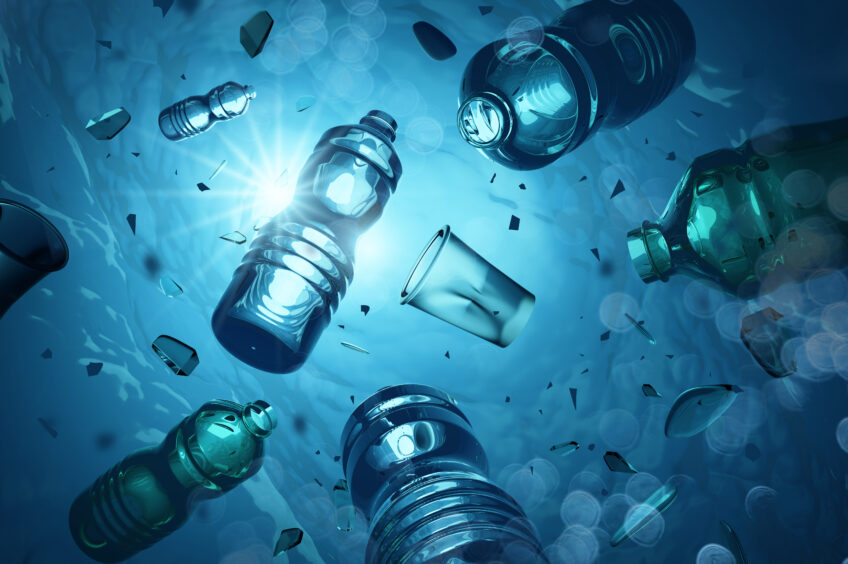 One of the environmental issues which has caught the public imagination is the problem with plastic. There are two underlying challenges associated with plastic – the pollution that it causes and its dependence on fossil fuel use through the petrochemical industry, with most plastics consisting of 99% oil. Now 175 countries have endorsed a UN resolution to end plastic pollution.
Attendees of the 5th UN Environmental Assembly (UNEA-5) voted in a resolution to develop an international, legally binding agreement on managing plastic and plastic waste by the end of 2024.
The resulting treaty will be a legally binding instrument, reflecting a range of alternatives to address the full lifecycle of plastics, the design of reusable and recyclable products and materials, and the need for enhanced international collaboration to facilitate access to technology.
Trends show an increasing trajectory for plastic emissions – plastic emitted into the environment –just as they do for greenhouse gas (GHG) emissions. According to the UN Environment Programme (UNEP), plastic pollution soared from 2m tonnes in 1950 to 348m tonnes in 2017, an industry valued at $577 billion.
Plastic pieces will outnumber fish in the ocean in 30 years
According to the 2020 Pew Trust and Systemiq report Breaking the Plastic Wave over 380 million tonnes of plastic are released into the oceans every year, with global plastic production projected to double by 2045.
It has been estimated that there are approximately 50-75 trillion pieces of plastic and microplastics currently in the ocean, with 8m pieces of plastic (11m tonnes) thought to enter the ocean every single day. The situation continues to worsen every day. In just 30 years it is believed that fish in the ocean will be outnumbered by pieces of plastic.
At the same time, the impacts of plastic production and pollution on the triple environmental crises of climate change, nature loss and pollution are a catastrophe in the making, according to UNEP, with exposure to plastics harming human health, and potentially affecting fertility, hormonal, metabolic and neurological activity, while open burning of plastics contributes to air pollution.
Microplastics found in human blood for the first time
The pollution impact is critical, as the majority of ocean plastic sits in the depths and has a detrimental impact on thousands of marine species and diverse environments. Part of the problem is how long plastic takes to degrade, and the fact that it sheds microplastics as it does so.
This is both an ecological and a public health problem, as microplastics were found in human blood for the first time earlier in 2022. Microplastics have also been found within every ecosystem from deep-sea sediment to Mount Everest.
At the same time, without action the GHG emissions associated with plastic production, use and disposal are expected to account for 15% of permitted emissions under the global carbon budget outlined by scientific research.
This is the overall limit of GHG's that can be emitted to 2050 if there is going to be a chance of limiting temperature increase to 1.5°C, in line with the Paris Agreement on climate change. The goal of the plastics treaty is to protect ecosystems and human health, and prevent an unacceptable increase in emissions.
There are a growing number of countries taking action on plastic pollution. For example, according to UN research, in 2018 127 out of 192 countries, or about 66%, had adopted some form of legislation to regulate plastic bags.
In the UK, a new packaging tax of £200 per tonne of plastic packaging (manufactured or imported) came into effect in April 2022. A recent survey for environmental services group Veolia found, however, that only 22% of businesses had prepared for the change, meaning the potential for a price shock (especially given overall increases in materials costs).
Global plastics treaty a 'triumph by planet Earth'
While there are issues with a lot of different plastics use, it is the role of single-use plastics that often gets the most attention. In fact, Inger Andersen, executive director of UNEP, said that "[The resolution] marks a triumph by planet Earth over single-use plastics.
This is the most significant environmental multilateral deal since the Paris Accord. It is an insurance policy for this generation and future ones, so they may live with plastic and not be doomed by it." Over 80 countries now have a full or partial ban on single-use plastic bags – including more than 30 African countries.
Of the plastic waste produced annually, approximately 50% is estimated to be some form of single-use plastic. Recent research from Aquapak, an innovative polymer producer, says that 67% of UK consumers will try to buy products without single-use packaging and 54% said they plan on stopping buying products with single-use plastic within the next three years.
This is a major risk for manufacturers and the packaging industry. Hopefully those companies with an integrated ESG strategy were aware of the forthcoming legislation, but the potential of a global plastics treaty means that the industry as a whole may need to re-adjust.