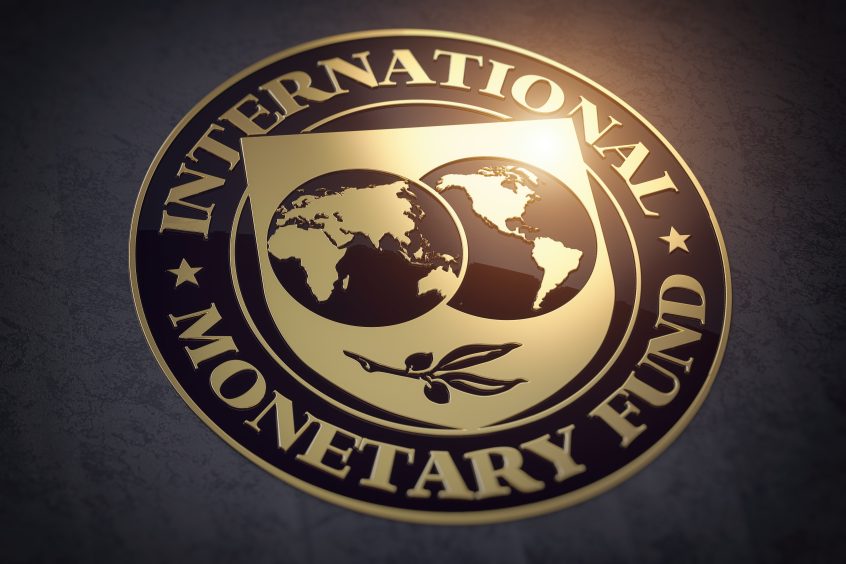 The IMF has made clear that without clear policies driving climate action, the economic cost of delaying action will be far greater than the transition investment now required.
Delaying climate policy action will increase long term economic action.
Climate policy action must be credible and cannot be managed at the whim of politics.
There will be an economic impact relating to climate change, both physically and in policy terms, but orderly management will minimise inflationary pressures.
Jean-Marc Natal, deputy chief of the World Economic Studies Division in the IMF's Research Department wrote: "Progress needed toward such a major shift will inevitably impose short-term economic costs, though these are dwarfed by the innumerable long-term benefits of slowing climate change."
The latest issue of its World Economic Outlook saw the IMF estimate the near-term impact of different climate mitigation policies on output and inflation.  It's underlying argument is that a credible and orderly implementation of the right mixture of policies will make the transition both economically and socially manageable.
Inflationary concerns are staying politicians hands
While there was hope that the world would recover rapidly from the impacts of the pandemic, not only is the pandemic not over but the world is in a very different place from pre-2020.
Awareness of the importance of taking action on climate change has reached every aspect of the economy, amid recognition that the economy functions within natural ecosystems. Without food, materials, clean energy, air and water, there would be no economic activity.
Yet at the same time there is a cost of living crisis around the world, in large part driven by the energy supply crisis. Inflation is surging and nearing decades long highs.
That being the case, some politicians argue that its too expensive to take action on climate change.
Taking a long term view on policy implementation
The IMF argues that if the right policy measures are implemented immediately and phased in over the next eight years, the costs of emission reduction will be small. However, if the transition to renewables is delayed, the costs will be much greater.
Calculations showed that a policy package including gradually increasing GHG taxes (on a budget neutral basis) could achieve a 25% reduction in emissions by 2030, combined with transfers to households, subsidies to low-emitting technologies, and labour tax cuts. Such a package would be expected to slow economic growth by 0.15-0.25% each year to 2030.
A lot depends on how fast countries can wean off fossil fuels for electricity generation. The more difficult the transition to clean electricity, the greater the greenhouse gas tax increase or equivalent regulations will be needed to incentivise change—and the larger the macroeconomic costs in terms of lost output and higher inflation.
Effective energy transition and the international policy environment
Not surprisingly, the costs will be highest for fossil-fuel exporters and energy-intensive emerging market economies, which on balance drive the results for the rest of the world. This highlights the critical need for co-operation between nations on both finance and technology – something which the ongoing climate negotiations are attempting to resolve.
What the IMF points out is that the policies implemented must be credible. If climate policies are only partially credible, firms and households will not consider future tax increases when planning investment decisions. That means that they need to be non-partisan – this is not an issue that can afford to be addressed through a political lens.
Long term thinking on policies is critical to success
Success is going to rely on the gradual introduction of changes to the labour market, to wages and to GHG costs. If populations can prepare for change, they can manage it – and the IMF agrees. If managed properly successful policy implementation won't have the same kind of impact as the recent energy supply crisis, but rather drive economic growth, employment and income equality.
Nadal also wrote: "Gradual and credibly implemented climate mitigation policies give households and firms the motive and time to transition toward a low-emission economy….When policies are gradual and credible, the output-inflation trade-off is small."
So what's causing the delay in climate action?
That's what makes the current UK and European refocus on stoking up oil and gas supply such a concern. Doubling down on a fuel source that will continue to drive emissions increases only stores up sharper economic shocks for the future.
The central argument today is that the energy crisis trumps the climate crisis in terms of immediacy but the IMF analysis shows that such short term thinking will create further crises in the future.
Nadal wrote: "Even in the most favourable circumstances when monetary policy is credible and the transition to decarbonized electricity is rapid, the output-inflation trade-off would rise significantly; GDP would have to drop by 1.5% below baseline over four years to drive inflation back to target."
This is an increasingly important point given that the UK has recently launched its Net Zero review, with the pretext of ensuring that the net zero transition does not create an undue burden for businesses or consumers. What it fails to consider is the impact of removing the necessary legal and regulatory framework and the potential shocks that may come into play in the future.
The point is that failure to act on climate today not only raises the risk of irreversible climate change but it almost ensures a financial crisis if and when economies are forced to introduce more drastic measures to steepen a much needed reduction curve.  He added: "Delay beyond 2027 would require an even more rushed transition in which inflation can be contained only at significant cost to real GDP."
The analysis discussed in this piece comes from Chapter 3 of the October 2022 World Economic Outlook, "Near-term Macroeconomic Impact of Decarbonization Policies." The authors of the chapter are Mehdi Benatiya Andaloussi, Benjamin Carton (co-lead), Christopher Evans, Florence Jaumotte, Dirk Muir, Jean-Marc Natal (co-lead), Augustus J. Panton, and Simon Voigts.