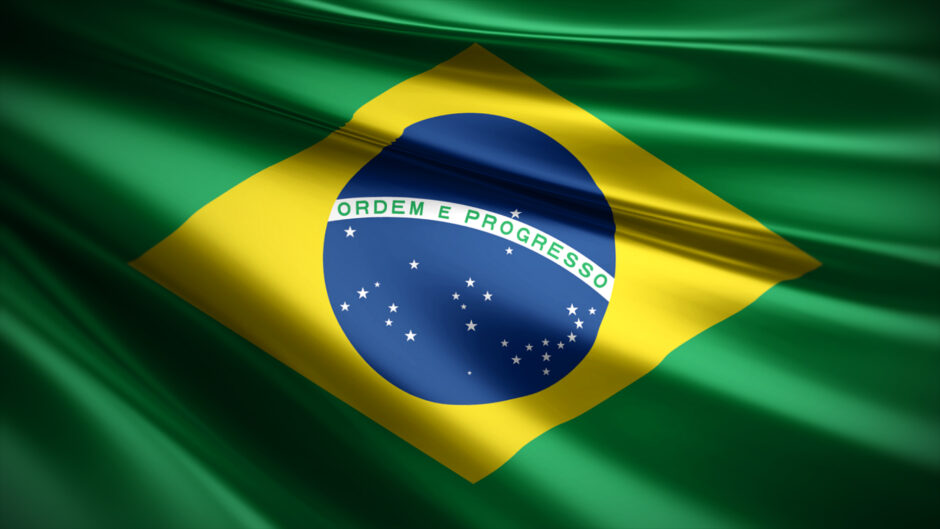 Brazil's recent election saw Lula Da Silva return to the presidency, putting an end to Jair Bolsonaro's three-year premiership. Connor Watts, analyst at ReThink Energy, explains how this political change will influence the country's climate outlook.
Lula Da Silva has beaten Jair Bolsonaro in an incredibly close run-off election for the Brazilian presidency.
In the three years since Bolsonaro replaced Lula as president, almost 15,000 square km of tropical rainforest was destroyed.
Lula is expected to reinvigorate Brazil's climate action, but whether he can do so will depend on his ability to gain his Government's trust.
After Sunday's [30 October 2022] incredibly close run-off election, "Lula" Luiz Inacio Lula Da Silva has beaten incumbent Jair Bolsonaro with 50.9% of the vote share to win the premiership of Brazil back for his third term as president, where he will return to office in the new year. This will mark a considerable shift in Brazil's renewables policy going forwards and is a great relief to Rethink Energy as we have built a change in Brazilian leadership into many of our forecasts.
Lula and Bolsonaro couldn't be more different candidates. Before Lula's entrance into politics, he was working-class, living in poverty under Brazil's 20-year military regime from 1964 to 1985. In his first run at president from 2003 to 2010, he introduced progressive policies aimed at reducing inequality and bringing as many people out of poverty as possible. This contributed heavily to bringing Brazil onto the diplomatic stage and further cementing Brazil's soft power through events like the Olympics and world cup.
In 2018, Lula was imprisoned for alleged corruption, this was later overturned in 2019 following a procedural ruling that he hadn't been given an airing in court proceedings, with many seeing the whole thing as a political imprisonment.
Bolsonaro on the other hand is a right-wing former army captain who has expressed admiration for Brazil's 20-year military dictatorship in the past, his premiership lasted from 2019 to 2022 in which he stoked significant division among the population of Brazil for his own political gain, and most notably courted the votes of farmers in the west of Brazil through subsidies and turning a blind eye to their forest clearing activities, who are the main contributors to deforestation as a result of cattle and soy production.
Political impact on Brazil's rainforest
Under Bolsonaro's watch, nearly 15,000 square kilometers of tropical rainforest were destroyed from august 2020 to July 2021 according to data from the National Institute of Space Research. This continued his record of jeopardizing one of the earth's most effective natural carbon sinks at a critical point in humanity's fight against climate change.
As if the deforestation wasn't enough, it was largely in pursuit of increased cattle production, an incredibly methane-intensive activity, which is an even worse contributor to global warming than carbon dioxide.
Now that Lula has regained his premiership of Brazil, his attitude towards environmentalist policies has been made clear through his immediate decision to send delegates to the COP-27 conference in Egypt this year.
While Bolsonaro also sent delegates to past events, most commitments that were made failed to materialize, Bolsonaro himself has also spread anti-science views throughout his premiership, especially during the Covid-19 pandemic to the detriment of millions. He has also abandoned multiple pledges to reduce deforestation in the past.
Lula appears committed to tackling deforestation but political challenges remain
Unfortunately, this isn't to say that everything is going to go smoothly from now on. Lula's election is a tenuous one, as while he may now be the president of Brazil, his Worker's Party (PT) only has 141 seats in the Brazilian congress out of 513. This is going to make governing difficult in the face of Bolsonaro's party of 249 members in the lower house who are unlikely to be too keen on working together.
This means that to get his environmentally oriented policies etched into law there will need to be significant cooperation with the Centrão, who are smaller parties or independents, and often conservative individuals that align themselves with whoever is in power. While this may seem like it bodes well for Lula, the ideological difference may prove to be an obstacle unless he has a way to get them on board.
The end of Bolsonaro's time as president also saw him handing out subsidies with reckless abandon, like the Auxiliary Brazil scheme in an attempt to shore up votes, which was very nearly enough to keep him in power. This means Lula also faces an immediate fiscal headache in reigning in public finances.
When Lula takes office in the new year we can expect that he will pursue progressive policies that aim to redistribute wealth to the lower classes, a couple of his key manifesto pledges were to reform the tax system and remove Brazil's spending cap which limits infrastructure spending by the rate of inflation.
Much of Lula's campaigning hinged on reminding Brazilian voters of what he was able to accomplish in the past, one of the ways we expect him to do this will be through significant infrastructure spending which will primarily be done through renewables, similar to his past in hydropower development.
His main challenge to restoring trust in Brazil's government as both a trustworthy institution and a climate fighter will be making allies within Brazil's parliament to effectively and quickly pass legislature to make decisions. Once this has been done we can expect to see more investment in infrastructure similar to his achievements in the 2000s.
Brazil has suffered significant droughts in the past few years which have exacerbated power supply issues due to the country's dependence on hydropower, which made up 66% of the country's power generation in 2020. Among the best ways for Brazil to increase infrastructure spending in a meaningful way while creating jobs and improving energy access will be to diversify away from hydropower and towards measures such as offshore wind power, where Brazil has the potential for up to 700GW of potential just exploring water depths up to 50 meters.
Offshore wind power has the benefit of the footprint being entirely coastal when excluding manufacturing, this means that no deforestation will be required and more can be done to reforest and reclaim sections of the amazon that have fallen victim to Bolsonaro's policies.