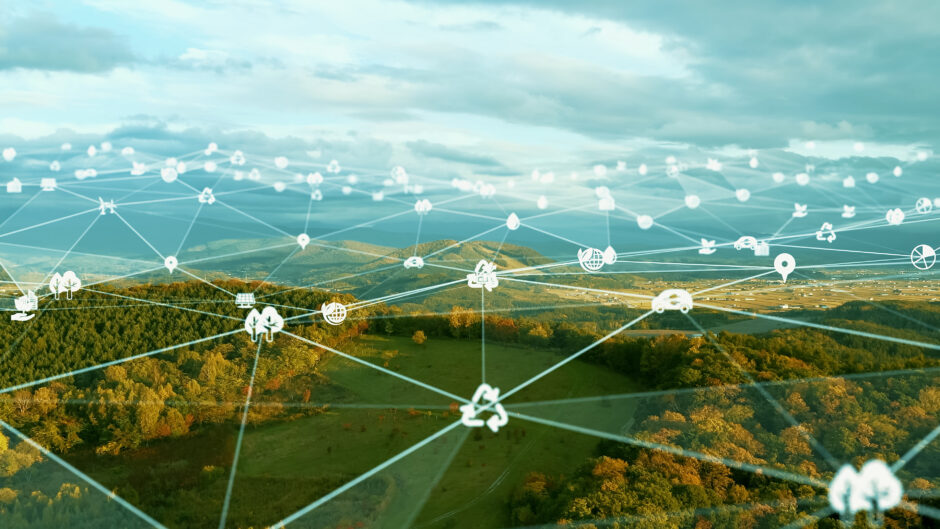 As pressure for new climate and nature solutions mounts Nature4Climate, along with climate investment platform, Capital for Climate, has launched a report projecting growth in nature tech.
Nature-based solutions are expected to provide 30% of the pathway to net zero in 2050.
Nature tech facilitates the implementation of nature-based solutions.
Technology as a facilitator of climate and nature solutions is going to be a massive growth area in the short and medium term.
From drones planting trees, to AI software managing rainforests and investment platforms trading carbon credits, nature tech presents a growing market opportunity. The Nature Tech Market: Necessary, Emergent, Dynamic reviews the landscape for nature tech.
Nature tech is increasingly important in addressing the climate challenge
As the world looks for new solutions to the climate crisis, and with the benefits of 'climate tech' and 'clean tech' now widely understood, nature tech – which de-risks investments in nature, boosts crop yields, increases transparency and promotes national and global growth – will play an increasing role in the next 10 years.
Businesses are increasingly searching for investable, profitable and high-integrity solutions to help them meet climate and nature targets. The UN is calling for transparency, accountability, high-integrity and a focus on nature and people in the transition to net zero.
Nature tech encompasses any technology that can be applied to enable, accelerate, and scale-up nature-based solutions (NBS). Nature tech can be divided into categories:
deployment, such as drone technology for reforestation;
monitoring, reporting and verifying (MRV), through satellite monitoring, LiDAR and eDNA testing; transparency,
carbon transactions and registries; and
connection, such as mobile apps that can connect local communities to higher-paying markets, helping to drive the sustainable use of natural ecosystems.
The current nature tech market size is approximately $2 billion and is projected to grow to $6 billion in less than ten years.
2050 decarbonisation targets cannot be achieved without action on nature
The final text from COP26 included a phrase that emphasised '"the importance of protecting, conserving and restoring nature and ecosystems to achieve the Paris Agreement temperature goal." That has been an integral part of many of the conversations at COP27 as the importance of protecting soil quality, biodiversity, ecosystems and carbon sinks come into the debate across the topics covered at the conference.
NBS therefore urgently require substantial and immediate scale-up globally. Nature tech solutions can make NBS more efficient, their benefits more verifiable, and can be used to ensure that they provide for a just transition. Nature tech is essential for helping NBS address the interrelated challenges of climate change and nature loss, as well as supporting global climate, nature and sustainability goals.
Lucy Almond, Chair, Nature4Climate said: "We are hugely excited by the findings of this report. We need nature-based solutions to provide 30% of the mitigation required by 2030 in order to keep our global climate and nature goals in reach. The application of technology to NBS makes sense, both for the sake of the planet and financially, since an estimated $44 trillion of economic value relies on nature. It also has a huge role to play in giving people confidence in how nature can help us deliver on our climate targets."
Global public and private flows of capital to NBS are currently $133 billion per year, with estimates suggesting that investment levels need to increase four-fold in real terms by 2050 if the world is to meet its climate change, biodiversity and land degradation targets.
"This is a market-defining report of a space that is necessary, dynamic, and investable. Nature tech is critical to scaling and accelerating investment in nature-based solutions. While emergent, the nature tech space also has substantial opportunities for investors," said Tony Lent, co-founder of Capital for Climate.
Nature tech is a rapidly growing investment space
The report predicts investment in nature tech will accelerate, providing bankable benefits for those who protect, restore, and manage natural systems, ecosystems, and landscapes. Many industry leaders have already got involved: PitchBook investment platform reported that startups in the area of tech-led precision agriculture attracted more than $2bn in funding last year, a 46% increase year-on-year.  The market for agricultural drones has also skyrocketed, forecasted to reach $5.9bn by 2026.
Several high-profile funds for land restoration have also sprung up – such as Mirova's $200m Land Degradation Neutrality Fund, to acquire, protect, restore forests in Latin America. In the monitoring space, Digital MRV 2.0 (remote monitoring, reporting and verifying for nature-based programmes) has been lauded by the World Bank for providing open source, low-energy support to users, which integrates across platforms, and opens the market to everyone from big business to smallholder farmers.
Nature tech is building connections with blockchain
As Web3 and blockchain technologies take hold, several new tech-led initiatives for carbon credits have started, such as Toucan Protocol, Carbonplace and the Voluntary Registry Offsets Database. Blockchain has demonstrated its potential to improve the verifiability of credits and to reduce transaction costs. In addition, because data is recorded as a permanent ledger that cannot be modified, transparency is increased. The risk of "double counting" of credits is also reduced as transaction information is readily available for verification.
On the ground, NatureMetrics is bringing the power of genetics to frontline ecology. They use cutting-edge DNA analysis to monitor biodiversity and measure natural capital in the environment. By surveying everything from bats to bacteria, they help us understand how to protect and build natural capital through activities such as farming, energy generation and forestry.
Major trends in nature tech
The report found four trends for market growth over the next five to ten years. The first of these is that nature tech's ability to value and report on nature is expected to greatly improve, providing increasingly bankable benefits for those who protect, restore, and manage natural systems, ecosystems, and landscapes.
It is worth pointing out that the main driver of market growth is unlikely to be technology per se, but rather the world's ability to create effective policy, and to build human capacity and community. At the same time, as nature tech solutions mature and scale, the market will undergo considerable consolidation and vertical integration, but perhaps with a "mass customisation" twist; and it is expected that some of the most important innovations in nature tech will come from the Global South.