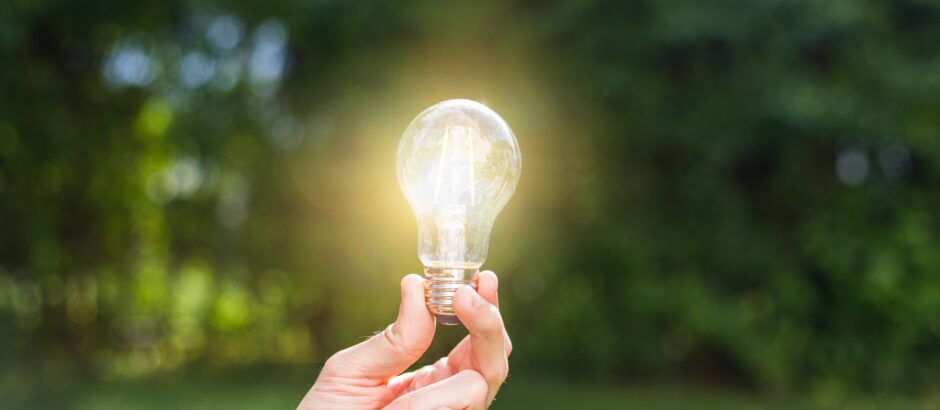 Negotiations remained fraught as the EU offered up a potential plan to break the deadlock on loss and damage, while many other issues remain unresolved. At its heart, the question of trust and broken promises may make or break COP27.
Serious disagreements remain on key negotiation points.
Solutions Day saw announcements on cities, transport and more.
Action needs to be taken urgently to minimise the impact of climate change.
China has agreed to take action on methane emissions, which is considered a strong forward move, although it didn't go as far as to join the Methane Pledge, which is focused on cutting emissions by 30% by 2030. The importance of acting on short-lived pollutants, many of which have a stronger impact than CO2, is becoming ever more important as the window for action shortens.
Deadlock on loss and damage threatens COP agreement
Thursday saw the EU suggesting an approach to the loss and damage deadlock, with a proposal that would see agreement on a loss and damage finance facility for the most climate vulnerable countries in exchange for an agreement to phase down oil, gas and coal. It also included promises of reforms to the international financial system and a review of global debt.
Teresa Anderson, Global Lead on Climate Justice at ActionAid International warned that the proposal was a 'wolf in sheep's clothing' saying: "We are concerned that developing countries are being asked to choose between funding for loss and damage for a small number of countries, and funding for mitigation to stay below the 1.5°C target. That's a murderous choice to force them to make, and either option could be disastrous for the planet."
Part of the difficulty in the negotiations at this 'implementation' COP is that the developed world has been making promises since 2015 and, despite the urgent need for action, those promises keep getting broken. There is little trust left on the table.
The response to the proposal is not yet clear, but the fossil fuel bloc is strongly opposing the inclusion of oil and gas. Comments from the negotiations have described the Saudi's in particular as being 'obstreperous'. As, unlike many other international bodies, agreement at a COP requires the approval of all parties, the outlook isn't good.
What has stood out over the last week is the growing consensus between investors, corporates, scientists and civil society. Thursday saw the most significant climate action as a group of activists staged a protest – and more and more people are beginning to understand the urgency. It is now widely accepted that there is no credible path to 1.5 C today, and that it's the politicians that are getting in the way.
While COP is due to close today, that looks unlikely with seven outstanding areas of major disagreement in the first cover text. It won't be the first COP to go over time, but if agreement isn't reached then we lose yet another year of action.
Day 11 – Solutions Day
One a more positive note, Thursday was devoted to solutions to the challenges we face – from finance, to technology, to process and respect. For the first time at COP, there was a consistent message that all solutions must be founded on human rights. How that plays out in reality is, of course, a different question.
Possible solutions for the broad array of climate change challenges range from holistic, cross cutting solutions – such as the greening of national budgets, sustainable cities, multilevel action or sustainable transport, to sectoral solutions like waste management, alternatives to plastic and green building. More specific solutions emanated from private sector and startups, bringing creativity and innovation to the effort to deal with climate change.
Solutions Day also brought together big business with small and medium scale innovators exploring how to build collaborations and future alliances. Given that up to 80% of the world's businesses are SME's, and that they must constantly innovate with process, markets and/or technologies to survive, it is hoped that this will prove fruitful.
The UN Climate Change High-Level Champions, the COP27 Presidency and the Marrakech Partnership took stock of the contribution of non-State actors at COP27 with their Closing Event, wrapping up the programme, which saw the launch of the Sharm el Sheikh Adaptation Agenda and the Africa Carbon Markets Initiative. What came through most strongly on Thursday was the importance of accountability and fairness.
Deforestation remained a major part of the conversation, with a High Level Dialogue of the Collaborative Partnership on Forests.  Another 50 countries have signed up to the global pact to reduce methane emissions, meaning more than 150 nations have signed up so far.
Cities were also a focus, both for mitigation and adaptation. According to the UN, cities are currently home to 55% of the global population, a proportion likely to increase to almost 70% by 2050. The Race to Resilience initiative announced new sign-ups from 17 cities and regions across India and Bangladesh, collectively representing more than 180 million residents.
The COP27 presidency also launched the Sustainable Urban Resilience for the Next Generation (SURGe), which will focus on decarbonisation, climate adaptation, reaching nature-positivity, preserving culture and promoting human and biodiversity health. This will be run by Egypt with UN Habitat and ICLE – a network of more than 2,500 local and regional governments
The UK focused on the importance of zero emissions vehicles, launching the Accelerating to Zero Coalition. A total of 214 new signatories have joined the declaration. This will require them to develop plans to end the sale of light vehicles which are not zero-emission by 2035 in leading markets, and 2040 elsewhere.
Thursday also saw the launch of the Collective for Clean Transport Finance by a coalition including the High-Level Climate Champions and the World Business Council for Sustainable Development (WBCSD). Green shipping got a boost with the launched of a hub of green shipping corridors in which to test new tech.
A group comprising some of the world's largest steel manufacturers today formed a new coalition – the Global Steel Climate Council (GSCC). As of launch, it had 14 supporters from the US and eight from Europe. We also saw the launch of the WASH4Work initiative, focused on supporting actions to increase climate resilience in water, sanitation and hygiene (WASH).
While there were some flagship announcements, nothing too dramatic took place on the last day of the wider conference, with all eyes on the negotiations. The issues of power and money are still dominating decisions, with concern about the balance of power between fossil fuels and those calling for climate action.
The Union of Concerned Scientists issued an open letter warning on the role of COP27's communications firm, Hill + Knowlton Strategies, which also represents the Oil and Gas Climate Initiative, involving a dozen of the world's largest oil and gas companies including ExxonMobil and Chevron.
The importance of lobbying cannot be overstated. Influence Map has researched which companies say one thing and do another in climate terms, and to avoid greenwash, UN recommendations state that lobbying behaviour must align with net zero targets.  Given this is the first time that oil and gas companies have been invited to COP, and given the battle now being fought over phase down, this is an important issue.
There are actions that can fundamentally change the trajectory of the challenges we face. A report from the UN says that implementing 37 measures across Africa, ranging from increasing EVs to reducing food waste and capturing methane from oil and gas, could cut the continent's emissions by 55% by 2063, compared to 2019 levels, and  prevent 800,000 premature deaths every year. These are the types of interventions that change the way the world works but they need the right policy frameworks and the right finance.
Carbon markets have dominated conference's finance discussions but with Article 8 still unresolved, it is difficult to see how this can be accelerated.
Last night, UN Secretary General Antonio Guterres called on governments to overcome their differences and deliver meaningful results. He said: "the parties at COP27 have a chance to make a difference – here and now. I urge them to act, and act quickly."
The future we're going to experience depends on the choices we make today.