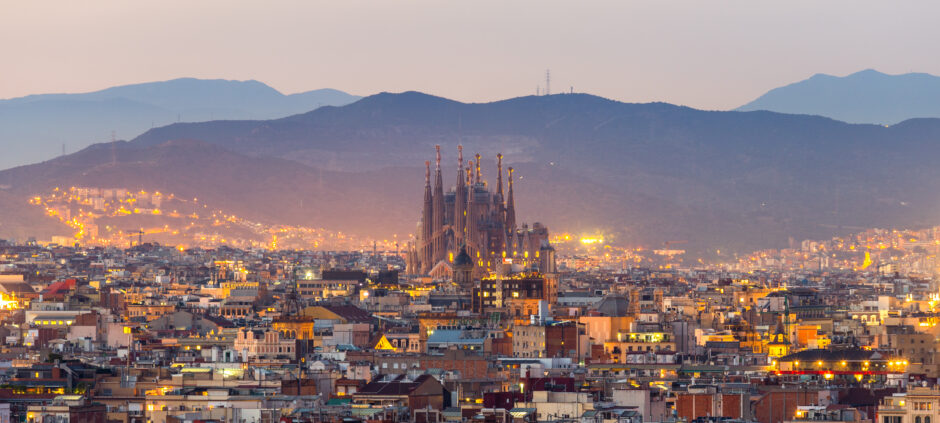 Barcelona and Munich are seeking to receive the Zero Waste Cities Certification through a programme run by Mission Zero Academy and Zero Waste Europe. Reducing waste to zero is expected to provide multiple environmental, social and economic benefits to both cities, and will also fulfil one of the UN's Sustainable Development Goals.
Barcelona and Munich have committed to achieving zero waste.
This includes conserving resources through responsible production, consumption, reuse and recovery of materials, with no discharge that threatens environmental and human health.
Applying zero waste processes and methods presents multiple benefits for cities.
The Zero Waste Cities certification is developed by the NGOs Mission Zero Academy (MiZA) and Zero Waste Europe (ZWE). MiZA is a spin-off of ZWE whose mission is "to be a one-stop-shop for zero waste upstream and downstream solutions, resources, and information in Europe at local level". ZWE is focused on supporting communities in Europe to get to zero waste, by applying sustainable strategies and the implementation of circular economy practices. 
What is the difference between zero waste and circular economy?
Circular economy principles refer to a model of production and consumption intended to extend the life of existing products and materials for as long as possible. Relevant methods include sharing, leasing, reusing, repairing, refurbishing and recycling. 
While materials from products at the end of their life should be used as much as possible, this should be done in a way that addresses hazardous chemicals along the value chain. As such, the circular model includes designing and producing sustainable products, or systems, so that waste is reduced to a minimum.
Conversely, ZWE says that zero waste is "the conservation of all resources by means of responsible production, consumption, reuse and recovery of products, packaging and materials without burning, and with no discharges to land, water or air that threaten the environment or human health."
Zero Waste Cities Certification process
The process begins with an expression of interest by a city or municipality. This is submitted to the local ZWE members or MiZA. The city then becomes a candidate and is required to present its own certification roadmap, which has to meet specific requirements. 
The implementation then involves a two-year process, during which the city completes its Certification scorecard based on these requirements. This is submitted to a third-party auditor and, after assessing its performance and impact, the candidate city becomes certified.  
The process does not end there: once certified, the city must show yearly improvements that enhance the goals it has achieved in its roadmap. Audits every three years mean the city can maintain its certification.
Barcelona and Munich vying to join eight zero waste cities
Barcelona and Munich are seeking to join eight other cities in Europe that have already been certified as Zero Waste by MiZA. Overall, 26 cities have undertaken the certification process. They are located across five countries, with a total population of 5 million people.
A commitment to zero waste is part of Barcelona's 2018-2030 climate plan. It intends to achieve 1.2 kilogrammes of waste per inhabitant per day, across its population of 1.6 million people. This is expected to save 130,000 tons of CO2 emissions per year, while generating 4,500 jobs.
In pursuing the certification, it plans to extend the zero waste philosophy across all aspects of waste management. It targets a 67% separate waste collection rate by 2027, which exceeds the current European average of 48%. It also targets 427 kg of waste generation per capita, which is similar to the rate already established in its climate plan.
Joan Marc Simon, executive director of ZWE, stated: "I remember that when we brought the zero waste concept to Barcelona back in 2010 they called us fools. Today I'm proud that my hometown joins many others in the club of virtuous management of resources. Barcelona still has many challenges ahead, but the commitment to the zero waste certification is a step in the right direction!"
Munich is similar to Barcelona in terms of population, and is the third-largest city in Germany. In July 2022, the waste management company AWM developed a zero waste plan for the city, whose goals form part of the roadmap designed to pursue the certification. 
These include reducing waste from households per capita per year by 15 % to 310 kg, and cutting the amount of residual waste per capita by 35% to 127 kg before 2035. In the long term, Munich is working towards the goal of reducing municipal solid waste in landfills and waste incineration to a feasible minimum.
Benefits of zero waste to cities go beyond emissions reduction
According to MiZA, achieving zero waste can present multiple benefits for cities. In addition to mitigating the effects of climate change by reducing emissions, reducing waste also helps with climate adaptation. Reduced waste can improve flood and fire resilience, reduce disease transmission and improve soil quality.
Good waste management can also provide societal benefits. In addition to improving public health, it can help create jobs and help develop stronger communities. The work of MiZA and ZWE also addresses the UN's Sustainable Development Goal 12, which is about responsible consumption and production.
There is also a clear business opportunity for companies operating in the space, as more cities, organisations and entities gain awareness about preventing waste or managing it sustainably.
Kaisa Karjalainen, Mission Zero Academy manager, concluded: "With big cities come big impacts and therefore, it is great to have Munich joining our Zero Waste Cities Certification system. We look forward to working with the city to help them optimise their already existing systems and achieve great results. I'm sure Munich will be a great inspiration to other large European cities and a role model that zero waste is also possible in big cities."