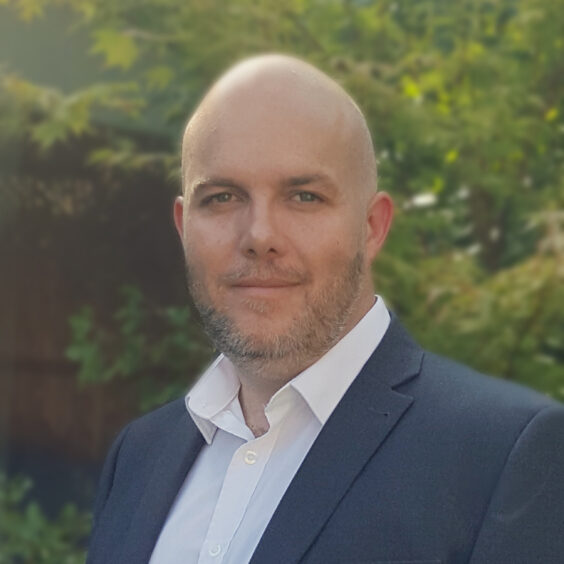 The UK's biodiversity crisis stands in the shadow of our energy price crisis – but both challenges can be addressed through renewable energy. Mark Rowcroft, Development Director at solar and battery storage developer Exagen, explains how reaching our full solar energy potential means looking not only to the skies, but to the soil.
Opponents of solar are against the 'industrialisation' of British farmland, despite the fact that ground-mounted solar panels currently cover just 0.1% of all land in the UK.
Combining biodiversity protections with solar installations can be a win-win for carbon sequestration, soil quality, biodiversity and the food system.
Lack of understanding of the link between biodiversity, clean energy installations and overall resilience still dogs the development of effective and sustainable climate policies.
Boosting UK renewable energy is a key route to tackling the energy price crisis, with solar power the cheapest form of electricity today. The Prime Minister's COP27 speech reaffirmed his commitment to clean energy and, with the UK targeting 70GW of solar generation by 2035, huge potential exists to grow solar generation.
The UK currently has some of the poorest soil quality in Europe
Yet misconceptions stubbornly remain: such as the argument frequently presented by opponents of solar farms that they "industrialise the land", without realising the extent to which UK farmland is already industrialised.
A common misconception is that UK farmland is bursting with wildlife and biodiversity and that a green field is a flourishing natural environment. Digging a little deeper reveals that expansive monocrop cultures, intensive grazing and overuse of pesticides, insecticides and fertilisers have punished nature and eroded soil quality, turning some fields into ecological wastelands.
Our soil, which stores as much carbon as all plants do above ground, is in desperate need of recovery. The European Commission estimates Europe loses nine million tonnes of soil annually – equivalent to 275 football pitches each day – and soil degradation costs the UK £1.2bn per year.
Soil degradation affects the carbon and food systems
This loss of both the volume and quality of soil impacts everything from our ability to absorb more carbon to how much food we can grow – slowly but surely diminishing our ability to feed a growing population.
What's more, a UN report on global soil quality has found that the global production of industrial chemicals each year has doubled since 2000 to 2.3 billion tonnes, and is projected to nearly double again by 2030, meaning soil pollution is expected to increase further.
Here's where that misconception comes into play: far from industrialising our land, solar farms actually boost its biodiversity, bringing it back to nature. When soil is given the opportunity to rest and recover, it can start to restore the nutrients that were lost to industrialised farming.
Boosting biodiversity through the deployment of solar
By introducing wild and native plant species as part of the project, solar farms can accelerate this process and, through habitat restoration along site borders and around panels, create new ecosystems for birds and pollinators. All of which boosts biodiversity in previous barren land – ultimately restoring soil quality for future farming.
Solar farms have a lifespan of up to 40 years. This may seem like a long time, but for fields that have stood for centuries, it is a mere moment: time enough to help restore the soil, but not a significant disruption to the land's lifespan.
And unlike other forms of renewable energy, solar does not need solid foundations – it is quick to erect, quick to dismantle and can leave no trace. It disturbs less than 2% of the land on which it is installed, leaving the remaining land free for restoration initiatives such as wildflower meadows and organic grazing to manage the height of plants.
Research from the University of Leicester has shown that managing solar sites to grow wildflowers rather than turf can quadruple bee numbers. And a solar farm in Devon has increased local bird and invertebrate species in the six years since installation by carefully restoring habitats such as rough grassland and hedgerows; the farm now also serves as a site for educational visits for schools for renewables workshops.
The UK needs to work on improving its soil quality, for carbon and food
We cannot keep squeezing nutrients from our soil, leaving nothing for future generations. But we must also consider farmers and landowners and create alternative income streams that alleviate the need for over-farming and allow land the time it needs to recover.
Renewable developers must take seriously their responsibility to generate income at the same time as clean energy, while supporting the natural environment and agriculture, placing it front and centre of new projects.
Land regeneration is as vital to securing a low-carbon future as decarbonising our energy systems. Protecting and nurturing biodiversity has the double impact of restoring soil quality to sequester carbon and improve soil quality and farming yields. It's a win for nature and a win for cheaper, cleaner electricity that ultimately delivers a decarbonised future for both our food and energy systems.