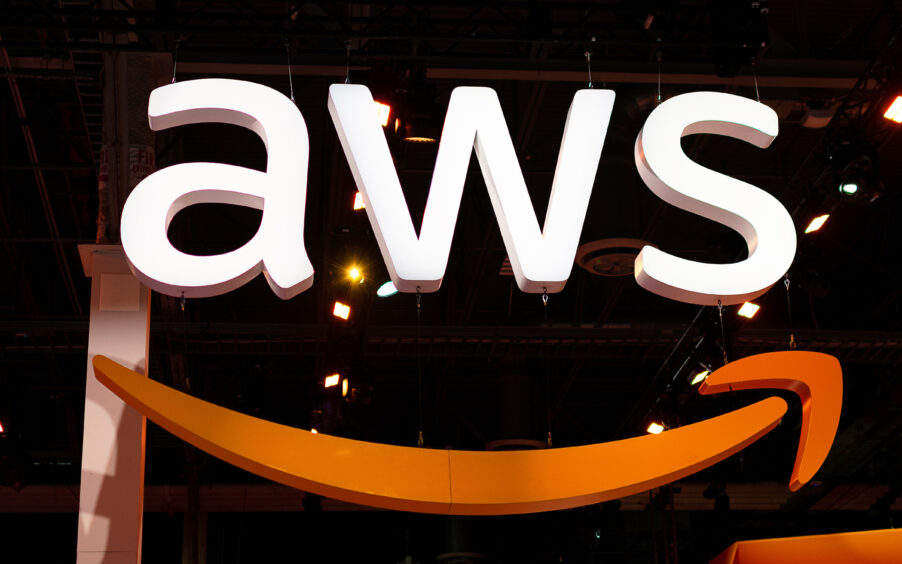 The Amazon (NASDAQ:AMZN) owned cloud services provider AWS has announced new water replenishment projects in California, the UK and India. Once completed, they will restore hundreds of millions of litres of water to communities where it operates.
Water scarcity can affect the food system, health, business and even human survival and is on the increase. The issue of water stewardship is increasingly topical.
AWS has announced an acceleration of its sustainability plans and a goal of being water positive by 2030.
Corporate actors must begin to account for their water use and impact if they are going to be considered credibly sustainable.
An important part of understanding the climate crisis is accepting the interconnected nature of some of the challenges that are being faced. More people are living in water-stressed areas, meaning that they are struggling with water scarcity.
Reasons for such scarcity can range from increasing populations, lower water availability and, of course, higher demand for corporate activities. By 2025, UNICEF has estimated that 50% of the world's population could live in water-stressed areas. This is one of the reasons that AWS has announced an acceleration of its sustainability goals, and announced its plans to be water positive by 2030.
Adam Selipsky, chief executive of AWS, said: "Water scarcity is a major issue around the world and with today's water positive announcement we are committing to do our part to help solve this rapidly growing challenge…to ensure all people have access to water, we all need to innovate new ways to help conserve and reuse this precious resource. While we are proud of the progress we have made, we know there is more we can do. "
In order to support that, AWS announced new water replenishment projects in California, the UK and India, that once completed will restore hundreds of millions of litres of water to communities where it operates. It also released its metric for water efficiency (WUE), at 0.25 litres per kilowatt-hour.
The WUE is an important metric, as it is a widely-used industry term that measures how efficiently data centers use water to cool infrastructure technology (IT) assets. AWS reports WUE based on the litres of water withdrawn by its data centers per kilowatt hour of energy used. AWS's 2021 WUE number was amongst the lowest amongst cloud providers that have released WUE numbers.
What does being water-positive mean?
Water positive, or water+, is a term that is still open to definition, but it basically means going beyond having a net zero impact on water supplies towards ensuring that operations have a positive impact.
Given the fact that the amount of water within the global water system is pretty fixed, this may seem like a strange goal. Actually, it is about ensuring the return and restoration of the types of environment that enable a healthy flow of clean and available water to a community – it is about building up freshwater sources and the ecosystems that support them.
While there is a direct issue connecting human survival, food availability and more, water is an issue that no business can afford to ignore. Water is a material risk for many businesses and is often ignored at management peril. Increasingly, investors are looking to see that companies have effective water policies, water stewardship and water governance in place.
One obvious recent example is the Tesla factory under construction in Germany. Despite concerns being raised about the impact that construction and manufacturing on the local water table, these were dismissed by Musk in 2021. Local environmental groups in Brandenburg then challenged the 30-year licence that had been granted to the company, given that the region has diminishing groundwater levels and is under water stress. Not only did this delay the first stage of the factory by six months, but still overshadows plans to develop the full site.
AWS announces three new water replenishment programmes
AWS is building on its existing portfolio of water replenishment programmes to make a clear point about its commitment beyond water management. It has announced several new projects, which, once completed, will provide more than 823 million litres of water to communities each year.
In the UK, AWS is working with The Rivers Trust and Action for the River Kennet to create two wetlands on a tributary of the River Thames, one of the most important water catchment areas in the UK. The wetlands will recharge over 587 million litres of groundwater per year and improve water quality by receiving and treating polluted runoff from farms and roadways, addressing growing water scarcity and boosting water quality in the Thames River basin.
In the US, in California, winter 2022 will see AWS working with conservation non-profit Freshwater Trust, and the Omochumne-Hartnell Water District to recharge 189 million litres of groundwater per year using winter water from the Cosumnes River.
This will allow water to gradually flow through the groundwater table and back into the Sacramento and San Joaquin watershed, increasing water flows during drier summer months. This should in turn lower the temperature of the river, improves salmon habitat, and increases summer flows into the San Francisco Bay Delta, a critical water supply source for the communities in the region.
In India, AWS has provided continued support to WaterAid to complete projects in Hyderabad and Andhra Pradesh since its launch in March 2022. WaterAid has completed five piped water systems and new groundwater recharge projects, which will supply 500 households – approximately 2,100 people – with an estimated 47 million litres of water per year. The project also includes education campaigns on water conservation in these communities to educate residents on practical ways they can conserve clean water, use rainwater harvesting, and conduct water audits.
The California and UK projects will be completed within the next year. The Indian project is already completed. According to AWS, the company's completed water replenishment projects already provide 1.6 billion litres of freshwater to communities annually and these new projects will add another 823 million litres a year once completed. Altogether, this will equal nearly 2.4 billion litres each year.
What other water action is AWS taking?
AWS says that it is already well on the path to becoming water positive and is making a transparency commitment that, as part of the new approach, will report annually on its WUE metric, new water reuse and recycling efforts, new activities to reduce water consumption in its facilities, and advancements in new and existing replenishment projects.
AWS has been driving four key strategies in pursuit of becoming water+ by 2030: improving water efficiency, using sustainable water sources, returning water for community reuse, and supporting water replenishment projects.
Water efficiency: AWS achieves water efficiency by using advanced cloud services, such as Internet of Things (IoT) technologies, to analyse real-time water use and identify and fix leaks.
Internally it improves operational efficiency by eliminating cooling water use in many of its facilities for most of the year, instead relying on outside air. For example, in Ireland and Sweden, AWS uses no water to cool its data centres for 95% of the year. It also invests in on-site water-treatment systems that allow it to reuse water multiple times, minimising the water consumed for cooling.
Sustainable sources: the focus here is on recycled water and rainwater harvesting, wherever possible. Using recycled water, which is only suitable for a limited set of applications such as irrigation and industrial use, preserves valuable drinking water for communities.
In Northern Virginia, AWS worked with Loudoun Water to become the first data centre operator in the state approved to use recycled water in direct evaporative cooling systems. AWS already uses recycled water for cooling in 20 data centers around the world and has plans to expand recycled water use in more facilities as it works toward becoming water+.
Community water reuse: while there are strict controls on drinking water, after the water has been used in data centres it can still be used for irrigation and other purposes. AWS is exploring a range of ways to return water to communities.
In Oregon, for example, AWS provides up to 96% of the cooling water from its data centers to local farmers at no charge for use in irrigating crops like corn, soybeans, and wheat.
Water replenishment: one of the most important elements of effective water stewardship is replenishment. Replenishment projects expand water access, availability, and quality by restoring watersheds and bringing clean water, sanitation, and hygiene services to water-stressed communities.
To date, AWS has completed replenishment projects in Brazil, India, Indonesia, and South Africa, providing 1.6 billion litres of freshwater each year to people in those communities. For example, in regions like Maharashtra and Hyderabad, India, and West Java, Indonesia, AWS is partnering with global clean water nonprofit Water.org to provide 250,000 people with access to safe water and sanitation.
There is no question that the effective and efficient management of water is going to play a direct role in how companies are seen to perform on ESG issues. It will be interesting, however, to see how many companies will begin to focus on the importance of being water positive as the demands of credible sustainability begin to bite.