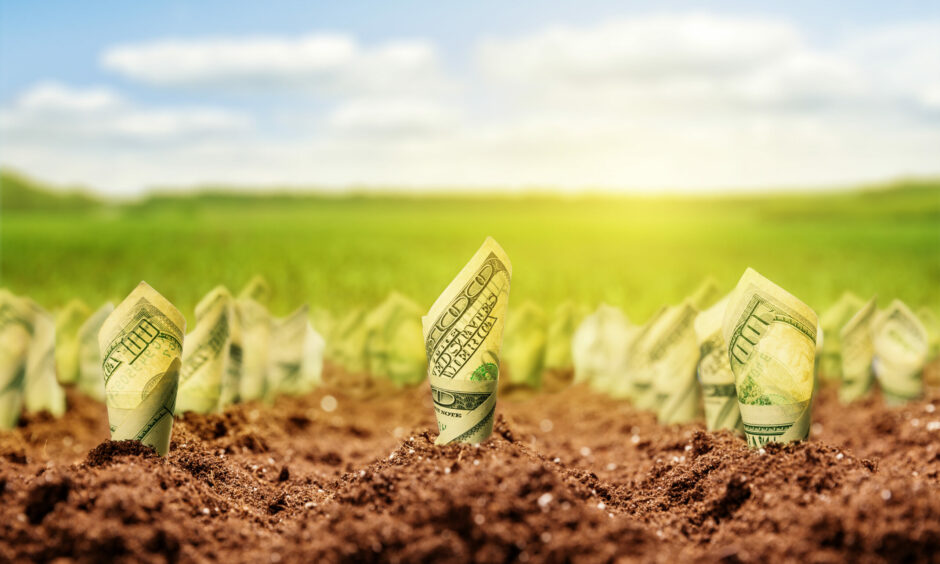 The latest research says investment flows into nature based solutions (NBS) must double by 2025 if there is to be any chance of meeting climate, nature and biodiversity goals.
UNEP report warns investment in nature based solutions must double by the end of the decade.
Nature based solutions contribute to action on climate change, biodiversity and the natural system overall.
The approach that climate action only means carbon action must be addressed, as effective system change will required a more nuanced, multidisciplinary approach and must go beyond net zero.
According to the second edition of the State of Finance for Nature 2022 report, climate, biodiversity, and land degradation goals will be out of reach unless investments into nature-based solutions quickly ramp up to $384 billion a year by 2025, more than double the existing investment of $154 billion a year.
If the world is to limit global warming to 1.5°C, halt biodiversity loss, achieve land degradation neutrality, and meet the Sustainable Development Goals, dramatic and urgent action is required on emissions reductions, the conservation of nature and sustainable consumption and production.
Forthcoming COP on Biodiversity is expected to see 2030 targets agreed
That's one of the reason there is so much focus on the 15th Conference of the Parties to the Convention on Biological Diversity (CBD), otherwise known as COP15, starting on 7 December in Montreal. The hope is that the meeting will see a 'Paris moment for Nature' with the finalisation and adoption of a post-2020 Global Biodiversity Framework. This framework is needed to halt and reverse nature loss worldwide and will replace the current biodiversity targets, the Aichi targets, which ended in 2020.
Among the key issues under discussion is the mobilisation of resources for the implementation of the Post-2020 Global Biodiversity Framework and investments in NBS. UNEP, along with partners, is urging governments to provide an agreement that sets a clear mandate for countries to require the financial sector to align its activities with nature positive goals.
That means setting disclosure regulations, requiring transformation pathways, integrating nature into regulatory frameworks, supporting central banks and financial supervisors, and creating economic incentives for businesses and the finance sector to incorporate nature into their decision making.
The analysis, recently published by UNEP, also warns that nature-negative flows from public sources, which are 3 to 7 times larger than investments into nature-based solutions, need to be phased out, repurposed or reformed. That means the nature-positive imperative needs to be placed at the heart of economic policy, business, and investment decision-making. Harmful subsidies are highest in the energy sector, estimated to range from $340 to $530 billion a year and in the agriculture sector, estimated to be around $500 billion a year.
Why is nature on the climate agenda?
Not only has the World Economic Forum estimated that roughly half of global gross domestic product, or  about $44 trillion of economic value , depends on the natural world in some way, but the connection between nature, climate change and economic stability is becoming ever clearer.
To date over 100 financial institutions, representing over $17 trillion in assets, have signed the Finance Pledge on Biodiversity, and called on state leaders to put frameworks in place to reverse nature loss by the end of this decade. There has been a building focus on the importance of biodiversity in the run up to COP15, and June 2022 saw the release of Bending The Curve of Nature Loss, a report from the Coalition of Finance Ministers for Climate Action, demonstrating the urgent need for governments and regulators to address nature-related financial risks.
"The science is undeniable. As we transition to net-zero emissions by 2050, we must also reorient all human activity to ease the pressure on the natural world on which we all depend" said Inger Anderson, Executive Director of UNEP. "This requires governments, business and finance to massively step up investments in nature-based solutions because investments in nature are investments in securing the future for generations to follow."
What are nature based solutions and what's their role in decarbonisation?
Nature-based solutions provide an opportunity to tackle a range of challenges in an integrated manner. While often discussed in terms of their carbon sequestration potential, they can range from land restoration, regeneration of soil, bee keeping, the restoration of wetlands or mangrove forests and more. There are a wide range of solutions but the important thing is understanding that actions have multiple consequences and that nature based solutions have multiple benefits.
The analysis by the UN Environment Programme (UNEP) and the BMZ-financed Economics of Land Degradation (ELD) Initiative with support from Vivid Economics by McKinsey found that limiting global warming to 1.5°C, rather than 2°C, is achievable only if action is immediate and with additional cumulative investments of $1.5 trillion to a total of $11 trillion between 2022 – 2050, compared to the 2C target (with a total required cumulative investment of $9.5 trillion.
This additional investment will need to focus on sustainable agriculture and peatland restoration. Phasing out coal and decarbonising the energy systems will not be enough without adjacent massive investments into nature-based solutions – analysis that is congruent with the findings of the 2022 Emissions Gap Report.
Finance for nature based solutions
The problem is that funds are now flowing to nature based solutions (NBS) at an insufficient scale. Tackling climate change, biodiversity loss and land degradation with immediate action requires that current global investments need to increase by $230 billion each year to 2025 and more by 2030.
Finance flows to NBS are currently only $154 billion a year, which is less than half of the $384 billion a year investment in NBS needed by 2025 and only a third of the investment projected to be needed by 2030, a $484 billion a year. Governments currently provide 83% of NBS finance flows, but it seems unlikely that there will a major increase in public finance due to fiscal challenges linked to conflict, debt and poverty.
That makes the role of private finance ever more important. Yet to date private capital only represents 17% of total investments into nature-based solutions at $26 billion. Levels of private investment need to increase several orders of magnitude in the coming years to start harnessing the power of nature to reduce and remove emissions, restore degraded land and seascapes and turn the tide on biodiversity loss.
That means increasing investment in sustainable supply chains, a reduction of activities with negative impacts on climate and biodiversity and a focus on offsetting
unavoidable impacts through high integrity nature markets, paying  for the
ecosystem services it uses and invest in nature positive activities.
As the IMF warns of the "darkest hour" in 2023 for global growth, the report is a reminder that lots of short-term efforts to boost Gross Domestic Product (GDP) by Governments, without paying attention to the fact that nature underpins many economies, will impose greater costs for both present and future generations in the years to come. Private sector actors will have to combine 'net zero' with 'nature positive'.