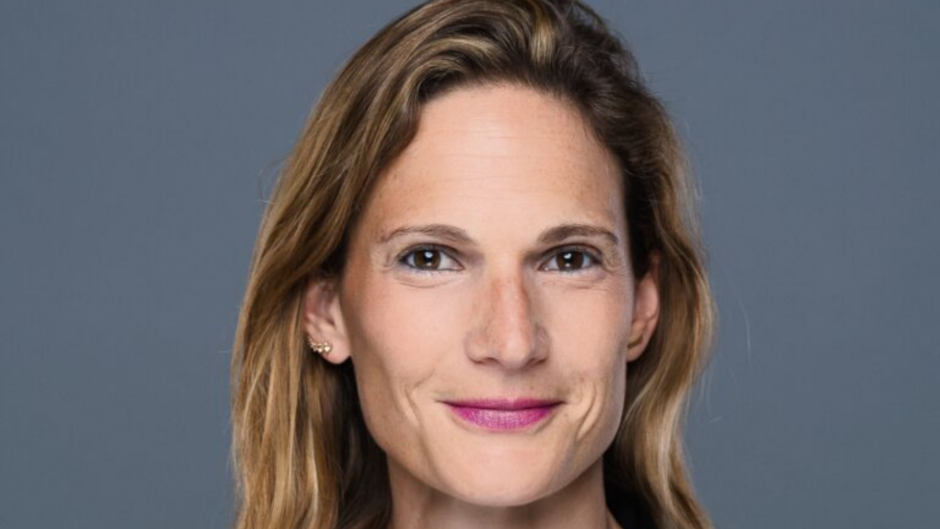 Climate change is damaging the foundations of human health and wellbeing. Pascale Laborde, Global Chief Sustainability Officer at H&H Group says it's time for businesses to acknowledge their collective responsibility to combat this.
Climate change affects human health through heat impacts, increased risk of infectious disease, pollution impacts on cardiovascular health and poor mental health.
The World Health Organisation says it expects climate change to cause around 250 000 additional deaths per year, from malnutrition, malaria, diarrhoea and heat stress.
It's time for business to accept collective responsibility and take action.
Recent findings from the Lancet Countdown Report identified that climate change is severely impacting health on a global scale. Specifically, the report highlighted how the world's continued reliance on fossil fuels increases the risk of food insecurity, infectious disease, and heat-related illness, alongside the implications of cardiovascular and respiratory disease, as well as poor mental health.
Conclusions drawn from this year's COP27 summit must now act as a catalyst for climate action, particularly for the corporate world and multinational companies which account for nearly one fifth of global CO2 emissions. The impacts of climate change are numerous, but the most concerning is arguably the indiscriminate effect it is having on our health, and its consequent ramification for human life.
The damaging effect of carbon emissions on consumer health
The detrimental impact that climate change has on consumer health isn't news, but the severity of the problem has been exacerbated by slow progress and corporate inaction, resulting in a continuation of significant carbon emissions being pumped into the environment.
This air pollution, which causes 300,000 premature deaths in Europe each year, must be tackled with urgency; reducing carbon emissions is crucial for the health of people and the planet, but while the World Health Organisation (WHO) tightened its air quality guidelines last year, emissions have not been cut back enough to hit established targets and create sufficient change.
Access to a clean, healthy and sustainable environment was declared a universal human right by the UN General Assembly in July 2022, urging countries to make mental health in particular a priority.  A recent report by the Intergovernmental Panel on Climate Change (IPCC) supports this, finding that climate change poses a threat to mental health and psychosocial well-being.
Pollution is of course not limited to carbon emissions; one of the most pressing issues is plastic. An OECD report from earlier this year shows that global plastic waste generation more than doubled between 2000 and 2019 to 353 million tonnes, with 40 percent resulting from packaging.
Research on the long-term effects of plastic is in its relative infancy, however an alarming report from March 2022 stated that microplastic pollution was detected in human blood for the first time. Corporations must embrace circular economy thinking to limit their use – and waste – of plastics, which is an ethos we uphold at H&H Group. In 2021, 91.3% of our packaging materials were recyclable, biodegradable or compostable, with a goal to reach 100% by 2023.
How can businesses make health a core priority through sustainability and ESG initiatives?
The increasing severity of climate change raises alarm bells for corporate sustainability, and how seriously this is being addressed on a global scale. Without mandating targets around climate change, lackluster action or even greenwashing is more likely to occur.
Last year's COP26 finalised the 'Paris Rulebook' – the guidance for implementing the Paris Agreement – but, as established by the Egyptian Prime Minister: COP27 must act as an 'implementation COP' – therefore the pledges must now be implemented if we are to see meaningful changes.
Companies directly within the food, supplements or personal care industry have an obvious responsibility when it comes to health, from responsible sourcing of products to product safety and nutritional quality and value.
At H&H Group, the importance of upholding the highest standard of health is reflected in operations across our entire business. For example, we are using a sustainability lens to ensure our quality management is a "win-win-win" for the consumer, the company, and the planet.
We use our Raw Material Sourcing Policy, which includes sustainability hotspots identified by The Sustainability Consortium, to assess the risk of our Adult, Nutrition & Care (ANC) portfolio and implement mitigation plan where appropriate. We have also increased our efforts to offer plant-forward solutions to consumers throughout our entire products portfolio.
But health is not a topic exclusive to companies specialising in healthcare or wellness. Rather, all corporations have a crucial role to play, and furthermore, synergy is needed between businesses, governments, and finance systems to succeed in our global climate goals and objectives.
As outlined by the IPCC, the "cumulative scientific evidence is unequivocal: Climate change is a threat to human well-being and planetary health.". All companies – especially large corporates – therefore have a responsibility to take imminent action and address the source of the problem, stepping up   on physical health is clear, an ESG strategy would not be complete without also addressing mental health.
The IPPC notes the link between rapidly increasing climate change and poor mental health, with effects manifesting in emotional distress, anxiety, and depression. The importance of mental health support in the workplace has been made more known in recent years, but businesses must ensure this is officially acknowledged through accessible support and resources.
At H&H, we work with a variety of charities and organisations with the view of improving awareness and understanding of mental health such as MindHK in Hong Kong. We have also established a Working Wellness Group Initiative in our Australia office which aims to provide a safe and healthy environment at work. In addition, we are focusing on areas in which we can innovate to develop products that have a positive impact on mental health.
For too long, climate change has been a peripheral conversation. Instead, it must play a central part in global business models, ensuring that health is maintained as a top priority. One of H&H Group's sustainability impact areas refers to "advancing the story of good health": a collective ambition that in the same vein requires collective corporate action. Without this, we'll continue to see climate change impact our health.