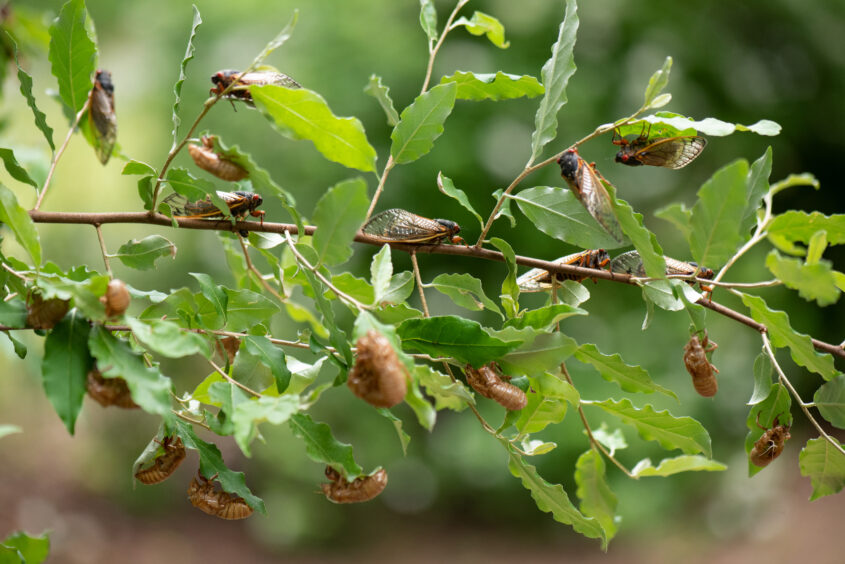 The World Business Council on Sustainable Development (WBCSD) has released guidance to help companies align their strategies with nature positive goals.
WBCSD has released a list of six actions to ensure strategic alignment with nature positive goals.
Target 15 of the Global Biodiversity Framework currently being negotiated at COP15 will require mandatory risk disclosure and corporate action.
Given the scale of biodiversity risk across high impact industries from forestry, agriculture and manufacture, investors are likely to increase pressure for disclosure no matter the outcome of COP15.
In support of Global Biodiversity Framework implementation the WBSCD, alongside 60 leading companies and partners, have announced plans to develop processes for business accountability, ambition and action in terms of nature.
Accountability was a strong theme at the UN Climate COP27 and is expected to be central to COP15 discussions. WBCSD  engaged its member companies to develop a business implementation agenda for COP27 "The Business of Climate Recovery: Accelerating Accountability, Ambition and Action."
This agenda sets out interventions for accelerating the global decarbonization of business, supporting business leaders in close collaboration with governments – a similar system is emerging for nature – to sharpen accountability, raise ambition, and deliver action at speed and scale.
Diane Holdorf, Executive Vice President WBCSD said: ""WBCSD is developing value chain specific roadmaps for the high impact systems – land use, built environment and energy. These roadmaps will provide the comprehensive business nature "action agenda" across key value chains that will help business to meet the goals of the Global Biodiversity Framework (GBF) and stimulate the additional finance required to do so."
Understanding the role of corporate impact on biodiversity
The 60 leading companies supporting the development of this nature-positive guidance, represent a combined value of $2 trillion, particularly in high impact systems of land use, built environment and energy.
Companies in the forest sector, for example, clearly have a fundamental role in meaningfully securing the abundance, diversity and resilience of species and ecosystems through actions in their own operations and across the full value chain.
As a first step, 15 leading companies from the Forest Solutions Group (FSG) of the World Business Council for Sustainable Development (WBCSD) released Phase I of the Forest Sector Nature-Positive Roadmap to support business in scaling up actions to halt and reverse nature loss, setting science-based nature-related goals and targets, and disclosing progress using quantifiable metrics.
Guidance has been released for feedback
The guidance on nature positive behaviour provides a checklist of actions to assess, commit, transform and disclose performance, and is expected to have a significant contribution toward achieving the shared goal of a nature-positive planet by 2030.
Released currently as a draft for consultation, the guidance will evolve by integrating users' feedback and the latest developments of the nature accountability framework.
The guidance sets six specific actions for business to take to drive corporate accountability and help to mobilise transition finance, by aligning nature action with climate action, including:
assess materiality,
set targets,
deploy resources,
support enabling policy,
use credible metrics and
report progress.
This work, co-developed with key partners including Capitals Coalition and Business for Nature, builds on existing frameworks such as the Natural Capital Protocol (NCP) and embed use of Science Based Targets Network (SBTN) as well as the Taskforce on Nature-related Financial Disclosures (TNFD) which will provide the standard for setting targets and disclosing nature-related information.
Erin Billman, Executive Director, Science Based Target Network said: "In partnering with WBCSD, we recognize the value of collective engagement with business to not only test and validate our respective methods, tools and frameworks but to also prepare business, at scale, to adopt science-based targets for nature". Tony Goldner, Executive Director, TNFD added: "We expect a growing number of companies to commit to setting SBTs for nature and best in class disclosures. The nature-positive roadmaps being developed by WBCSD provide a unique space for business to learn, share and drive action."
Human activity has seen over 50% of the world's habitable land converted to agricultural land, cities and roads – which is contributing to an increasingly unstable and unpredictable climate. The OECD released estimated losses of biodiversity and associated ecosystem services at a cost of an estimated at $4– 20 trillion per year. Such costs could increase exponentially unless action is taken because of the interconnected nature of ecosystems and the economies and societies they support. It is an increasingly important area of governance which, as yet, many companies are ignoring. They do so at their peril.