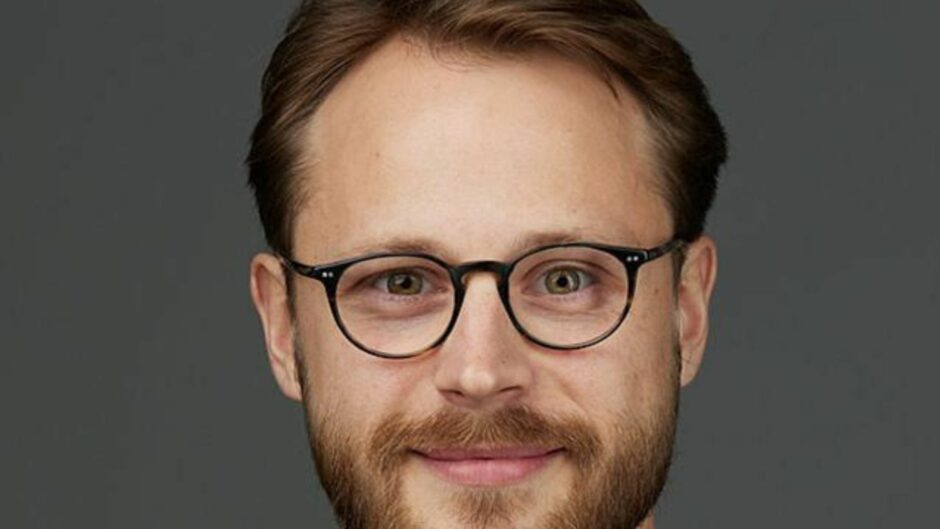 Olivier Bois von Kursk, International Institute for Sustainable Development explores how COP27 was a missed opportunity in the fight to limit emissions driven increases in global average temperatures.
Attempts to expand an international commitment to a phase down in coal to cover all fossil fuels failed in Egypt at COP27.
Emissions are on the increase as the global economy recovers post-COVID.
The longer that emissions increase, the more dramatic an intervention will be required to change the economic trajectory.
The United Nations Climate Change Conference (COP27) in Egypt has missed the opportunity to strengthen the commitments to limit global warming to 1.5°C. India's proposal to extend the existing pledge to gradually reduce production of coal to all fossil fuels, including oil and gas, did not make it into the final agreement.
The IEA says no new fossil fuel, while lobbyists push for more
But let's make clear what the science is telling us: without phasing down production and halting new development of oil and gas it will be impossible to avoid the worst effects of climate change.
Such an outcome at COP27 may not be a surprise amid reports that over 600 representatives and lobbyists for the oil and gas industry attended the conference as part of country delegation teams — that's a quarter more than last year.
These same oil and gas businesses are not only fuelling climate change — they are reaping some of their largest profits in history. What's worse, in the midst of an accelerating climate crisis, they are seeking to expand their oil and gas production beyond the fields already in operation or under development.
These expansion plans must stop now — all major 1.5°C scenarios have shown that developing any new oil and gas fields will either heat the planet beyond bearable limits, or leave these assets unprofitable and abandoned.
Last year, the International Energy Agency (IEA) made headlines showing that there is no space for any new oil or gas fields in a 1.5°C world, a conclusion reaffirmed in its latest World Energy Outlook.
All recent studies support the IEA position
Banks and national governments disputed the IEA's conclusions, but a recent study by the International Institute for Sustainable Development has settled this debate. It found that all credible and viable 1.5°C pathways — including those produced by the Intergovernmental Panel on Climate Change (IPCC), Bloomberg New Energy Finance (BNEF), the International Renewable Energy Agency (IRENA), and others — map a similar trajectory to the IEA's. Ending new oil and gas development is essential to keep warming within 1.5°C.
What's more, production from existing fields must decline by more than 20% on average by 2030 to be consistent with these pathways. A fair distribution of the remaining carbon budget — the remaining CO2 that can be emitted before we breach the 1.5°C target — would see the largest historical emitters and most developed economies phase out their fossil fuel production much faster than this global average.
A recent Tyndall Centre report found that the wealthiest producers would need to end their oil and gas production by 2034 to align with the 1.5°C target. This would give lower-income producers still highly dependent on their fossil fuel industries until 2050 to phase out their own production.
An equitable split in allowed production is a key variable
The idea is that when considering equity concerns—based on the Paris Agreement's principle of common but differentiated responsibilities and respective capacities that lays down different obligations for developed and developing nations — developed countries with highly diversified economies should be phasing out their fossil fuel production first.
Right now, however, the oil and gas industry is using the global energy crisis to boost production and expand its existing capacities. And several high-income countries — Australia, Canada, Norway, the UK, and the US — are currently planning on opening up new fields and licensing new exploration. Globally, planned annual investments in new oil and gas fields are estimated at $570 billion by 2030.
These new fields — if they become operational — would destroy any remaining chance of limiting warming to 1.5°C.
But there is hope. By redirecting these planned investments in new oil and gas fields towards clean energy, we would more than close the entire investment gap needed for wind and solar to power the world and keep us on course for 1.5°C, estimated at USD 450 billion a year by 2030. As the IPCC pointed out in its latest assessment report: "There is no shortage of money globally: it is simply that it has yet to travel to where it is most needed."
Stopping new oil and gas development is thus not only necessary to orchestrate an orderly energy transition while avoiding stranded assets; it is also needed to avoid the worst impacts of climate disruptions and has the potential to free up capital for the clean energy revolution we so desperately need.
Science has been telling us clearly that we need a strong commitment to phase out all fossil fuels — it's up to the world leaders to make sure this pledge goes into the COP agreement sooner rather than later.