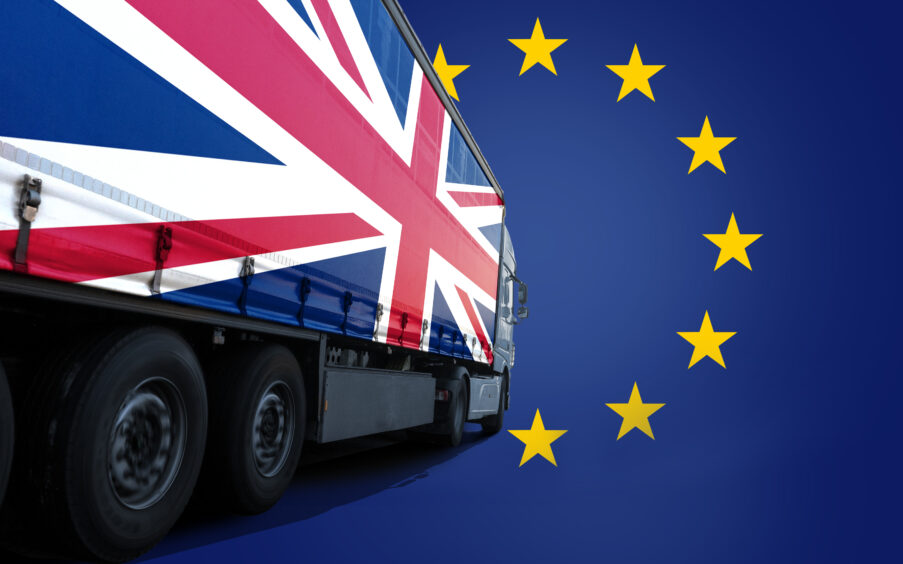 A new report from the UK Climate and Trade Commission, Towards a Fair and Strategy Trade and Climate Policy, calls for Government-led change so that trade policy helps to deliver COP27 promises.
The UK needs a consistent and considered trade policy framework that addresses both climate and sustainability concerns, addressing inputs into imports as well as exports.
We need to explore how trade policy can help accelerate a net zero and green economy both at home and abroad.
Trade policy has direct and indirect ramifications for climate that needs to be understood systemically, especially in terms of their wider international impacts.
The UK Climate and Trade Commission was established to help find policy solutions to the growing climate challenge. This is an area where the UK Government clearly needs new ideas, especially given that the High Court ruled its current climate strategy unlawful. In a new report, the Commission calls on the UK Government to support climate action through its trade policies.
Core recommendations for the UK's forthcoming Trade Policy
2022 has seen the impacts of climate change become increasingly and dramatically visible, breaking records with alarming frequency – from European heatwaves to Pakistan floods as well as prolonged drought in China, the Horn of Africa and the United States – while experts warn there is a short window to stop things from getting even worse.
Commissioners have pooled international cross-industry expertise to develop practical proposals for how the UK can better address climate change in the Free Trade Agreements (FTAs) it's negotiating post-Brexit and make better use of existing trade rule flexibilities, capitalising on climate-friendly 'quick wins' as well as working with like-minded countries to lay the groundwork for lasting change at the United Nations Framework Convention on Climate Change (UNFCCC) and World Trade Organization (WTO).
In the report, Commissioners urged the UK Government to focus on six core ways in which national and international trade policy could work to address climate change, including:
Develop a trade strategy that clearly supports climate goals, and encourage others to have a stake by leading a national conversation about the purpose of trade and its relationship to climate change;
Make urgent progress on 'quick wins', like phasing out fossil fuel subsidies and supporting WTO subsidy reform, leaving the Energy Charter Treaty and excluding Investor State Dispute Mechanisms from future trade and investment agreements;
Reduce current over-reliance on FTAs and develop a more mature climate-friendly approach that uses a range of trade policy instruments to deliver agreed goals;
Focus UK investment and development expertise on designing and delivering more pro-development trade and climate programmes, and invest in providing support for UK business;
Establish a decision-making framework and guiding principles for situations where climate-related trade policies could affect developing country economies – such as the introduction of minimum environmental standards, due diligence requirements and carbon leakage measures;
Champion approaches that involve multiple parties and consider the needs of developing countries, such as holding key trade discussions in the UNFCCC.
Speaking ahead of the event, Angus MacNeil MP said: "This first report from the UK Climate and Trade Commission comes at a critical time, as we reflect on the outcomes of COP27 last month and the Government prepares to present updated climate plans to Parliament in the spring. We must ensure that trade policy supports rather than undermines action on climate change."
Trade rules must follow climate science not the other way around
Rob Davies, former Trade Minister of South Africa pointed out the importance of a multilateral approach, currently deployed through the UNFCCC in terms of climate. The issue is one of calibrating trade policy to the demands of climate action.
He says that in the past what happened was that nothing was allowed to be 'trade distorting' and the WTO was absorbing other international bodies and their work. There is a need for all multilateral bodies, including the WO, to focus on how they respond to climate in their areas of specialisation.
There is also a concern that there are challenges around the potential for protectionism, through the lens of requiring shorter supply chains. Certainly, discussions have arisen about the supply chain implications for the US Inflation Reduction Act, and its focus on investments in domestic manufacturing capacity.
Ruth Bergan, Director of the Trade Justice Movement pointed out that if you set a rule on a trade agreement, and break it, there is enforceability – in a way that doesn't exist in the climate sphere. Yet Bergan also warned that all the scoping studies done to date show that UK trade agreements are going to increase emissions – not by much, but nowhere need the radical reduction in emissions which we need.
The right trade solutions require hard work
What is most striking in the report is that there are no easy solutions, but a lot of hard work to address the challenges faced. There were areas where it was difficult to reach agreement but this underscored the importance of trust and communication in talks. There are some proposals on climate and trade where there is fear that they sound good but won't achieve much – we need serious policies.
Given the measured and effective way in which the EU is addressing improvements in alignment between its trade and climate policies, it's an obvious challenge. The recent agreement of the CBAM is setting out a framework which demands European partners set high climate ambitions. Concerns have been raised that carbon-related tariffs can penalise emerging economies without access to decarbonisation technologies required, but that is part of the overall discussion – and the importance of understanding the trade-offs that arise.
Trade policy needs to include views from all stakeholders
What is clearest is that the UK needs a trade policy – to date, the UK has not released a trade policy so what has been seen to date has been described as 'a mixed bag of agreements'. There is a strong need for scrutiny and Parliamentary oversight and, as Nick von Westenholz, Director of Trade and Business Strategy at the National Farmers Union pointed out, we need a clear and consistent trade policy. The lack of a well-planned and structured trade strategy has been very evident, and while there has been a gradual improvement with government engagement with stakeholders, it is far from where it should be in terms of engaging all parties.
von Westenholz pointed towards New Zealand as a country which has shown strength in building consensus with stakeholders to develop a common ground and common understanding before pushing forward into a trade strategy on the international stage. He says that how you bring people together to form trade strategy is both useful, in terms of consensus but also to ensure that every party understands the implications. He warned that too often trade policy is discussed in terms of sourcing products most cheaply, rather than thinking through the long term sustainability and climate implications of your actions.
Professor Liam Campling from Queen Mary University of London, who established the Commission in partnership with the Trade Justice Movement, commented: "Despite strong public support for action on climate change, there's very little understanding of how trade and investment policies can help or hinder progress on this.
"We can't tackle climate change without bringing trade into line, so it's great to see the Commission's new report making proposals that the UK Government could realistically implement to show leadership and vision in this neglected but vital area."