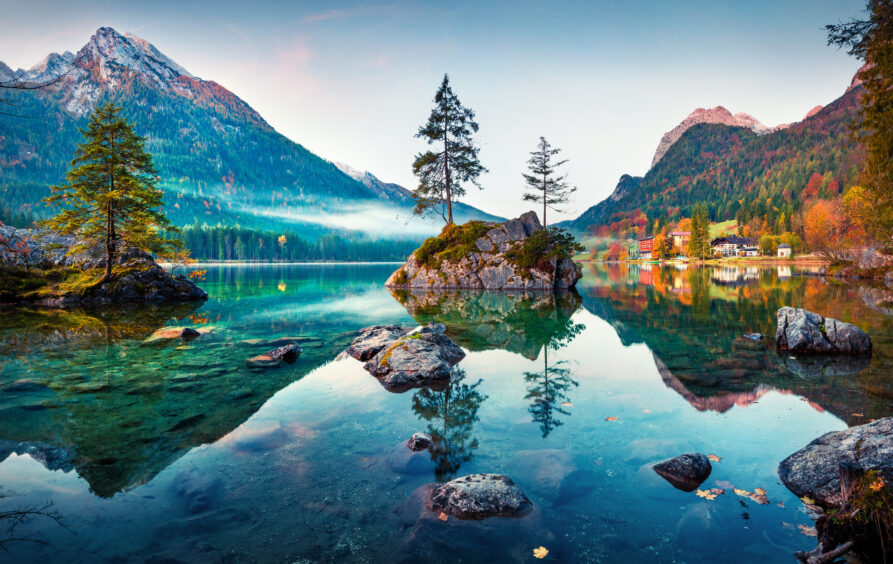 The COP15 summit in Montreal has concluded with an agreement on the landmark Global Biodiversity Framework (GBF) to protect and restore nature.
The GBF includes four long-term goals for 2050 and 23 action-oriented global targets to be completed by 2030.
Their implementation will be facilitated by support mechanisms and strategies agreed upon at COP15.
The agreement, considered the 'Paris moment' for nature, has been welcomed around the world but also criticised for vague language.
What is the Global Biodiversity Framework?
The GBF has been agreed on Monday 19 December 2022 by parties at the 2022 Montreal Biodiversity Conference, or COP15. It is a historic deal intended to protect and restore nature, setting targets to achieve alongside climate mitigation goals as part of the 2015 Paris Agreement.
An average of 25% of animal and plant species are threatened, meaning that one million species already face extinction. Without action to address biodiversity loss, the pace will keep increasing – and it is already at least tens to hundreds of times higher than it has averaged over the past 10 million years.
As such, it is paramount that we take steps to conserve and restore nature. The GBF is intended to catalyse and enable action by Governments, subnational and local governments and the private sector, including all society.
What does it entail?
The parties came up with four long-term goals for 2050 and 23 action-oriented global targets for 2030. 
The 2050 targets are:
Ecosystems are maintained, enhanced, or restored, substantially increasing the area of natural ecosystems by 2050; human-induced extinction of known threatened species is halted and the extinction rate and risk of all species are reduced tenfold; the genetic diversity within populations of wild and domesticated species, is maintained, safeguarding their adaptive potential.

Biodiversity is sustainably used and managed and nature's contributions to people, including ecosystem functions and services, are valued, maintained and enhanced, with those currently in decline being restored.

The monetary and non-monetary benefits from the use of genetic resources are shared fairly and equitably, including with indigenous peoples and local communities; they are substantially increased while ensuring traditional knowledge associated with genetic resources is appropriately protected, contributing to the conservation and sustainable use of biodiversity.

Adequate means of implementation, including financial resources, capacity-building, technical and scientific cooperation, and access to and transfer of technology to fully implement the GBF are secured and equitably accessible to all parties, especially developing countries, progressively closing the biodiversity finance gap of $700 billion per year.
The 23 short-term targets cover three points: reducing threats to biodiversity; meeting people's needs through sustainable use and benefit-sharing; and tools and solutions for implementation and mainstreaming. These include the highly anticipated 30×30 goal, whereby 30% of terrestrial, inland water, and coastal and marine ecosystems will be restored and conserved; as well as plans to halving global food waste, significantly reducing overconsumption and substantially reducing waste generation.
How will they be implemented?
The agreement includes mechanisms for planning, monitoring, reporting and review to establish a system to help the parties in achieving the goals. These include national biodiversity strategies and action plans, as well as reports; global analysis of information and review of collective progress in the implementation of the framework; voluntary peer reviews; development and testing of an open-ended forum for voluntary country reviews; and information on non-state actor commitments towards the GBF, as applicable.
Collaboration will be crucial in achieving these goals, with governments and organisations required to set their own targets accordingly as well as monitoring their progress. Ambition and money go hand in hand, so unlocking the necessary financing will play an equally important part.
There have been some positive developments related to financing earlier during COP15. The international donor community published a Donor Joint Statement announcing billions worth of investment, which suggests that there are already some tools in place to kickstart the process.
Reaction 
The agreement has been welcomed by various parties around the world, as it represents a turning point for halting biodiversity loss, and a 'Paris moment' for nature.
Inger Andersen, executive director of the UN Environment Programme, said: "The adoption of this Framework and the associated package of ambitious targets, goals and financing represents but a first step in resetting our relationship with the natural world."  
She added: "Success will be measured by our rapid and consistent progress in implementing, what we have agreed to. The entire United Nations System is geared to support its implementation so that we can truly make peace with nature."  
The Welsh Minister for Climate Change, Julie James, said: "For us, going forward, we will be putting our 30×30 targets in place, we'll be putting our environmental protections in place, we'll be learning from people all over the world – in particular in Quebec – on forestry and nature restoration."
She added: "What was really great, when we were there (at COP), was the pressure coming from the seventh summit of ICLEI – the alliance of sub-national governments, provinces, cities and regions from across the world – there was huge pressure upwards towards the UN member states to get something done. The real hope for the world is that those are the people, on the ground, who will be actually implementing the legislation and the protection."
There was some criticism, however, over the vagueness of the language contained in the GBF. According to Stuart Butchart, chief scientist at conservation group BirdLife International, the four long-term goals were not specific enough and lacked 2030 milestones, while some of the 23 targets lacked clarity. This can be unhelpful in ensuring the commitments are respected moving forward.
Marco Lambertini, director general at WWF International, added: "The agreement represents a major milestone for the conservation of our natural world, and biodiversity has never been so high on the political and business agenda, but it can be undermined by slow implementation and failure to mobilize the promised resources. It also lacks a mandatory ratcheting mechanism that will hold governments accountable to increase action if targets are not met. We must now see immediate implementation of this agreement, no excuses, no delays – nature and all of us who rely on it for our livelihoods, economies and wellbeing have waited long enough, it's time for nature to thrive again."
Nonetheless, the GBF represents a major global achievement and, if implemented correctly, it will lead to significant progress in halting biodiversity loss.