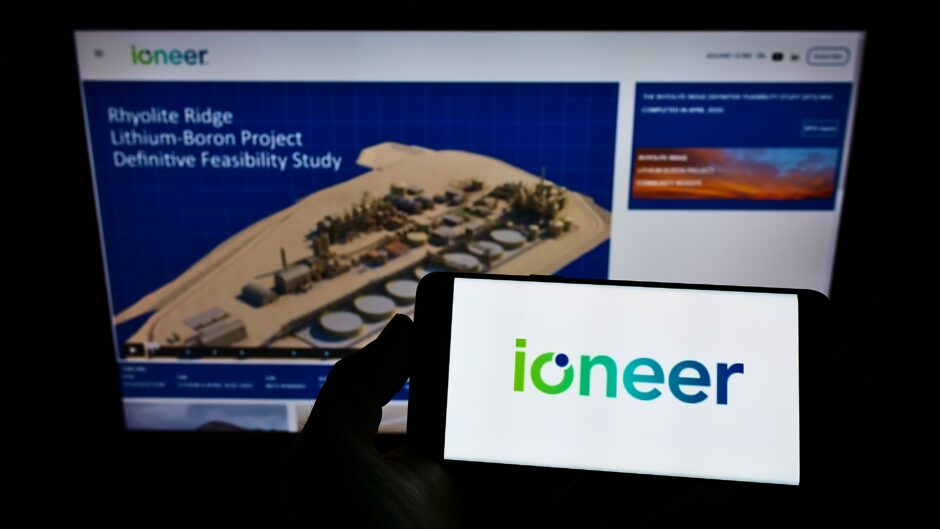 The US Fish and Wildlife Service (FWS) has listed Tiehm's buckwheat as an endangered species and will legally protect its last remaining habitat. The area is set to be the site of Ioneer's Rhyolite Ridge Lithium-Boron mining project, raising questions as to how trade-offs can be avoided between biodiversity and climate solutions. 
Ioneer plans to go ahead with its project, but has introduced several measures to ensure that no damage is done to the endangered Tiehm's buckwheat.

 

The Rhyolite Ridge incident is indicative of a far wider issue, with climate solutions being pitted against nature's protection.

 

Increasing recognition of the interconnections between biodiversity and climate change will drive the development of equally interconnected solutions.

 
Australian mining company Ioneer (NASDAQ:IONR) will now face increased scrutiny as it develops its Rhyolite Ridge Lithium-Boron mining project in Nevada, US. The site overlaps with the 910-acre patch of land that the FWS has identified as the only remaining habitat of Tiehm's buckwheat, and will be placed under legal protection from 17 January 2023. 
Project to continue with protective measures in place
Tiehm's buckwheat is a low-growing perennial herb that is only able to thrive on open, sparsely vegetated plains with suitable soil and year-round access to pollinating insects. Animal predation, climate change and human activities such as mineral exploration, road development and livestock grazing have contributed to its decline, with just a single population left standing. 
Following a period of unusually high animal predation, around 50% of the remaining Tiehm's buckwheat plants were lost or damaged in 2020 alone. In October 2021, the FWS responded by announcing its intention to list the species as endangered. By February 2022, it confirmed its plans to designate a critical habitat for its protection.  
With the process only now being completed, Ioneer has had plenty of time to prepare. The company has welcomed the FWS announcement and said that it simply serves to provide further clarity on that which was already expected.  
"Ioneer fully supports the listing of Tiehm's buckwheat as an endangered species and critical habitat designation. We are committed to the protection and conservation of the species and have incorporated numerous measures into our current and future plans to ensure this occurs. Our operations have and will continue to avoid all Tiehm's buckwheat populations," said managing director Bernard Rowe. 
The company has developed a range of protection and management measures to ensure that its operations support the maintenance and recovery of the critically endangered plant. It has consulted with various experts, regulators and environmental organisations, and has conducted a full survey of the existing Tiehm's buckwheat population.  
Its survey was used to reevaluate its plans and take actions such as modifying the locations of the project's boreholes. According to the miner, it will continue its research and pilot projects to continuously develop new approaches to protecting the local air quality, biodiversity, groundwater and soil health, thereby enabling the last remaining plants not only to survive but to thrive.  
A plan of operations has been submitted to the US Bureau of Land Management (BLM) and will now be subject to public comment under the dedicated process outlined by the National Environmental Policy Act. 
"We continue to work in partnership with the FWS and the BLM to ensure the long-term conservation and viability of the plant population at Rhyolite Ridge. Through these various efforts, coupled with the existing scientific understanding of the plant, Ioneer remains highly confident that Tiehm's buckwheat and the Project – a critical asset to ensure a sustainable planet for all species – will successfully co-exist," Rowe concluded. 
Climate solutions vs. nature's protection
Despite its potential impact on a critically endangered species, the Rhyolite Ridge project is expected to produce enough lithium carbonate to make 400,000 electric vehicle batteries per year. This is indicative of what is rapidly emerging as a far wider problem, with the need for critical metals and minerals being pitted against the unsustainable expansion of mining operations. 
According to the International Energy Agency, the demand for critical minerals will increase by around six times today's levels before 2040, driven by global efforts to reach net zero by 2050. Indeed, many of the climate solutions being developed today will rely heavily on the continued extraction of raw materials. Electric cars, for example, typically require six times the mineral input of a conventional alternative. 
This extraction will be accompanied by significant trade-offs, however, given that the majority of mineral resources are situated in high biodiversity areas. Mining impacts biodiversity in multiple ways, ranging from the habitat loss and deforestation associated with land-use conversion to the polluting impact of discharged waste, meaning that its expansion could raise a severe threat to nature. 
The issues of climate and nature are deeply intertwined, and we cannot hope to solve one crisis by exacerbating another. As biodiversity declines, we risk losing vital ecosystem services such as carbon sequestration or the management of natural water cycles. So, although mining is crucial in delivering emissions-reducing technologies such as electric vehicle batteries, it could also result in fewer emissions being captured. 
Trade-offs between climate solutions and nature's protection are not unique to the mining industry, with similar costs being identified in the expansion of renewable energy. Hydropower, for example, has been linked to habitat disturbance while biomass and solar have similarly been associated with land-use conversion and degradation.  
In many cases, the extent of these potential trade-offs may not yet be fully understood. This is highlighted by the offshore wind industry, which is still to reach any objective conclusions as to its effects on marine life. 
Interconnected problems demand interconnected solutions
As these issues have come to be recognised, there have been some efforts to incorporate nature's protection into climate solutions. New regulations, voluntary standards and disclosure frameworks have been developed to hold companies more accountable for their impact on nature, providing a clear incentive for the development of comprehensive biodiversity strategies. 
In the mining sector, for example, around two-thirds of the world's biggest players have adopted clear policies on how they plan to reduce or avoid the biodiversity loss associated with their activities. The Responsible Mining Foundation, meanwhile, has reported gradual progress in its assessment of responsible mining practices implemented between 2018 and 2022. 
There is still much work to be done, however, as a lack of transparent disclosure means that many of the targets and methodologies established by mining companies are yet to demonstrate much success. With world leaders having recently gathered for the COP-15 convention on biodiversity, things could be set to improve.  
A Global Biodiversity Framework has now been agreed upon, with the intention of aligning the global economy with nature's protection. The agreement includes mechanisms for planning, monitoring, reporting and review to establish a system that will help in achieving its goals. It is likely to result in the introduction of far stricter regulations and investor expectations, while also enabling further assessment that could provide a greater understanding of nature's intersectional relationships. 
The Framework will impact stakeholders across the board, and could therefore be vital in driving the collaborative solutions needed to address multiple, interconnected crises.