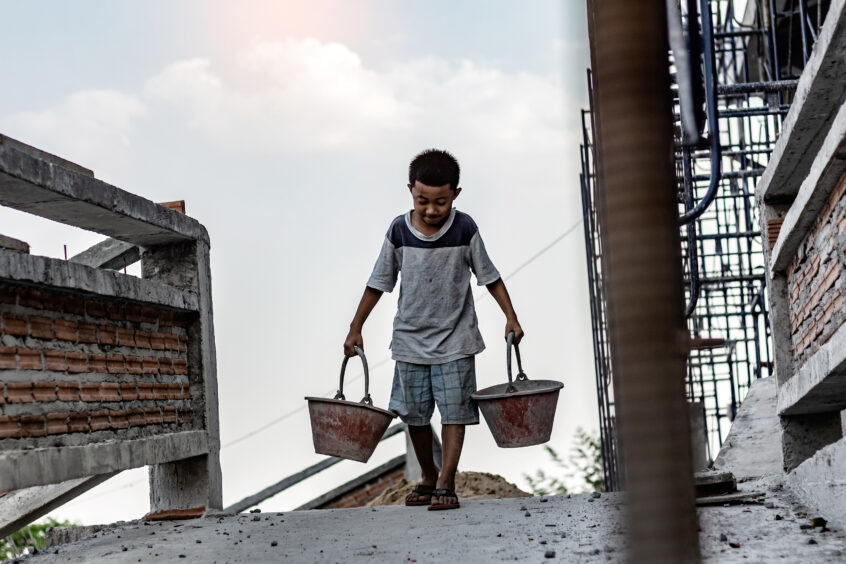 Canada is following several other countries in proposing a supply chain due diligence law to mitigate and prevent the use of forced and child labour in corporate value chains. While it has many similarities with a proposed directive in the European Union, it requires more frequent reporting, with defined penalties for non-compliance.
Under the new proposed law, entities operating in Canada will have to assess, address and report on risks child and labour risks in their supply chain.
It could penalise companies for failure to produce a supply chain risk report or provide misleading statements.
It comes amid efforts by other countries to address ESG responsibilities relating to human rights breaches in value chains.
Fighting against forced labour and child labour in Supply Chains Act
Canada is proposing to enact a law to show its international commitment to contribute to the fight against forced and child labour. It will require entities that produce, distribute or import goods in Canada to report on the measures they plan to take to mitigate and prevent the risks related to adverse human rights impacts in their supply chains.
The Act also proposes changes to the customs tariff, allowing the government to limit trade in such goods. Initially intended for large corporations, it will also apply to certain government institutions. They will have to compile an annual report on the measures taken to prevent and reduce the risks of forced and child labour in their supply chain.
Several countries already have supply chain due diligence laws in place. The UK and Australia have adopted versions of the Modern Slavery Act, while the US requires listed companies to disclose their use of conflict materials from certain countries.
The US-Mexico-Canada agreement has fully enforceable labour standards and laws on forced and child labour. Importing goods from the Xinjiang Uyghur autonomous region of China is subject to compliance with forced labour standards under the Uyghur Forced Labor Prevention Act of the US.
EU proposed directive
The EU is also proposing rules requiring companies to report on adverse human rights and environmental impacts in their operations and supply chains. While France and Germany already enacted supply chain due diligence laws, several other Member States have pending proposals, which may now be superseded by the EU law.
While enhancing corporate social responsibility, the EU directive seeks to make environmental factors and human rights the focus of corporate supply chain management. It also requires companies to create a due diligence policy, detailing their approach and code of conduct.
Updates to the due diligence policy will be required every two years, or in the event of a significant change. A "prevent action plan" is recommended, along with legal agreements with all value chain partners to comply with the due diligence policy. 
The directive recommends engaging with partners, rather than terminating relationships, as the preferred way of dealing with violations of corporate policy. This is suggested with a view to preventing further adverse impacts, especially when dealing with small and medium-sized companies.
The EU directive will mainly apply to large companies, with over 500 employees and €150 million in turnover. It will also apply to small and medium-sized enterprises that generate 50% of their turnover in sectors that have been cited for abuses in forced and child labour, such as textiles and clothing, food and beverages, agriculture, mining and metals, and oil and gas.
Imposing penalties will be subject to rules set by individual Member States, with a provision that they are "effective, proportionate and dissuasive".
Canada's law follows EU directive with a few differences
The proposed Canadian law is similar to the EU directive in many respects, although it requires entities to report on an annual basis, rather than every 24 months.
The size of the entity covered also varies, with any company listed on a stock exchange in Canada, is covered by corporate regulation or has business in the country that generates C$40 million in sales, has at least C$20 million in assets and employs at least 250 people.
Entities found not to follow stated policies may be asked to take corrective measures. An entity found to make misleading or false statements could be fined up to C$250,000. 
Canada's supply chain due diligence laws go beyond preventing lawsuits
A recognition of the importance of adverse human rights and environmental impacts from forced and child labour is driving more countries to enact supply chain due diligence laws. As these laws come into effect, companies and their value chains not in compliance could be exposed to lawsuits from human rights groups, and at risk of suffering reputational damage.
A report from World Vision published in 2017 highlighted Canada's exposure to child and forced labour. Over a four-year period between 2012 and 2016, Canada's imports of goods deemed to be at risk increased by 31%. Most of these were related to textiles and garments, and food products. 
In the second reading of the bill in the Canadian Senate in December 2021, Senator Julie Miville-Dechêne of the Independent Senators Group told the Senate: "Forced labour and child labour have long permeated our everyday consumption. Generally, it is not the Canadian companies that are directly involved, but rather their subcontractors as well as their suppliers of raw materials and agricultural products. Therein lies the main risk: supply chains."
The third reading of the bill took place on 30 November 2022, which is the final stage before members must decide whether they will convert it into law. After it receives royal assent, the act will come into force as law on 1 January 2023.