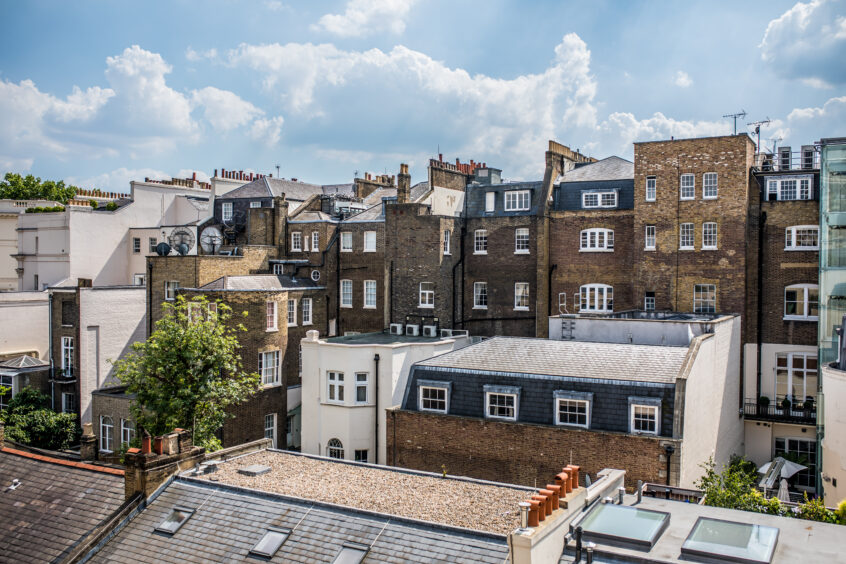 The UK's slow progress in implementing adequate climate change and energy transition policies is costing households and businesses, and could jeopardise the country's commitment to achieving net zero emissions by 2050.
A new study claims that inertia in enacting policies to facilitate its energy transition cost UK households £1,750 in 2022.
Despite being the first G7 country to commit to net zero, Britain has been slow to deploy technologies that can support this target.
Renewed oil and gas licences and the approval of a coal mine suggest that the government is not working towards its own climate goals.
Inertia on climate and energy transition policies costing households
The Energy and Climate Intelligence Unit (ECIU), a UK-based non-profit, has analysed the impact of government delays in implementing effective climate and energy policies to combat climate change. Based on ECIU's analysis, some households could have saved around £1,750 on bills in 2022 if there had been a timely deployment of renewables, home insulation, rooftop solar panels, heat pumps and electric vehicles (EVs). 
The impact of climate change and higher energy prices on the farming and food system also raised the average food bill by £400, resulting in a total potential cost increase to household bills of £2,150, according to the report.
The ECIU suggested businesses could also have benefitted, citing the example of installing solar panels at UK farms, which could potentially provide £1 billion in savings over a two-year period. Additionally, the researchers argued that the resulting long-term savings and economic stimulus would have justified the upfront investments needed to deploy these technologies.
Analysis provides details of cost savings across energy use categories 
In arriving at its savings estimates per household, the ECIU performed a detailed analysis across several areas that could improve energy efficiency and save costs for households. These areas include support for home insulation and incentives to use heat pumps, energy efficiency standards for new homes, and promoting renewable energy use and EVs.
The ECIU estimates that insulation for an additional nine million homes could have provided UK-wide annualised savings of £2.8 billion or £180 per household. A further £300 million in savings, or £140 per household, could have resulted from the use of heat pumps rather than boilers in 2.1 million homes.
Providing Contracts for Difference (CfDs) for renewables, and incentives for rooftop solar, could have added savings of £20.4 billion, or £740 per household. Policies to add six million electric vehicles could provide savings of £690 per household for a total of £4.1 billion across the UK.
Overall, the ECIU's analysis shows savings of £39 billion could have been achieved across the country by implementing the above measures.
Lapse in government policies evident across multiple areas
A lapse in government help on insulation has resulted in Britain having the least energy-efficient homes in Western Europe. A cut in the government support scheme in 2013, justified by reducing levies on household energy bills, has resulted in a 90% decline in insulation rates. 
A continuation of the scheme, the ECIU argues, could have insulated an extra 10 million homes in the last decade. Households could have saved an estimated £2.3 billion from insulation upgrades, as a result, with a further boost from the installation of heat pumps. 
Matching the steps taken by European countries, such as Poland and Estonia, on heat pumps could have reduced Britain's gas consumption by a third, the analysis contends. While the UK government has targeted 600,000 heat pump installations by 2026, it may only install 90,000 by March 2025, when funding is expected to end.
Similar policy missteps and delays appear to be impacting the energy efficiency of new home construction. The ECIU's analysis claims that new UK homes have been built to poor standards over the past seven years, with standards like The Zero Carbon Home standard, which was expected to be adopted in 2016, being scrapped due to lobbying by homebuilders.
The UK also lags behind many of its European neighbours in terms of the number of EVs on the road. Although the country leads major economies in terms of sales, it could do more by implementing a Zero Emission Vehicle (ZEV) mandate, requiring a certain proportion of new cars sold by car manufacturers to be electric.
At stake are not just the livelihoods of UK households, but also the country's role in leading the energy transition and its commitment to reaching net zero emissions by 2050.
UK's 2050 net zero commitments might be in jeopardy
For the UK to meet its 2050 net zero goal and its interim commitments, it will need to accelerate investments and step up its policy-making efforts on combating climate change. 
In its first ever UK Energy Transition Outlook (UK ETO), Norway-based DNV claims that the UK is not likely to meet its "legally binding 'Net Zero by 2050' target", and "will also fall short of its nationally determined contribution commitment for 2030 under the Paris Agreement".
DNV's UK ETO sees the need for a significant amount of investment in energy efficiency and infrastructure to help remedy the situation. It highlights the need for the government to focus on exactly the areas in which there have been policy lapses, as highlighted by the ECIU's analysis. 
Based on DNV's estimates, the UK will need to spend £804 billion on power generation, the electrical grid, EV charging infrastructure and other areas affecting the energy transition over the next 28 years, compared to the £35.8 billion it has spent over the last four decades. 
While energy operators will have to be incentivised to increase their investment in clean-energy projects, the UK ETO points out that government policy should also discourage investments in unabated fossil fuels. 
The government's approval of its first coal mine in thirty years, however, and renewed offshore oil and gas activity in the North Sea, appear to run contrary to this advice. These moves are being justified by the government as a response to the energy crisis. 
Government policy delays appear to be penny-wise and pound-foolish 
The analysis by the ECIU, and DNV's UK ETO both show the financial implications of delaying policy action on energy transition. While the right policy actions could have saved the country £39 billion, it will now have to spend over £800 billion to accelerate measures to achieve its net zero goals.
The energy crises, and climate change, are also directly impacting food costs. According to the ECIU's analysis, Britons incurred an additional £400 in food costs due higher energy prices, with many households facing the choice to "heat or eat " over the winter. 
A lack of progress on enacting sound energy policies has thus not only been shown to be a fiscal failing, but has also jeopardised public welfare. The consequence of that may be reflected in future elections, which for some cannot happen soon enough.