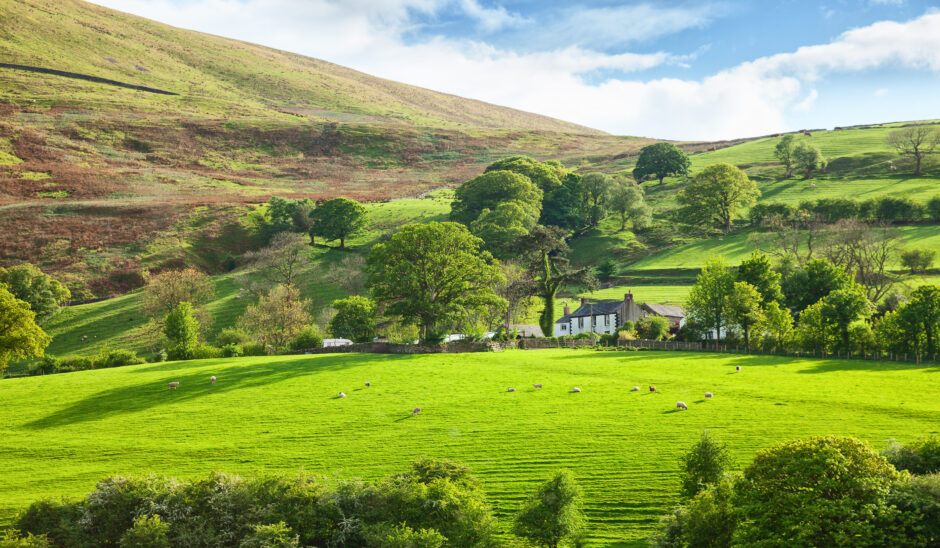 The UK Government has announced increased payments for farmers to protect and enhance nature and deliver sustainable food production. It comes as a study shows that bird populations bounced back when farmers dedicated only 10% of their land to nature-friendly measures.
The Government has proposed new biodiversity incentives but farmers say it may be "too little, too late".
The UK is facing biodiversity declines and has committed to national and international targets.
Meanwhile, a new report shows the tremendous potential of restoring bird populations with minimal action by the farmers.
UK updates incentives for farmers
The Department for Environment, Food & Rural Affairs (Defra) said farmers will receive increased payments for protecting and enhancing nature and delivering sustainable food production, under the Government's Environmental Land Management schemes. The Countryside Stewardship (CS) and the Sustainable Farming Incentive (SFI) schemes are intended to provide more support to the industry and drive uptake at a time of rising costs for farmers amid inflationary pressures.
Farmers can receive up to a further £1,000 per year for taking nature-friendly action through the SFI. The payment will be made for the first 50 hectares of farm to cover the administrative costs of participation and to attract smaller businesses – many of whom are tenant farmers – who Defra said are currently under-represented in the scheme. SFI is already paying farmers to improve soil and moorlands, and an expanded set of standards for 2023 will be published shortly.
In addition, farmers with a CS agreement, of which there are now 30,000 across England, will see an average increase of 10% to their revenue payment rates, covering ongoing activity such as habitat management. Defra is also updating capital payment rates, which cover one-off projects such as hedgerow creation, with an average increase of 48%.
Capital and annual maintenance payments for the England Woodland Creation Offer and Tree Health Pilot will also be updated in 2023, to incentivise farmers to incorporate more trees as a valuable natural resource on farms. The new system replaces measures implemented under the EU's Common Agricultural Policy, which the UK has left.
The Government said these changes will lead to more farmers taking individual positive actions such as creating hedgerows and flower-rich grass areas on the edge of fields and will support farmers and landowners in making space for nature alongside sustainable food production. This is expected to help halt biodiversity loss as agreed at COP15.
Union says new measure "risks being too little, too late"
The National Farmers' Union (NFU) of England and Wales said that the move was "welcome" but more clarity is needed. 
NFU vice president David Exwood commented: "I regret that farmers and growers are making crucial long-term decisions that are essential to running viable and profitable food producing businesses without the vital clarity needed on ELM [Environmental Land Management] schemes and options that will be available."
Farmers in the UK are struggling with high prices for animal feed, fertilisers and fuel. Exwood added: "It risks being too little too late, especially given the current economic challenges we are experiencing and the rapid erosion of direct payments."
The state of biodiversity in the UK
The UK is home to 70,000 known species of animals, plants, fungi and microorganisms, but data from various sources suggest that biodiversity is in decline. Alongside agreeing on the landmark Global Biodiversity Framework at COP15, the Government has enacted a series of measures to protect and restore nature, as part of its commitment to halting species abundance declines in England by 2030.
In September 2022, for example, it published a ten-point plan for financing biodiversity projects both domestically and abroad. Local measures involve fiscal policies, including those supported by natural capital accounting; green financial products; investments in green infrastructure and other nature-based solutions; payment for ecosystem services; and high-integrity carbon markets to incentivise private sector flows. 
Small action can lead to huge differences
A new paper published in the Journal of Applied Ecology shows how small actions can lead to massive improvements in biodiversity. The study addressed how well-targeted agri-environmental incentives can enhance species abundance, and what kind of scale is required to meet national targets. 
It found that farmland bird populations bounced back when farmers dedicated only 10% of their land to agri-environment schemes. Many of these focus on farmland birds which require a combination of seed-rich and insect-rich habitats for a year-round supply of food, plus adequate nesting habitat.
The schemes can meet these requirements through a range of different options including sown wild bird seed mixes, sown flower-rich margins, and large fallow (bare ground) plots to provide in-field nesting opportunities. Farmers are encouraged to adopt multiple measures on the same holding.
The results are an encouraging sign that nature can be restored with limited efforts. It is paramount, however, that farmers are supported by the right public policies, especially in times of economic crisis.