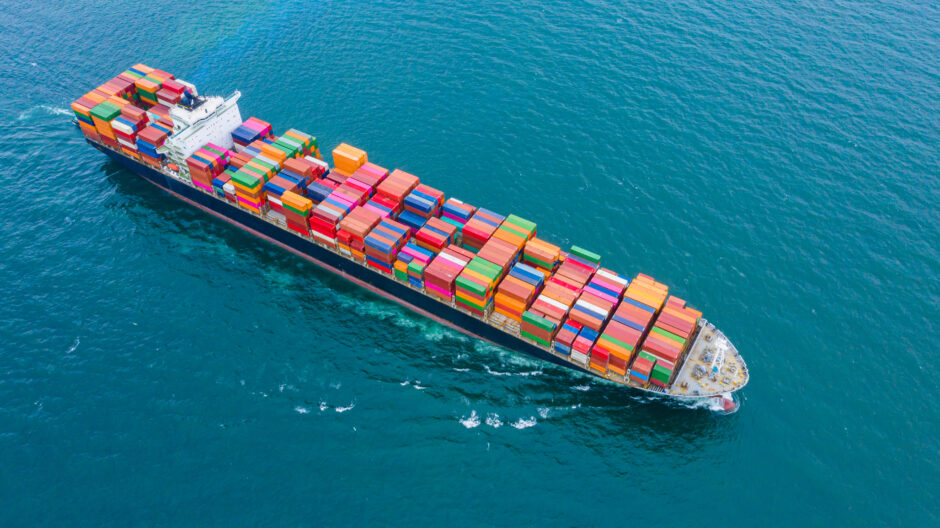 The European Parliament has voted in favour of new regulations to reduce the volume of waste that is shipped between different countries. 
The parliament intends to ban shipments of waste that are destined for disposal within the EU and place strict limitations on waste exports to non-OECD countries.

 

As waste is transported from its producing country, it becomes far more difficult to ensure that it is managed sustainably.

 

New regulations present an opportunity for sustainable innovations in waste management.

 
The European Parliament has confirmed its support of proposed amendments to the bloc's Shipments of Waste policy, and is now set to negotiate their implementation by Member States. With the adoption of the new rules, the Parliament hopes to protect the environment, improve human health and enable stricter regulation of waste-related crimes. 
"The new rules will also make it easier for us to combat waste crime inside and outside EU. And, with the export ban on plastic waste that we suggest, we are pushing for a much more innovative and circular economy wherever plastic is involved. That is a true win for the next generations," said Danish MEP Pernille Weiss. 
Strict bans on imports and exports of waste
The proposed legislation, first tabled by the European Commission in November 2021, includes a wide range of measures that will limit and control waste shipments both within the EU and to external countries. 
Unless explicitly authorised, all shipments of waste that are destined for disposal within the EU will be banned. Member States would also be forbidden from exporting particularly hazardous forms of waste to countries that are not among the 38 members of the Organisation for Economic Co-operation and Development (OECD). 
Non-hazardous waste may still be exported to non-OECD countries, but only with their express consent and proof of their ability to manage it sustainably. Under the current text, this would allow Member States to continue their exports of plastic waste, but MEPs have called for plastics to be included under the outright ban. They have also recommended that the export of plastic waste to OECD members should be phased out within the next four years. 
The new regulations are to be supported by the development of stricter enforcement mechanisms, including a risk-based targeting system that would support Member States in carrying out inspections for the detection of illegal shipments.  
Providing further assurance that the rules will be properly implemented, the European Commission has said that it will create uniform criteria for the classification of different forms of waste. This would allow a more standardised approach that prevented the regulations from being circumvented by loopholes in their definition.  
Finally, the proposed legislation would include the digitalisation of shipment information, enabling market participants to share documentation via a centralised electronic system. According to the Parliament, this modernised approach will improve the accuracy and transparency of shipment monitoring. 
Why does the EU want to regulate shipments of waste?
In 2019, EU Member States exported around 8 million tonnes of hazardous waste and approximately 13 million tonnes of non-hazardous waste. One year later, six EU Member States were listed among the top 10 exporters of plastic waste. 
As waste leaves the jurisdiction of the country responsible for its generation, it immediately becomes harder to ensure that it is responsibly managed. This raises the concern that it may end up being dumped, burned or traded on illegal and exploitative markets. 
Often, this lack of traceability allows the social and environmental consequences of waste to become the burden of the world's most vulnerable communities. Wealthier nations can simply wave goodbye to their shipments and record their destination as they please, while receiving countries are left to manage their impacts. 
This offshoring of waste can also disincentivise the development of appropriate infrastructure that could deliver increased rates of collection, resource recovery and recycling. Without this vital infrastructure, there is little hope that countries will be able to gain control of the waste they produce. 
The proposed EU regulations are expected to address these issues by holding Member States accountable for managing their waste while protecting them from receiving imports that they may not be equipped to handle. Backed by the development of strict enforcement mechanisms, the new rules will also improve the transparency of the EU's waste market, providing crucial information for the implementation of more sustainable management strategies. 
New legislation will force companies to change their ways
As governments around the world continue to strengthen their waste management policies, companies that wish to avoid exposure to regulatory risks will be forced to overhaul their operations in order to remain compliant. 
This could increase the demand for emerging solutions such as advanced recycling technologies or waste traceability systems. It could also encourage the formation of synergies between industries that allow resources to be continuously circulated while retaining their maximum value. As such, the introduction of new regulations ought to be viewed as an open opportunity for sustainable innovations in global waste management.