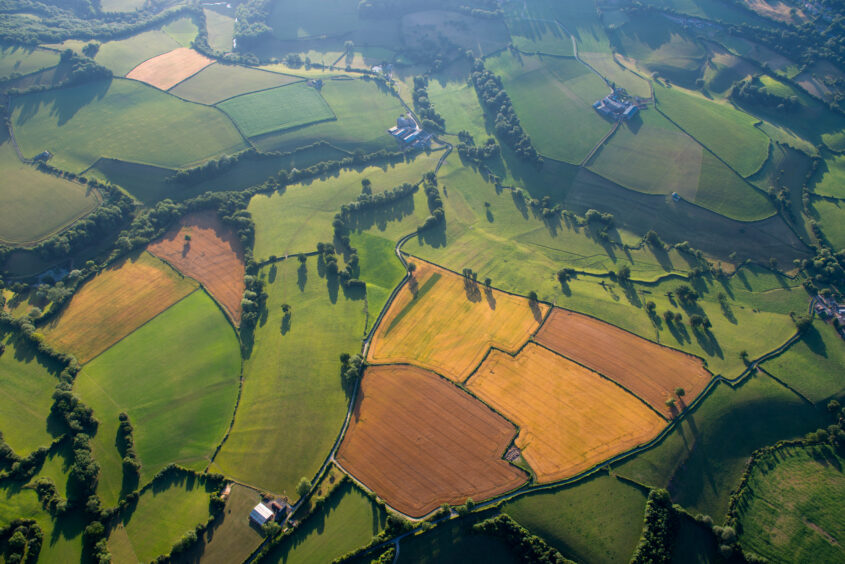 Green Alliance, a UK environmental think tank, has outlined recommendations for new land management policies that could deliver the country's net zero goals without wasting taxpayers' money. 
Green Alliance has urged UK ministers to prioritise farmland nature restoration over expensive carbon removal technologies.

 

The organisation claims that its recommended measures would deliver the UK's net zero goals while costing taxpayers 1.6 times less than technological alternatives.

 

With its farm payments regime currently under reform, the Government's next steps will determine its approach to the net zero transition.

 
The UK Government has been criticised for its lack of progress towards achieving its environmental ambitions, while the High Court has condemned its current strategy for the transition to net zero. With its exit from the EU, the country now has the opportunity to reform several key policies that could be used to turn things around, including its farm payments regime. 
Having modelled five different land use scenarios that could help the UK to restore its natural ecosystems and achieve its net zero targets without sacrificing its food security, Green Alliance has outlined clear recommendations as to how the Government ought to proceed. The think tank claims that the implementation of these measures would be cheaper than investing in expensive carbon removal technologies and would save taxpayers money while ensuring the profitability of UK farms.
"The UK can be genuinely world leading in restoring nature and supporting net zero farming. But we need a plan to make a success of how we use land to restore nature, cut carbon, and grow food. Our report shows that the government has a choice to make. It can support farmers to store carbon and reverse the decline in nature by creating lots of new natural habitats, or it can throw billions at bioenergy," explains Green Alliance policy analyst Lydia Collas. 
Managing the trade-offs of the UK's land use
Currently, the UK's agricultural policies are largely derived from the EU's Common Agricultural Policy (CAP), which sees most of their budget distributed according to the area of land that is owned by individual parties. This means that larger farms are awarded the majority of the available funding, while smaller landowners are left struggling to generate a liveable wage for their work. 
Since leaving the EU, the UK has embarked on the lengthy process of reforming its agricultural policy. In doing so, it has decided to retire the area-based approach of the CAP's Basic Payment Scheme in favour of a system that uses 'public money for public goods'. This will involve the development of agricultural subsidies based on how land is being used, with priorities including food production, nature restoration and contributions to the delivery of net zero goals. 
With these three priorities in mind, Green Alliance has developed its own methodology for exploring how the UK's land allocation can best be optimised to ensure that it fulfils its maximum potential. Taking one step further, the think tank has conducted a thorough analysis of how agricultural payments could be designed to incentivise this optimal land allocation by ensuring that farms remain profitable while achieving their intended purpose. 
The organisation notes that only 40% of the UK's farms can produce enough food to remain profitable following the withdrawal of the CAP payments. Around 20% stand to lose around £4,900 per year, while the final 40% would be rendered insolvent. 
By rewarding landowners that deliver public goods related to climate mitigation or the enrichment of nature, the Government could help farmers to retain ownership of their land and increase their incomes. These goods could be delivered through the creation or restoration of woodlands, wetlands or semi-natural grasslands that can support up to seven times as much wildlife as low-yielding farmland while also providing carbon sequestration and recreational space. 
Recommendations for the UK's development of agricultural payments
On this basis, Green Alliance has called upon the Government to restrict its subsidies of farms that can remain profitable through food production to reward only those that are able to demonstrate their adoption of more sustainable practices. The remaining budget could then be used to incentivise the use of low-productivity land for the delivery of the country's environmental ambitions and net zero commitments. 
According to Green Alliance, this approach would ensure that the UK's food productivity remains stable while farmers that are at risk of severe financial losses would be able to secure their income by focusing on alternative priorities. Ultimately, it projects that this balance would increase farmers' returns by an average of 62%. 
The organisation points out that the Government's only alternative is to invest in expensive carbon removal technologies such as direct air capture or, more likely, bioenergy with carbon capture (BECCS). Its research suggests that relying on such technologies would force taxpayers to pay an additional £100 billion for the delivery of net zero by 2050. The implementation of its proposed incentives for nature-based farmland management, it claims, would lower these costs by around 1.6 times overall. 
The UK has reached a crossroads in its approach to net zero
Although it remains to be seen whether the Government will take Green Alliance's recommendations on board, the post-Brexit opportunity to reform agricultural policy leaves little doubt that the UK has reached a crucial turning point in defining its approach to the net zero transition. 
Its next steps will determine how the country's resources are distributed between technological and nature-based approaches, how taxpayers may be impacted and, ultimately, how successful it will be in achieving its goals.